Here Are Iza Calzado's Top Five Styling Tips To Make You Feel Good About Yourself
Iza Calzado explains what power-dressing is and why you should try it to feel fashionably good.
Do you ever just wake up and feel like you need a little boost of self-esteem or you've been waiting for that special occasion that you really want to try your best to look good? Every fashion girl has experienced not one but too many times of these moments. Behind every blissful feel good moment is a go-to fashion piece.
A feel good fashion piece is something you instantly wear when you want to boss up or cheer yourself up after a stressful day. Everyone has their own feel good fashion piece. It could be trousers that make your butt look good, charms or jewellery from a special someone, heels that make you want to stomp around town like Dolly Parton, a purse that can brighten up your day, or even the tiniest bit of red lipstick on.
For Metro Most Stylish, Iza Calzado-Wintle, a power suit can easily take her to places. Iza shares her love for matching pantsuits or stylish oversized blazers and its constant power to easily revamp your mood. She pairs her pantsuits with sneakers or heels depending on where she is headed. Regardless of any color, Iza tells Metro that whether it comes in a bright red, dreamy blue, or a a full-on graphic pattern, she can wear it all!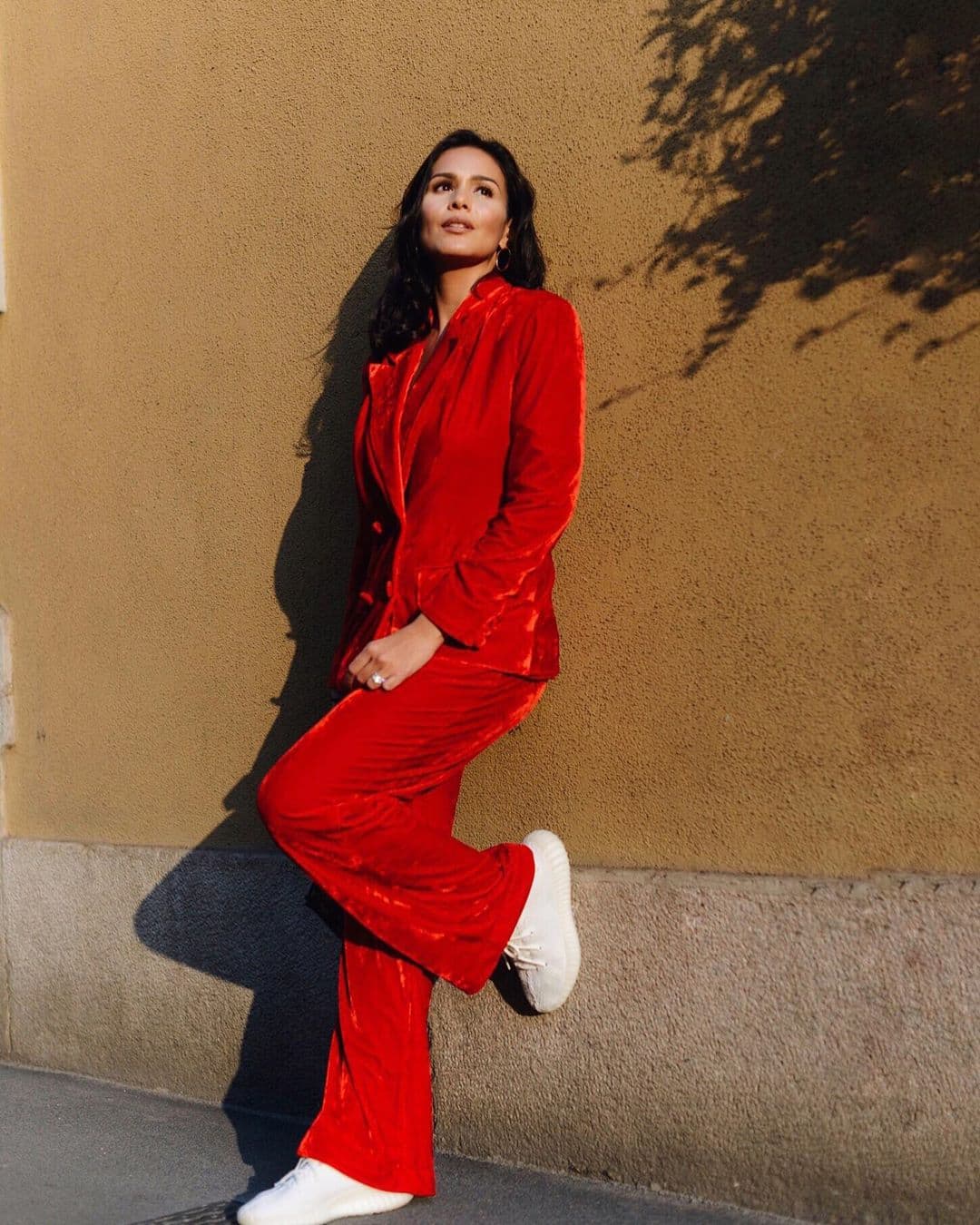 Other than her favourite feel good piece, here are Iza's fashion mantras that will easily make you feel good in style:
Wear something that sparks joy, as what the renewed Marie Kondo said. Grasp joy from your feel good fashion piece and seep the goodness in your mood.
Opt for fashion pieces that bring out your assets. In order to feel good and look stylish, its a must to know what fits your body. Through highlighting your assets, you can also choose to see the good in you and others as well!
The ultimate feel good piece should celebrate you and only you!
Wear whatever fits your mood. Want to wear a leather jacket to feel extra edgy? You got it girl!
Last but certainly not the least, your feel good fashion piece should not only make you feel confident but comfortable as well. Been eyeing for those red soled Louboutins but have never worn 120mm heels? Opt for a lower heel height for starters and eventually work your way up! There's no rush honey, strut at your own pace, we'll get there!