Here's How To Wear A White Dress Like Your Favorite K-Drama Actresses!
From lounge-ready ensembles to dressing up for special occasions, follow this style guide to dress like your K-fashion icons.
If we could only wear one fashion holy grail for the rest of our lives, we can definitely see ourselves wearing white dresses. Fashion enthusiasts would know how easy it is to dress up or dress down any given dress silhouette. Whether you're off to lounge the entire day or you're about to attend your first dressed up event this year, trust that you can find a white dress to suit any occasion. Our favorite K-drama actresses are arguably the ones that are almost always in these dresses! White dresses have become a true style staple especially for our hit-making small and big screen actresses. It's impossible not to see them wearing a white dress in their everyday looks, on-screen ensembles, runway show outfits, or even in their premiere night attires. It's as if they live in them already!
If you are running out of ways to style a white dress in your closet, we have 10 new ways to style them like Bae Doona, Song Hye-kyo, Kim Da-mi, Kim Go-eun, and Son Ye-jin in the gallery down below. Take a look at how they wore each look and read up as we tell you how to recreate the look for yourself. No need to worry if you don't have the exact dress they're wearing, we included 10 similar dresses you can choose from in the gallery as well!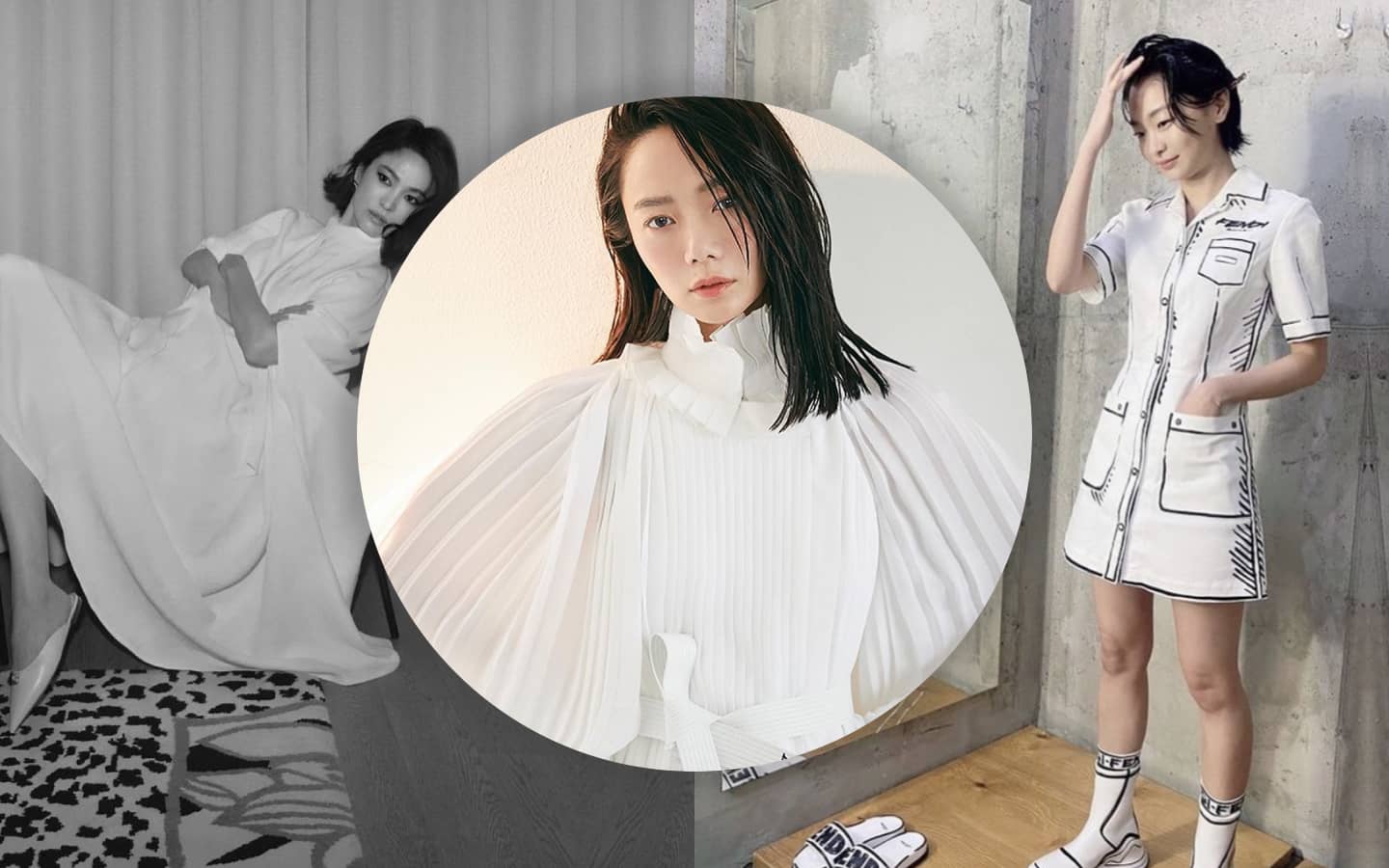 K-Actresses in White Dresses
K-Actresses in White Dresses