This Local Fashion Line Celebrates Mindanaoan Weaves And Intricate Hand Beading
Kaayo Resort is a new boutique that showcases traditional local designs for our all-season beachwear needs.
We're almost at the end of summer, but bikini season will never be outdated in a tropical country like ours. Everyday is another excuse to head out to the countless beautiful beaches we have here in the Philippines, and it's time that we celebrate it by matching our local shores with local beachwear as well.
Enter the swimwear line from Kaayo Resort, carrying a unique collection of pieces that showcases local and traditional artistry of Filipinos. Partnering with indigenous tribes down south, each item from their line represents carefully crafted Mindanaoan weaves as well as unique and intricate hand beading, making it one-of-a-kind.
A brand born during the pandemic, owner and Metro Most Stylish Marga Nograles and her team found solace from the uncertain times in escaping to the beach. "The sun, the sand, the sea, and the open space brought some semblance of normalcy and hope," she says. Inspired by her escapades, she decided to impart this joy—and came up with pieces that "made you happy when you needed happy the most."
They recently put out three styles of swimsuits in different prints and colors, perfect to rock on your next vacation or on mundane days in the city, as they are intended to be multifunctional. These are versatile, investment pieces—whether you're strutting the pieces on emerald waters or worn with jeans, a skirt, or shorts for a night out.
To complement their swimsuits, Kaayo also weaved other products that match its tasteful and statement-making pieces. There are cover ups in Tinalak-inspired print, silk rushed sarong skirts, silk tent dresses, cover up skirts, kaftans hand beaded by the T'boli tribe of Lake Sebu, and the Tboli-tiered Cassie skirts in happier colors. What's more, all these bespoke items are limited edition!
"This collection is another attempt for us to have every Filipino wear Filipino. Not just for events or for costumes—these are chic pieces that speak of identity, culture, and home. Kaayo Resort is a representation of the fit and fabulous empowered Filipina," Marga shares.
Ready to dive into the collection? Discover Kaayo Resort in the gallery down below or at www.kaayoph.com—and watch out for new releases, refreshed every week!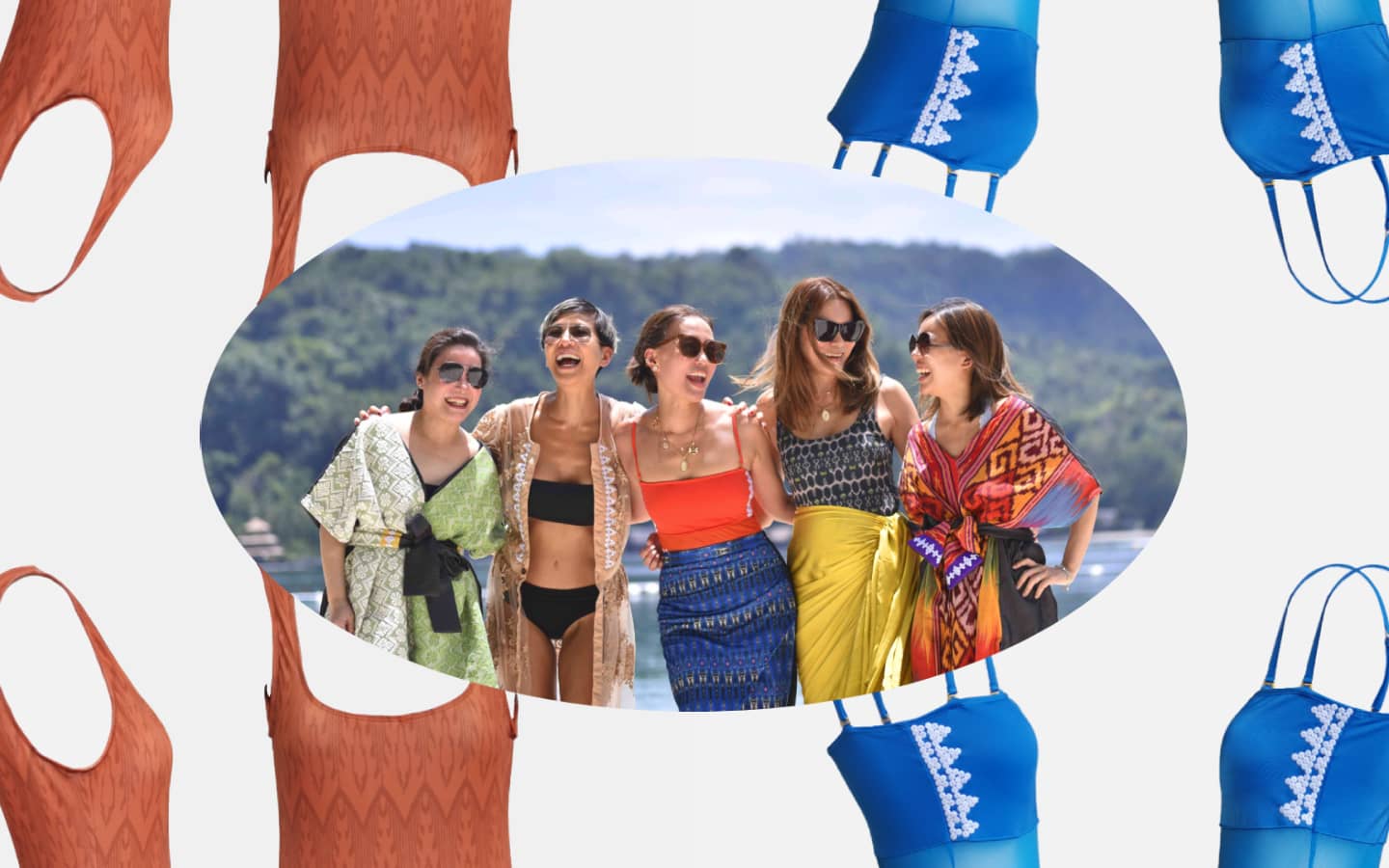 Kaayo Resort
Kaayo Resort