Karen Davila On The Timelessness Of Power Dressing
The news anchor shares how she allows her style to express her confidence, on- and off- screen.
This March is Women's Month. To celebrate this, Metro.Style shares stories of fascinating women in the field of fashion who are trailblazers and game-changers in their own right. While it might still be a tricky time in fashion today, we celebrate the achievements of these women of style despite it all. Happy International Women's Month!
Karen Davila is among the most recognizable broadcast journalists in the Philippines. Known not just for her engaging content, but for the poised and principled manner in which she delivers it. In turn, her commanding presence has turned her into one of the most trusted—and therefore, most powerful—voices in the nation. And bolstering this image is her personal fashion, which, like Karen, is confident without being loud.
"Timeless, comfortable, and chic," is how Karen describes the core of her style, which has not only undergone some changes over the years, but also shifts depending on whether she's on screen or not. "On screen I am more tailored, structured and a bit formal because it is what is required of the news. I dress appropriately," she says. Meanwhile, "Off screen, I'm really an easy dresser. I don't fuss to much about what Im going to wear. I'm a put in on and go kinda gal. A 5- to 10- minute dresser!"
Regardless of whether she's putting on an outfit to present the news, or to run a personal errand, what stays at the top of Karen's mind is tailoring and proportion—'the root of her feeling comfortable in a look. From corporate attire to athleisure, she says, "The most important is that an outfit fits me well [and] I'm able to carry it with confidence!"
And so, to Karen, power dressing isn't just about sharp-shouldered pant suits and stilettos, but about being at ease when all eyes are on you. "Power dressing today [is about] being SEEN. You enter a room not just wanting to be noticed but to be heard and taken seriously."
Scroll through the gallery below to see our favorite looks on Karen!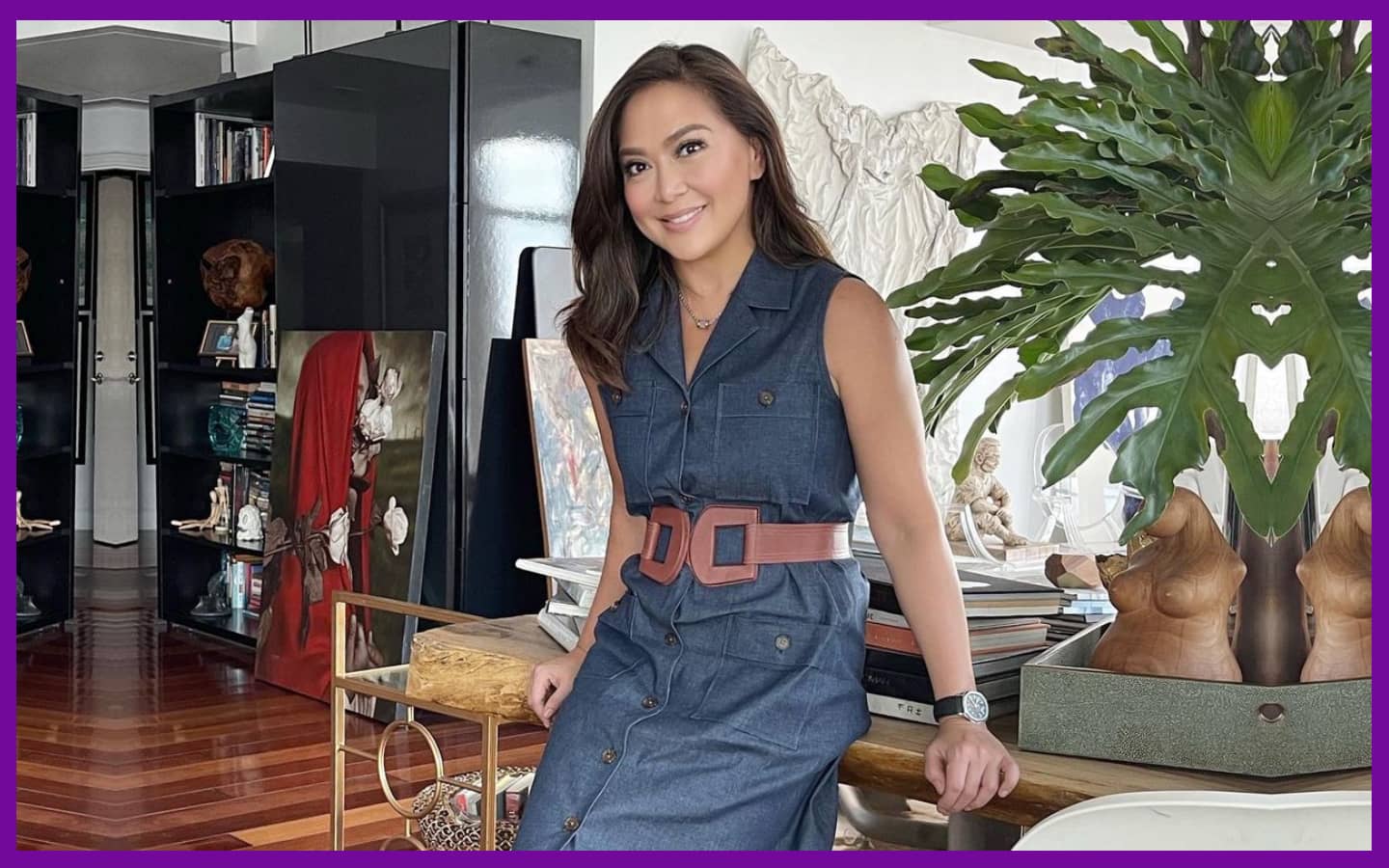 Karen Davila
Karen Davila