Here Are 10 Kathryn Bernardo-Approved Workout Outfits To Stay Active In
Here's what Kathryn's gym gear are made of!
Kathryn Bernardo has always been vocal about taking care of her health by working out at-home or outdoors. From yoga, running, intense workouts at the gym, to engaging herself in team sports such as badminton, it's obvious that Kathryn enjoys to not only look good but to stay active as well. The pandemic pretty much misaligned our routines but Kathryn has kept hers since day 1. If there's one person who can inspire us to do the same, it would be her! Just take a look at her Instagram and see how she works out in style. Just like us, Kathryn gets more motivated when she's in workout clothes that are comfortable, flexible, and stylish. There are a lot of things to consider when it comes to workout gears but above everything else, you should be looking for clothes with a sweat-wicking fabric that will rapidly push away sweat from the skin instead of letting your body absorb it. There are tons of pieces from Nike, Adidas, and local brands such as Recess and Lotus Activewear that are wonder workout pieces!
To give you an idea on what to look for, we gathered 10 of Kathryn's most inspiring workout looks. Think matching sports bras and leggings, sportswear shirts, dresses, sneakers and more. We promise that you will get out of your slump once you workout the Kathryn way.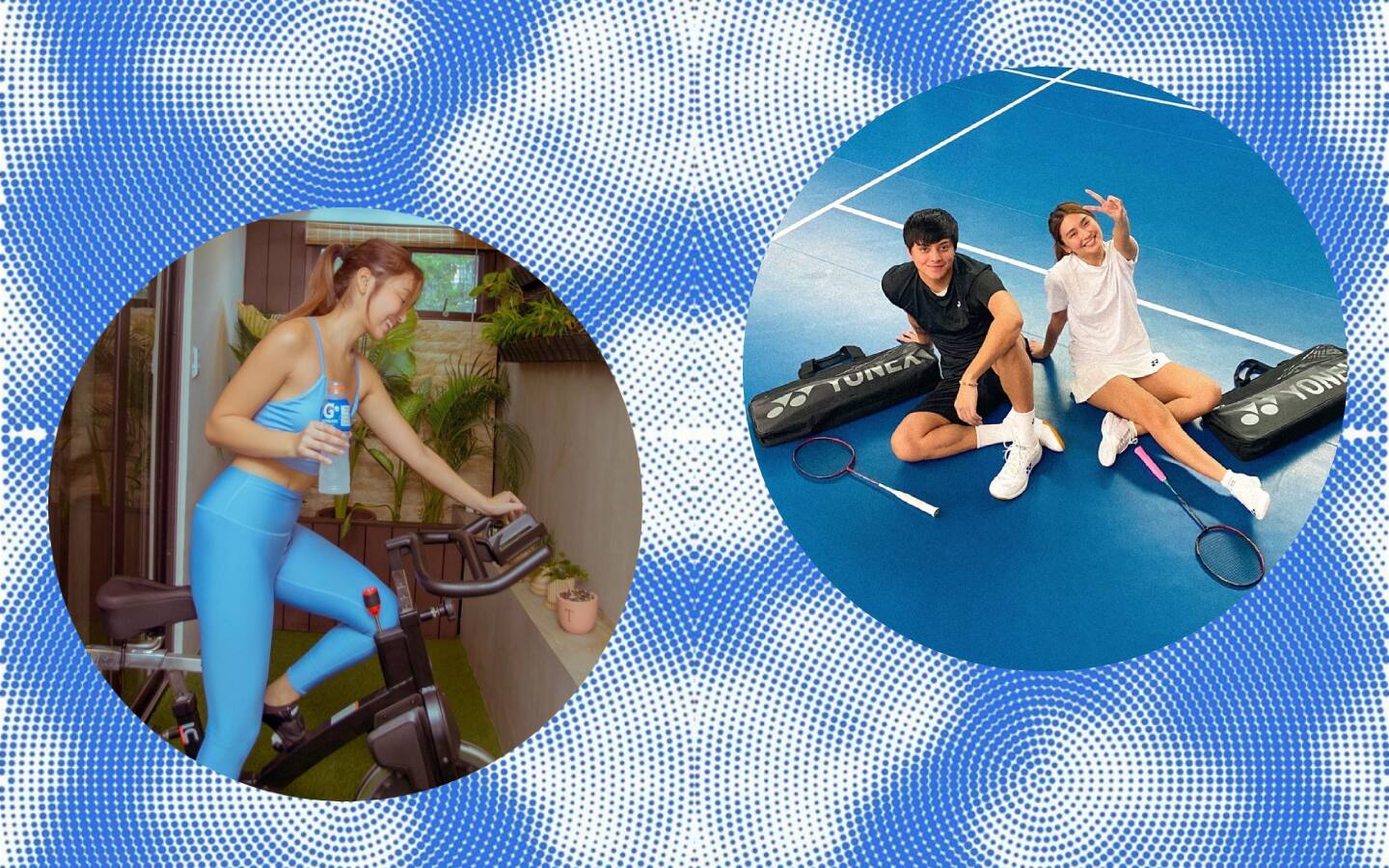 Kathryn Bernardo Workout Looks
Kathryn Bernardo Workout Looks
Photos from @bernardokath