Kim Chiu Does Her First Swimsuit Endorsement And She Looks Great In Them!
Meet your new girl wearing the best tropical looks for this summer
Kim Chiu is becoming more and more the lady that she already is right before eyes. Today, she takes on an even bigger role: the newest addition and the latest face of H&M's Tropical Essentials collection. It is Kim's first time to fully embrace swimwear in an endorsement and the decision is in: It was worth the wait.
Kim dons swimwear pieces reminiscent of our summer days—orange sunset hues, yellows, with bits of sexy blacks here and there. What's great about this new collection is that now we are shown how to pair them with clothes. Finish your bikini with crisp linen pants, put on an oversized white dress over your one-piece suit—the mixing and matching never ends with this new collection. Kim, being the fashion lover that she always is, perfectly banners these tropical pieces. Her toned body, an even sexier face, and her newfound bliss together bring out a new spirit when wearing your summer looks.
It wasn't an immediate choice for Kim to finally wear swimwear alone in her endorsements. But she rode the wave for this one and it paid off. The announcement was made in her YouTube account, releasing a whole new vibe for H&M. Set in the Zambales sun, Kim gleefully walks on clean sandy shores with a straw hat in tow and jumps in clear blue skies in her linen dress—this is what our summer should feel like, simple, joyful.
"Being someone who loves fashion herself, Chiu is the perfect face for this campaign, and not to mention the most fitting addition to H&M's roster of beautiful and empowered Filipina ambassadors," says H&M Philippines on their choice for Kim Chiu. And just like any local campaigns released by the Swedish retailer, we are for sure to expect more looks to come in the coming weeks. Definitely, we are more ready for summer than we'll ever be.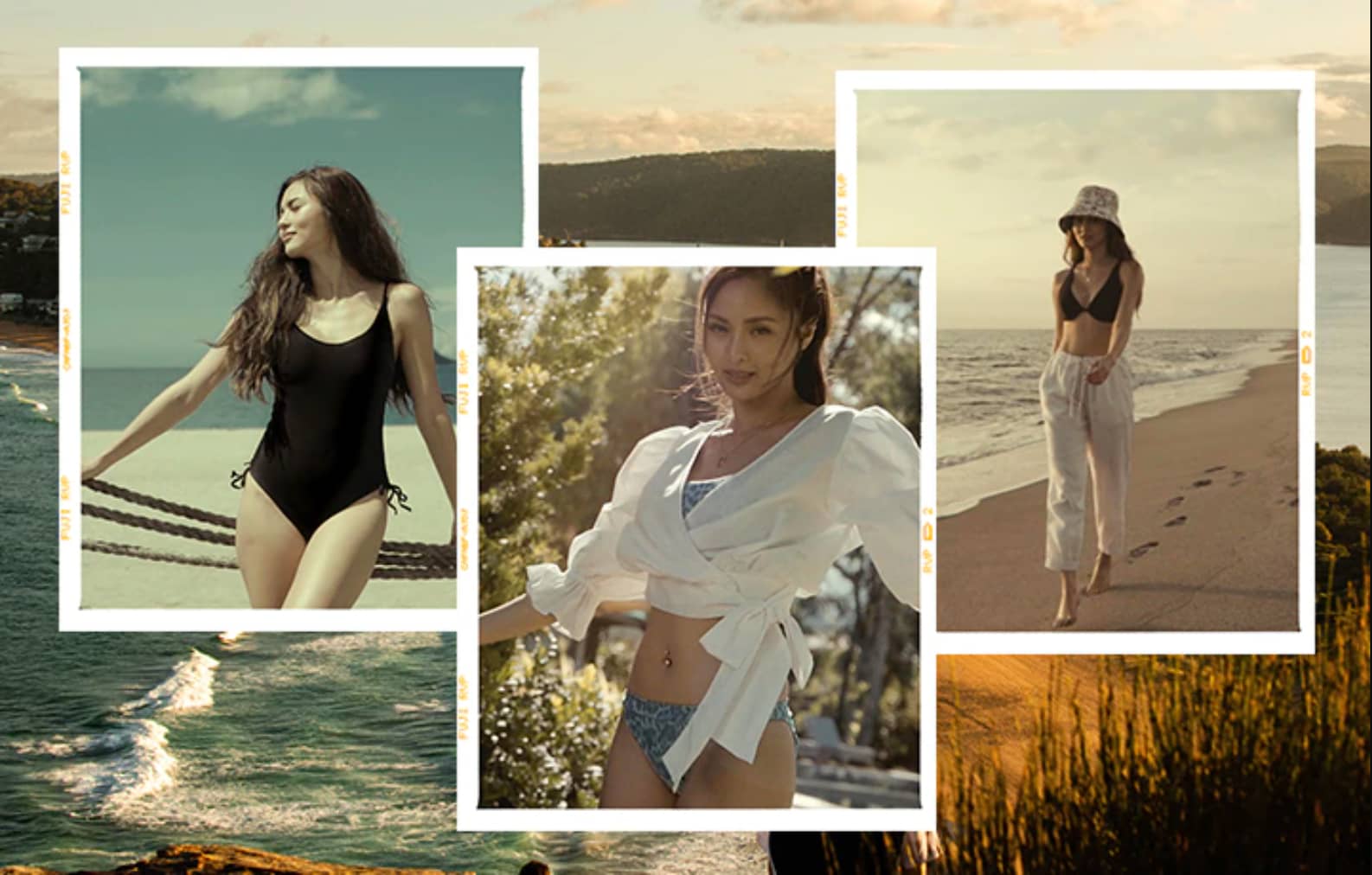 Kim Chiu For H&M
Kim Chiu For H&M