5 Stylish Korean Actors And The Controversial Gay Characters They Played On K-Dramas
These actors are changing the K-drama industry with their groundbreaking roles.
Sexuality has always been a sensitive topic in South Korean culture. Like many of its neighboring countries, South Korea has been striving harder through the years for total queer acceptance and representation in all its sectors. So seeing actors portray a gay character in media is still volatile ground. Just last year, they celebrated 20 years of Pride with gatherings not short of all things extraordinary. This among many others of its the citizens' efforts on supporting Pride have been well recognized by the LGBTQIA community all over the world.
As we gear towards a wider scope of queer acceptance, South Korean actors Lee Jong-suk, Lee Ho-dong (Hoya), Moon Bin, Jung Ga-ram, and Lee Jong-won have helped push the envelope when it comes to normalizing queer people in both real life and in the K-drama industry. Their groundbreaking roles as gay characters stirred global conversations onto the laps of avid K-drama fans. Although queer representation is not quite there, these actors already deserve our praise as they brave untouched roles in the highly sensitive wolrd of both South Korean film and television. We're one step closer to a full-spectrum screen which is why we're calling for a celebration already!
Find out more about their roles in the gallery down below: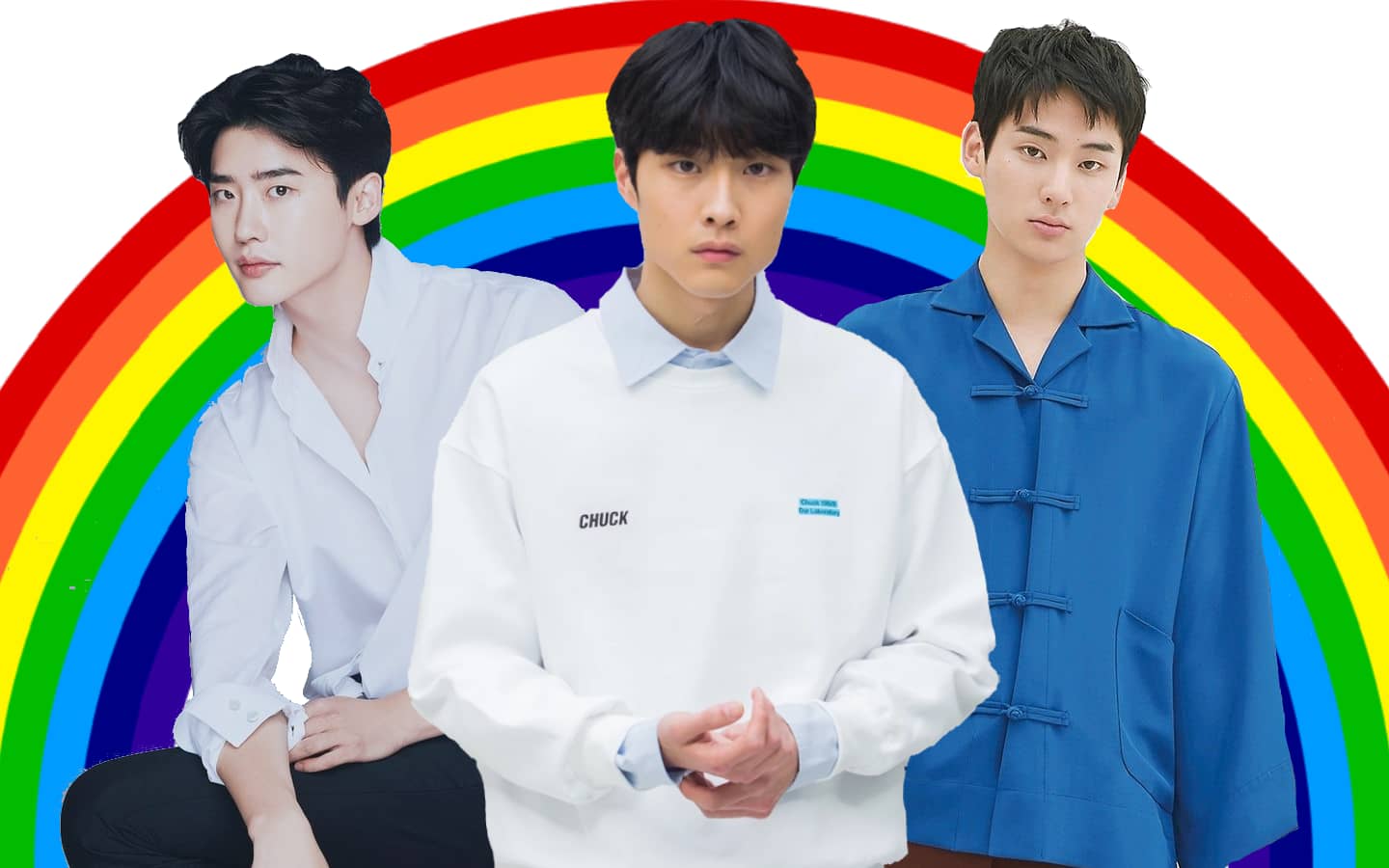 Korean Actors as Gay K-Drama Characters
SWIPE LEFT OR RIGHT
TO NAVIGATE BETWEEN PAGES
Lee Jong-suk
Photo Credit: INKI Style
Secret Garden (2010)
Photo Credit: Asian Wiki
Photo Credit: Soompi Forum
Lee Ho-dong (Hoya)
Photo Credit: Twitter
Reply 1997 (2012)
Photo Credit: Asian Wiki
Moon bin
Photo Credit: INKI Style
At Eighteen (2019)
Photo Credit: Hancinema
Jung Ga-ram
Photo Credit: INKI Style
Love Alarm (2019)
Photo Credit: Hancinema
Lee Jong-won
Photo Credit: INKI Style
XX (2020)
Photo Credit: Hancinema