Three Filipino LGBTQIA+ Style Stars And Their Fashion Icons
Hear from these style stars themselves!
Pride month continues to celebrate the long history of the LGBTQIA+ community and the people who keep it colorful. To cap off this year's month-long celebration, we talked to three of the most riveting creatives in the country whose stories, influence, and experience bring us pride in many ways. In this Metro exclusive, we asked Marga Bermudez, Mond Gutierrez, and Samantha Lee about their style inspirations in the hopes of inspiring many individuals to express themselves freely with fashion.
Hear from these style stars themselves as they talk us through their personal sense of style and their fashion icons. While you're at it, take a look at their best fashion moments in the photo galleries down below.
Marga Bermudez, better known as Marga On The Mic/Margáchi, carries many hats as a DJ, host, event curator, and business owner. Marga stands for a new generation of DJs whose influence goes beyond nightclubs. Her presence not only celebrate music but fashion as well. When asked about who her style icon is, Marga says that she doesn't necessarily have a fashion icon because she really just wears whatever she likes or vibe. But if there's one person who inspires her, it would be Berlin-based South Korean DJ Peggy Gou. "I've loved Peggy Gou's style since even before she blew up. I always thought of her as such a cool girl and we somewhat have the same sense of style and taste in music," says Marga. If she could pick one look out of the many outfits Peggy has donned, Marga says that it would be 100% from Kirin, Peggy Gou's own fashion brand!
Check out the gallery down below for some of Marga's best outfits.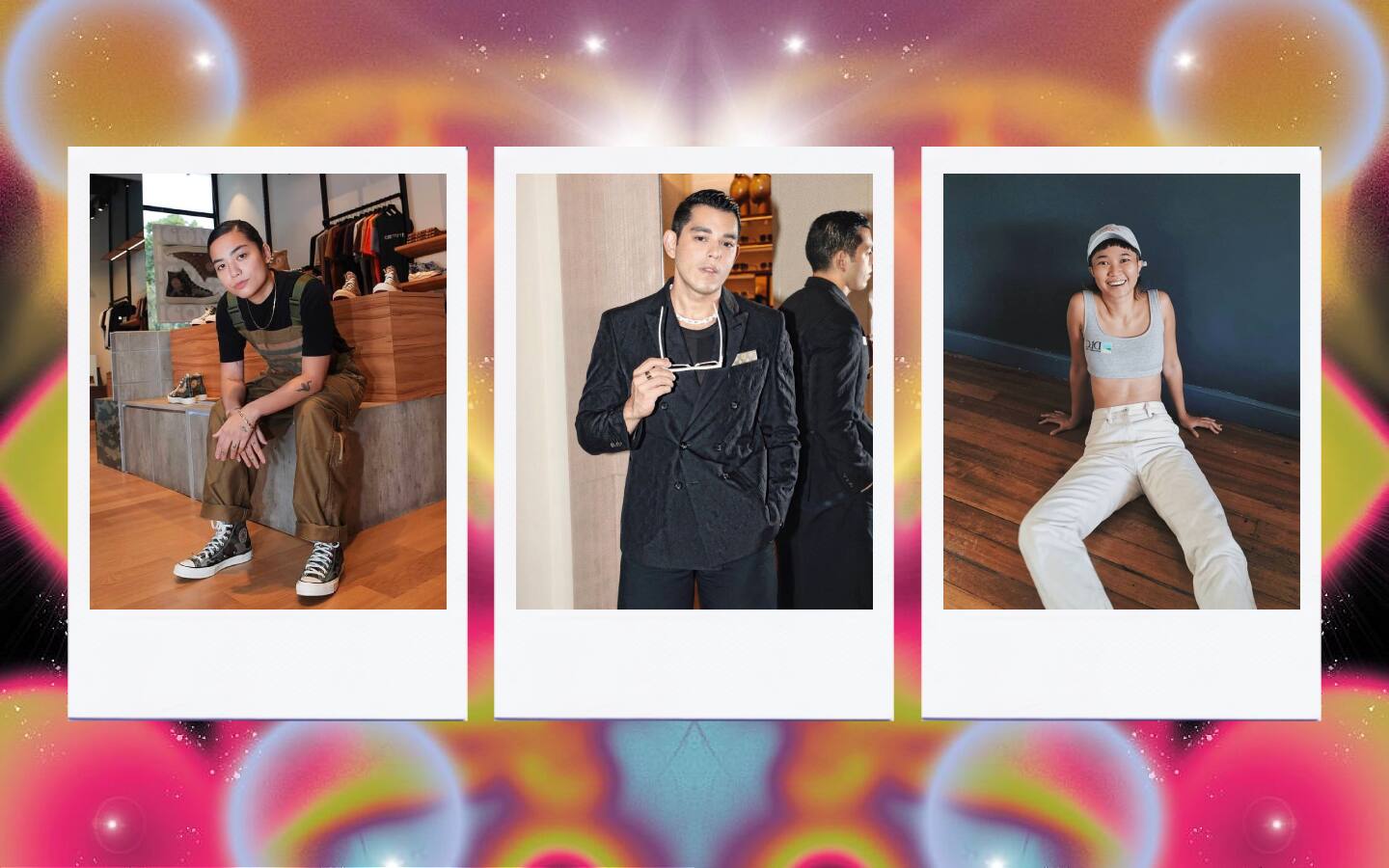 Marga Bermudez
Marga Bermudez
You can never spot Mond Gutierrez in a badly put together outfit and that's just a fact. For years, he's been sporting suave looks from left to right whether it be for a red carpet or a party he hosted himself. Almost always decked in luxury pieces, you can always spot him wearing polished outfits with a touch of street. His fashion icon is none other than the legendary Tom Ford, the American fashion designer known for his eponymous brand and having previously served as the creative director of Gucci and Yves Saint Laurent. "I personally look up to Tom Ford, not only because of how he has navigated his career and business, but also because of his personal style. He is always put together no matter the occasion but still having that sense of wit and sex appeal," says Mond. He personally loves Tom Ford's classic tuxedos on the red carpet and was actually lucky to have sported a tuxedo by Tom Ford himself which Mond was able to wear during the Oscar's after party in 2019.
Take a look at the gallery down below for some of Mond's most recent fashion moments.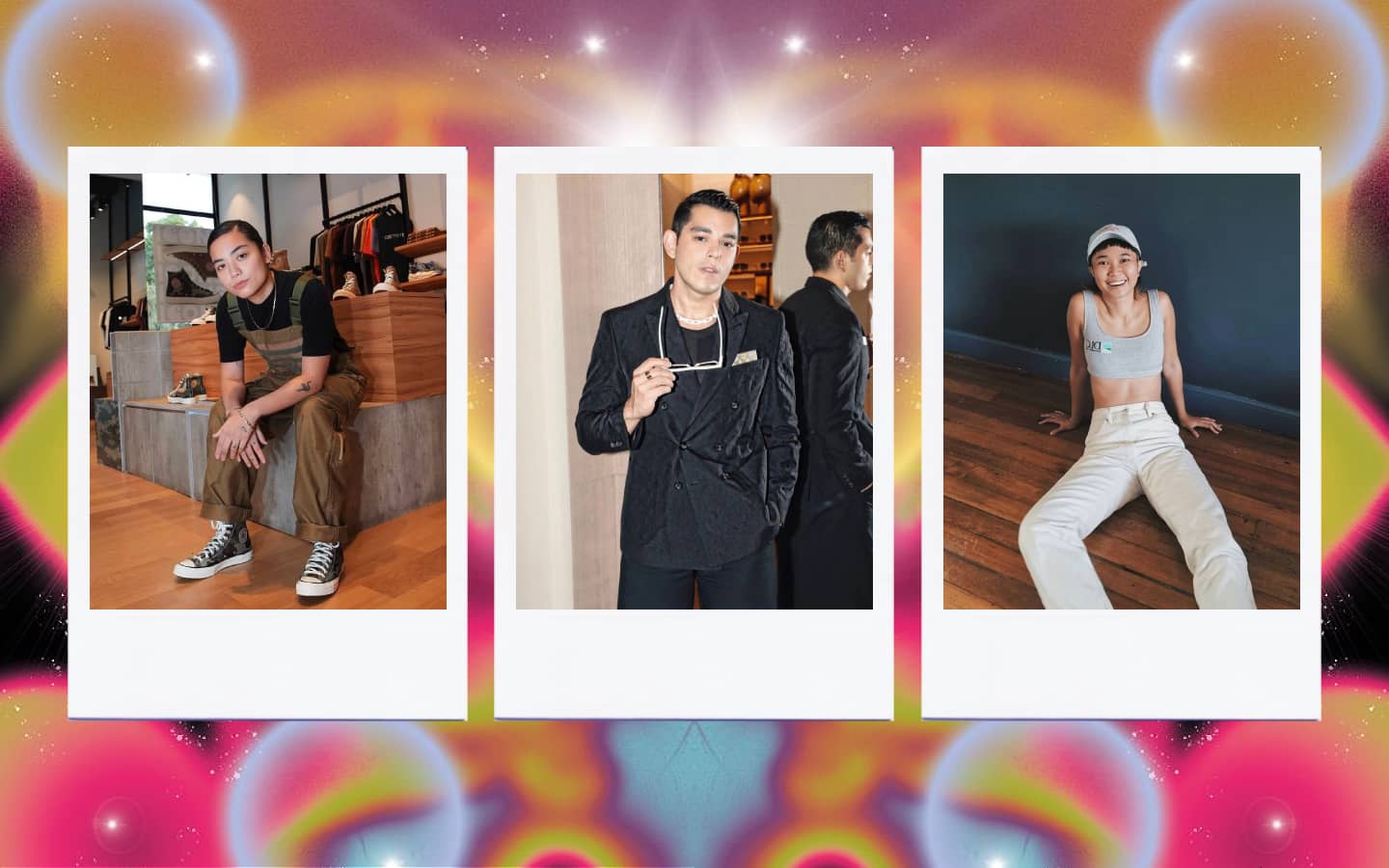 Mond Gutierrez
Mond Gutierrez
Director and filmmaker Samantha Lee's groundbreaking films and contributions in the Philippine film industry are enough to give us pride. It just so happens that her sense of style is just as noteworthy as well! Cool and relaxed, her minimalist looks are part of who she is as a creative. Although you'll always spot her in an easy top and denim jeans or trousers combo, you'll most likely see her accessorizing with layers of necklaces, a bandana, or a cap. When it comes to fashion icons, Samantha doesn't have many. "I've had a bunch of fashion icons through the years but the one who has stayed with me the longest is probably Jenna Lyons," Samantha adds, "Growing up there wasn't a lot of out queer women I could look up to in terms of style and fashion and I think Jenna Lyons was really someone who was pivotal for me in terms of being able to be more comfortable with wearing a lot of menswear while still keeping it fun and never taking oneself too seriously." The American fashion designer and business personality has definitely made an impact on Samantha's sense of style to the point where if she could pick one look from Jenna's wardrobe, she would take the whole wardrobe instead!
Find our favorite outfits of Samantha in the gallery down below.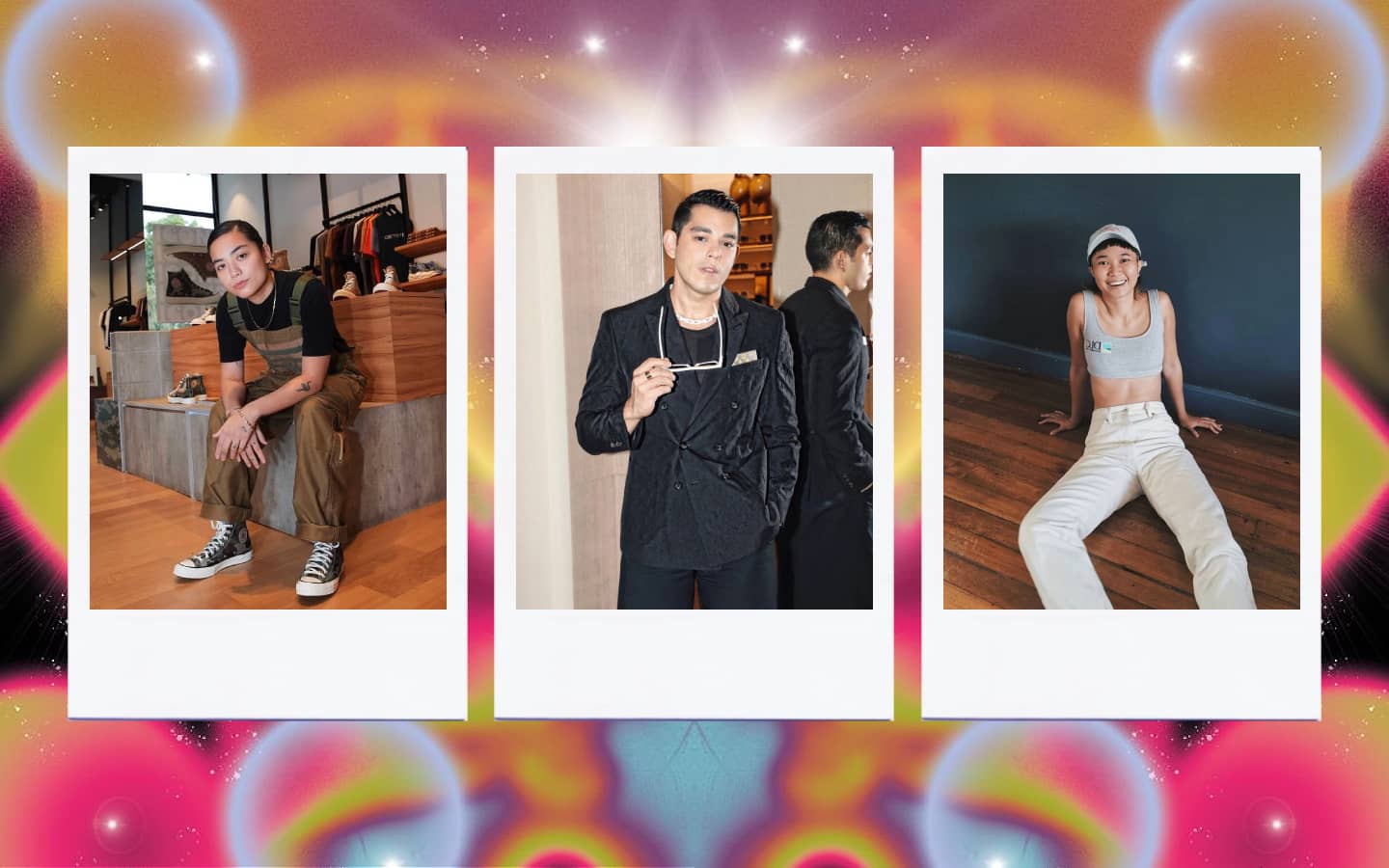 Samantha Lee
Samantha Lee