Look: These 6 Louis Vuitton Bags Are Its Most Creative Yet!
Interpreted with exceptional savoir faire, the Louis Vuitton ArtyCapucines are remarkable conversation starters.
For the fourth installment of its artist partnerships, Louis Vuitton unveils a new chapter of the artist-designed ArtyCapucines collection. Inspired by the iconic Rue Des Capucines, the Capucines' distinct rhombus silhouette and arc-shaped top handle make a the perfect blank canvas for contemporary artists.
Spanning the global art scene, this limited-edition drop features the works of Daniel Buren, Kennedy Yanko, Park Seo-Beo, Amélie Bertrand, Peter Marino, and Ugo Rondinone. The six leading contemporary artists bring their unique vision to interpret the Capucines bag range with exceptional savoir faire.
From 3D printed leather, paintings recreated through the use of textured and embellished calfskin, to a striking hand-sprayed creation that gleamed with phosphorescence, this season's artists proved the Capucines' ability to inspire unbridled creativity.
Explore the 4th series of ArtyCapucines and get to know this year's line-up of contemporary artists in the gallery down below.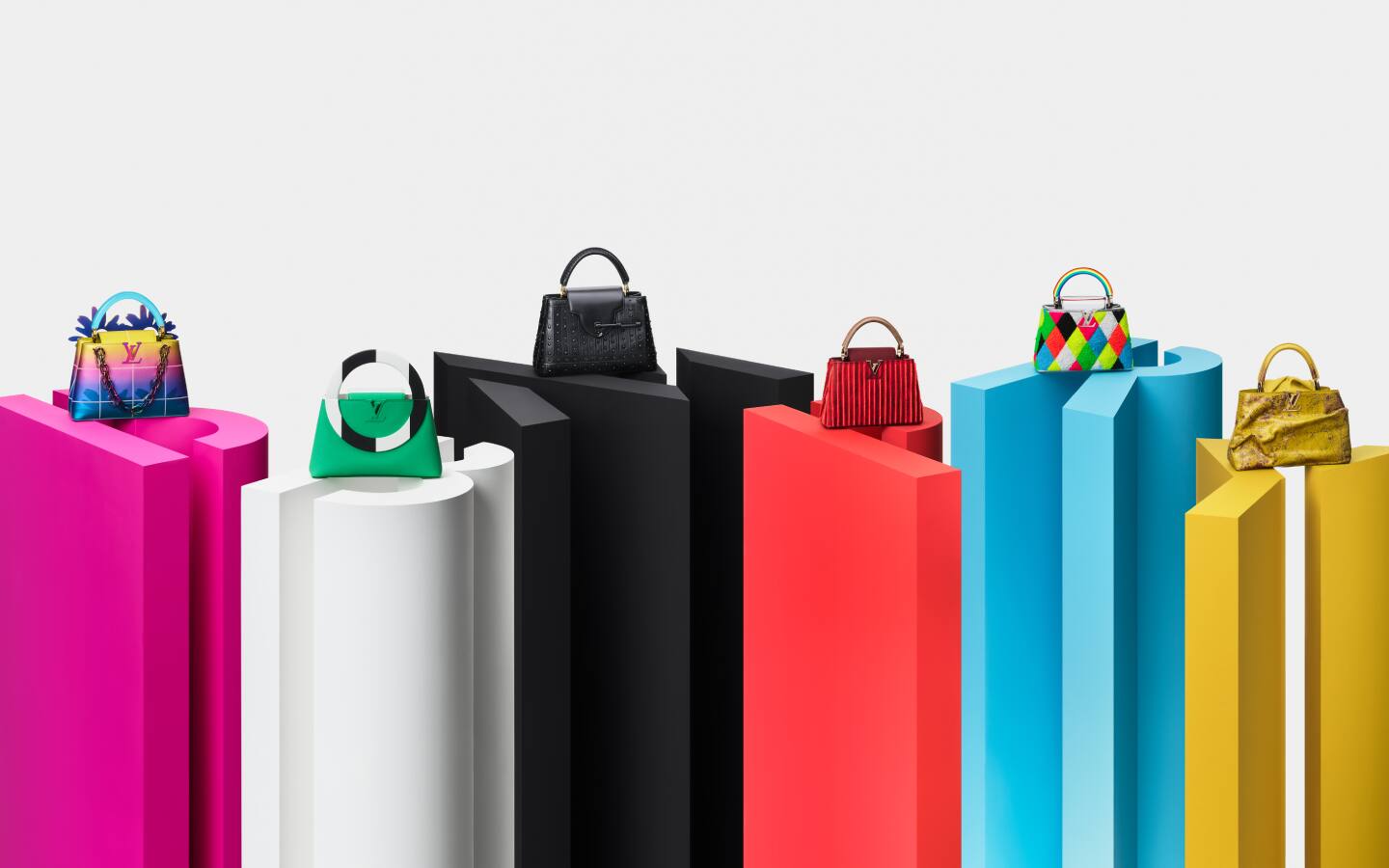 LV ArtyCapucines
LV ArtyCapucines
Each bag in the fourth ArtyCapucines Collection will be available in a limited edition of 200 (50 per colour variation for Daniel Buren), with a worldwide reveal on 20th October 2022.
Photo Courtesy of Louis Vuitton Philippines