Michael Cinco Unveils A Swan Lake-Themed Couture Collection In This Exclusive Fashion Editorial
Internationally acclaimed Filipino designer Michael Cinco creates a romantic, 50-piece collection for Ballet Philippines!
The worlds of ballet and fashion are not too far apart. Merge the two forms, and you paint a beautiful picture. Ballet requires well-calculated pirouettes, while the foundation of fashion is all about clean, precise stitches.
For over six centuries, the artistic dance form has inspired couturiers and designers. No one can deny ballet's influence on fashion: 'til today, elements like tulle, bows, leg warmers, and stockings are evident on both runways and racks.
In the same way, fashion has also occupied a huge role in ballet productions. As the dancer's precise and elegant movements mesmerize the entire opera house, their intricately-designed, flattering costumes mirror their movements, adding flair and drama to the performance and captivating the crowd.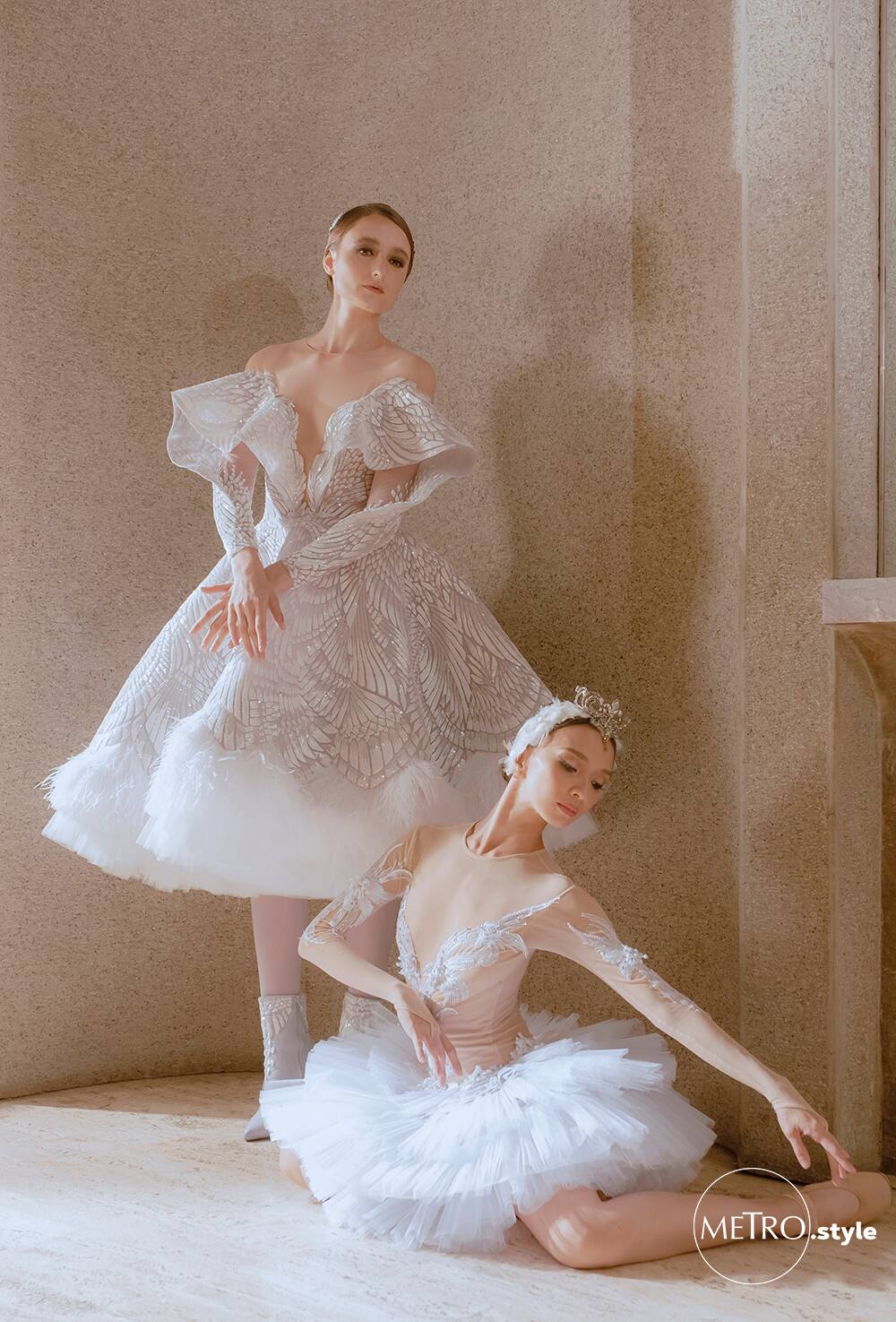 Model wearing Michael Cinco together with Ballet Philippines prima ballerina Denise Parungao | Shaira Luna
One of the most popular, well-loved ballet pieces is Swan Lake. Choreographed by Marius Petipa and Lev Ivanov to the symphony of Tchaikovsky, the four-act masterpiece is a timeless love story that fully represents classical ballet.
Since 1895, Swan Lake has been performed by countless production houses around the world, including our very own Ballet Philippines. And to celebrate our homegrown ballet company's 50th anniversary, a Swan Lake-inspired gala fashion show will take place on September 29 at the Marriott Hotel Grand Ballroom.
The one-night gala will not only feature a Swan Lake-inspired dance by Alden Lugnasin, but it will also shine the spotlight on a couture fashion show by internationally acclaimed Filipino designer Michael Cinco.
"I'm truly honored to present a 50-piece collection for the 50th anniversary of Ballet Philippines," quipped Michael.
When I was approached by Miss Universe Margie Moran, she asked me to do a show for Ballet Philippines, immediately, I was inspired by 'Swan Lake.'
"I think it's one of the most beautiful ballets I've ever seen. I watched it 15 years ago in New York. The collection will be brought from Dubai to the Philippines, and I'm very proud that it's all made by Filipinos in Dubai."
Expect to see an abundance of irresistible tulle, playful feathers, and sophisticated embroidery in Michael Cinco's Swan Lake-themed collection. To give you a glimpse of this whimsical fantasy, check out our fashion editorial shot by Shaira Luna at the backstage of the Cultural Center of the Philippines: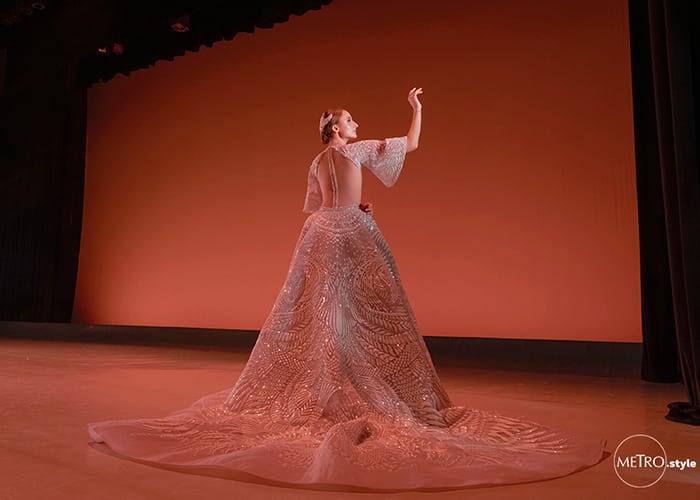 Produced by Geolette Esguerra
Sittings Editor:Grace Libero-Cruz
Photographs by Shaira Luna
Makeup: Vela Makeup Artistry, Myrene Santos, and Karela Jabla of M.A.C
Hairstylist: Jonas Lucas
Model: Anastasiya of Women's Folio Management