Michelle Dee Rises In Her National Costume For Miss World 2019
The poised Filipina stuns in a custom gown made by one of the Philippines' esteemed couturiers.
Pageant season is not yet over and we're gearing towards supporting Michelle Marquez Dee in Miss World 2019. The 23-year-old beauty queen is set to represent the Philippines in the Miss World 2019 pageant at London on the 14th of December.
The prestigious pageant calls for the ultimate beauty queen gown. As great minds think alike, Michelle collaborates with Filipino designer, Francis Libiran. The brilliant couturier is known for his art deco designs. With a background in architecture and fashion, Libiran can easily create couture gowns made of dreams and well, tons of hard work.
Michelle already sings in triumph as she graces the National Costume competition for Miss World 2019 in a custom Philippine sun-inspired gown. The wearable art-piece is made of fine tulle and embroidered with the finest bead work. The structure collar represents the sun in the Philippine flag, a true symbol of the country's evergreen optimism and courage. The intricate embroidery pattern is inspired by the historic Visayan tattoo called Batek. According to the designer himself, the earliest illustrations of the Batek can be traced by 16th century legends about Visayan warriors.
Armed with a totem of bravery and Filipino pride, Michelle is set to take over the world in a poised Philippine sun princess manner. With the overflowing Filipino pride and a custom gown estimated to cost 1.3 million pesos, we are confident enough that we might just get the Miss World 2019 title this year.
Swipe through our photo gallery to see the heavenly Michelle Marquez Dee in her custom Francis Libiran gown for the Miss World 2019 pageant: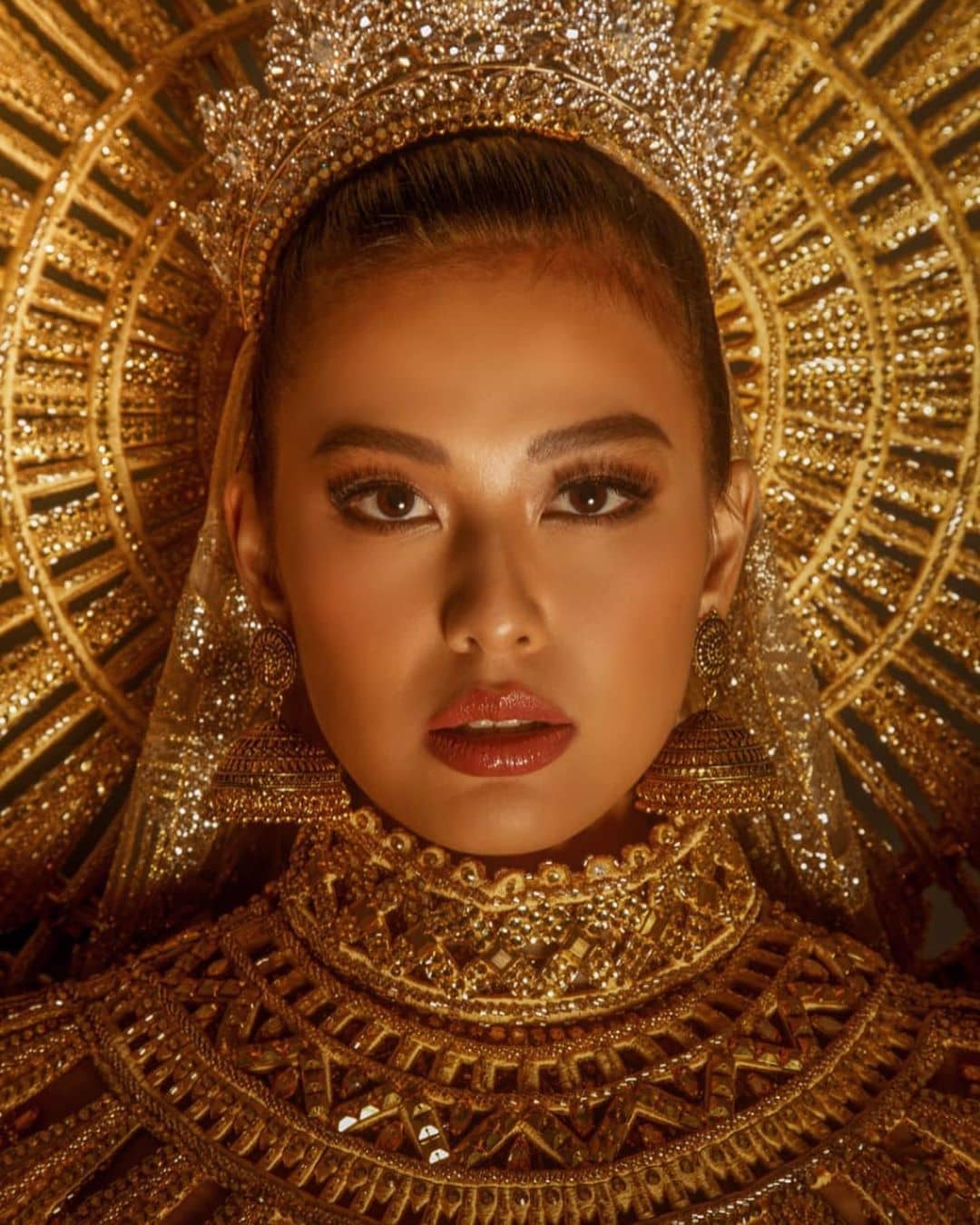 Photos and the fashion film are taken by Mike Gella and his team.