Miss Intercontinental 2019 Emma Tiglao In Our Most Festive National Costume Yet
Emma Tiglao unites Luzon, Visayas, and Mindanao in her national costume for Miss Intercontinental 2019.
Emma Tiglao buklods the Philippine archipelago in her national costume for Miss Intercontinental 2019. The Kapampangan binibini together with couture designer, Rich Sabinian and head piece designer Kevin Cayanan, created a masterpiece that represented the Philippines as a community with different beliefs and traditions but are steadily united by identity. Emma's national costume is a celebration and a call for unity in times of distraught.
Emma made sure that every symbol is properly represented through collaborating with communities who share these beliefs. From the basket weavers of Angeles District Jail Male Dormitory, students of Information and Communication Technology High School of Sindalan (San Fernando), to the Capis Parol Makers of Pampanga, everyone who took part of creating this national costume were reigning heroes of change.
The head piece was inspired by the sarimanok, a legendary bird and a formidable symbol from the Maranao people of Mindanao. The gown is made of metal materials from the ancient practice of pinukpok which are used by the Catholic people to hang religious images in their altars. Capis shells were also used to provide depth and texture to the gown. All of these are meticulously placed by hand on the wearable artwork.
See Emma Tiglao's national costume for Miss Intercontinental 2019 in full detail at the photo gallery down below: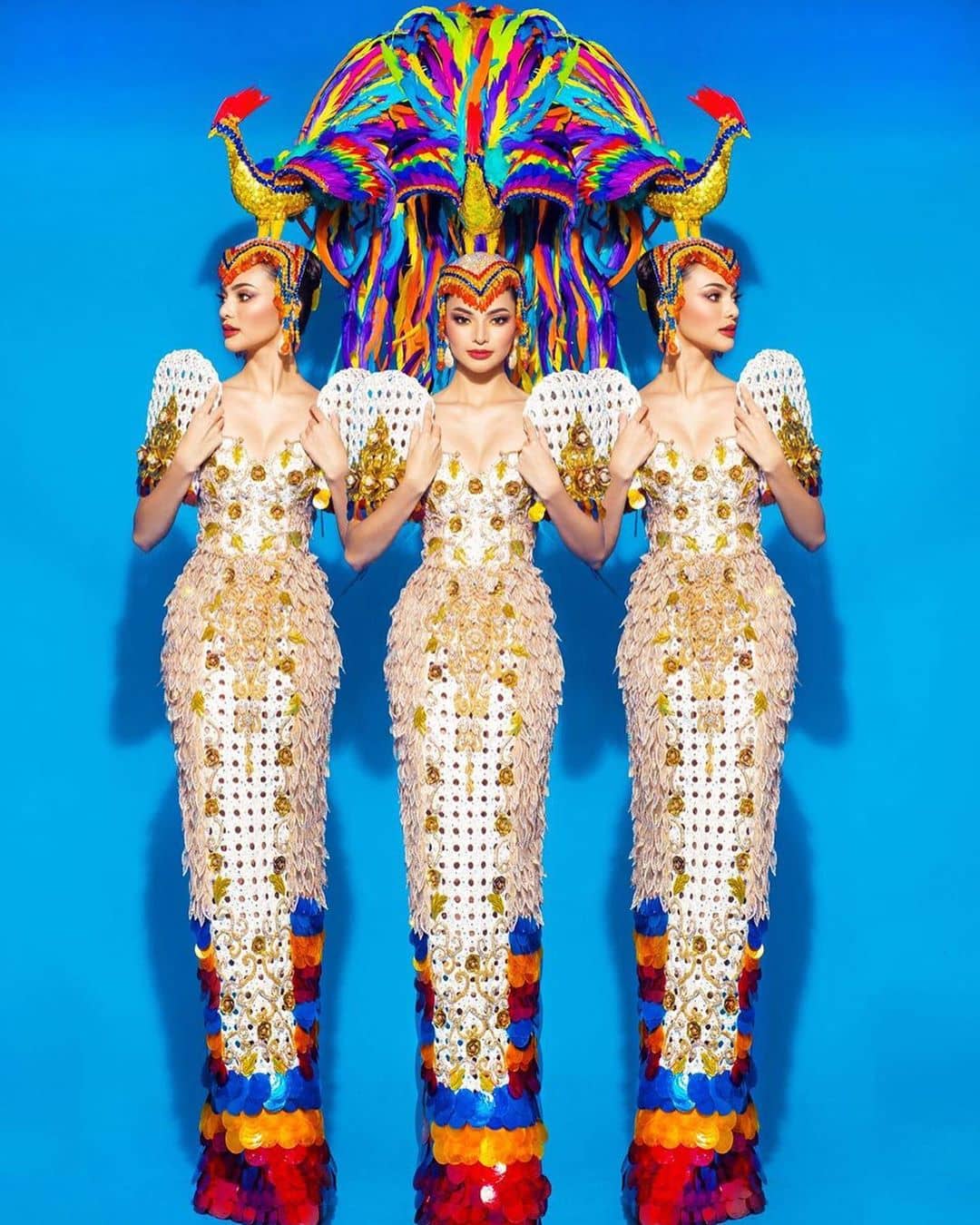 All photos are owned and captured by Mark Neto Diaz. The fashion film is shot and captured by Carl Alvior.