Here's The Secret Behind The Winning Gown Of New Miss Universe Zozibini Tunzi
The South African beauty and brains won the universe in the most dynamic dress of the competition.
Miss Universe 2019 Zozibini Tunzi stood out in the competition with her articulate answers and authentic personality. With her winning statements about climate change awareness and women leadership, she exuded the female representation we need nowadays. The universe is ultimately ready for women like Zozibini to not just be the voice of change but become doers of the society
Behind every great woman is a ground-breaking gown and in all of Zozibini's glory, we're recognizing the luscious gown she wore during her crowning moment. The winning gown is designed by Biji La Maison de Couture, a South African couture house lead by designers Biji and Laura. The midriff cut-out gown features a thigh-high front slit with a silver to gold to blue ombre finish. The color trio melted into perfection and hugged the beauty queen's physique in all the right ways.
Zozibini won head-to-toe in a stage full of single-tone gowns. Her gown was dynamic and gleamed in every angle. Don't you think it's all meant to be for the South African beauty queen to win because her gown perfectly matched the Miss Universe 2019 crown? We think all the stars aligned and decided to begin Zozibini's transformative reign.
See Zozibini's winning gown in full detail at the photo gallery below: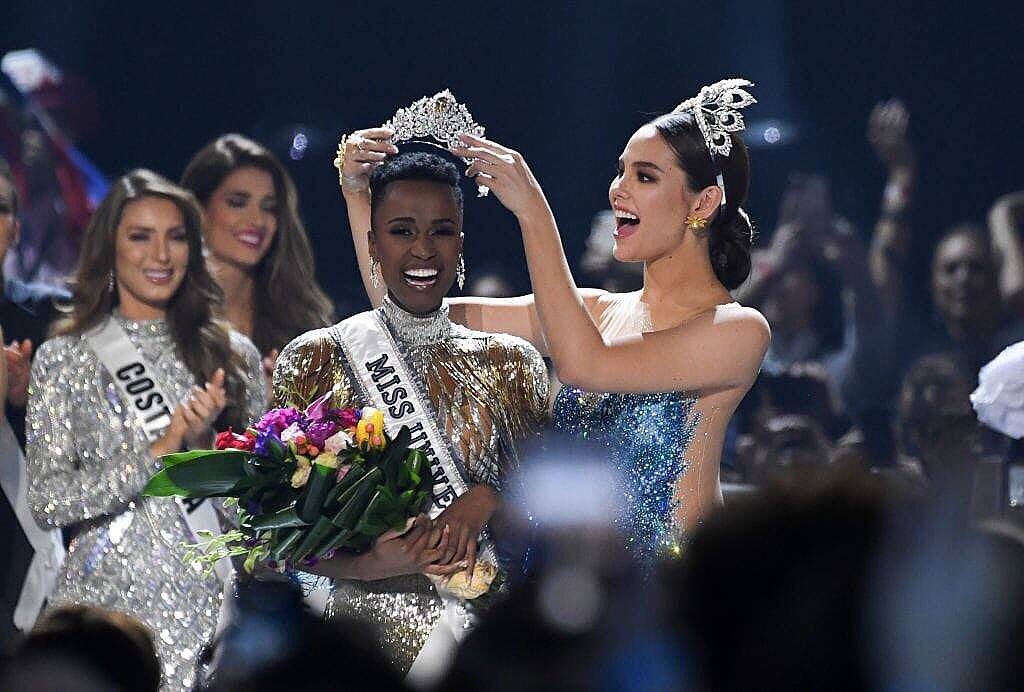 Zozibini represented her country with gowns from Biji La Maison de Couture during the pre-liminary and final competition. During the preliminary competition, Zozibini wore a Xhosa inspired gown in a white velvet fabric. The caped gown was detailed with sequined Xhosa patterns. The couture house meticulously also added diamante elements to amplify the classic silhouette of the gown.
Apart from her pre-liminary and final competition gown, Zozibini also brought an ombre beaded fringe gown that took almost 450 hours to complete. The nude-illusion gown was inspired by South African earth minerals. The beauty queen takes pride of her heritage and shows it through embedding her culture in the gowns she has worn.