These 30 Sporty-Sexy Looks Are Proof That 2020 Is Nadine Lustre's Most Fashionable Year
From her fierce bikini looks to her transcending 'Wildest Dreams' ensembles, we rounded up her best looks this year.
Whether you've been following her on Instagram for style reference or as a fan, or you've played Wildest Dreams for the nth time now, there's no doubt that each of us are deeply in love with Nadine Lustre. The 27-year-old singer, muse, and dreamer is a human dynamo when it comes to awe-inspiring visuals and unmissable ensembles. To put our admiration into perspective, her recent visual album quenched our thirst for alternative R&B and contemporary soul music with heaps and heaps of experimental ensembles to swoon over. From a number of pieces designed by Neric Beltran, the sunburst beaded top by Jude Macasinag, the sheer coordinates from Proud Race, to the chainmail dress from Yong Davalos, Wildest Dreams had a plethora of looks to dream in! On top of the internet-shattering fashion moments from her visual album, Nadine never once fell short of fierce looks on Instagram. We can't count how many times she stunned us with itty bitty tops paired with an oversized pair of jeans and we of course couldn't forget that one time she dressed as Josie Rizal, Tekken's first-ever Filipino character!
In an attempt to bring back Nadine's unmissable looks of 2020, we collected 30 of her fleeting fashion moments in the gallery down below. Revisit each of her hot girl summer looks, loungewear sets, and the outfits she wore on the opening of Versace and Jordan in Manila. Make sure you won't miss this year's worth of looks from Nadine if you're in serious need of style inspiration for 2021.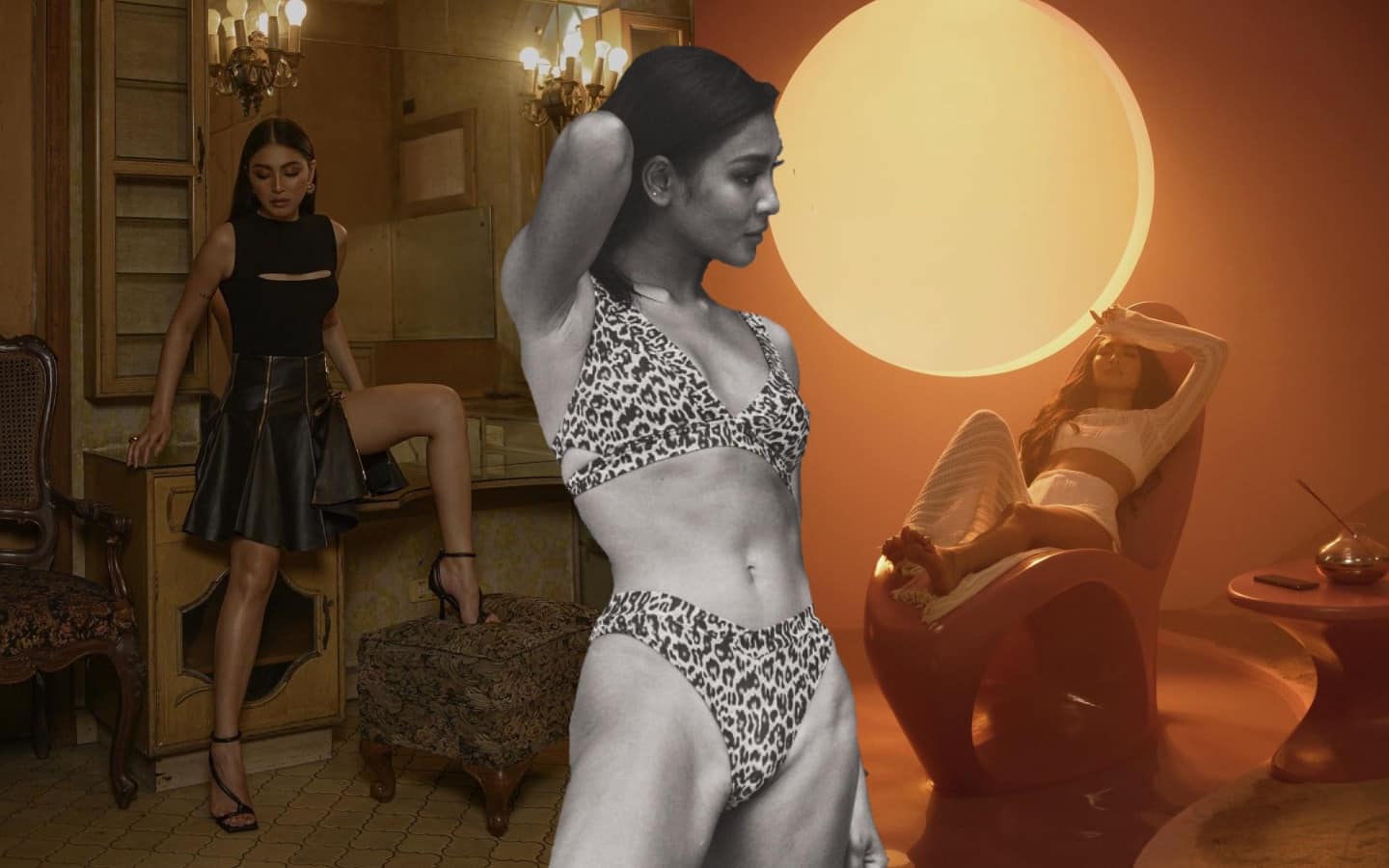 Nadine Lustre
Nadine Lustre