Nadine Lustre Stuns In These Internet-Breaking Pre-Halloween Photos—Know The Story Behind Them!
We have the exclusive on the secret behind these looks!
Leave it to Nadine Lustre to, like a thief in the night, disturb the internet—even break it, smash it—with all her teasers leading to the release of her visual album 'Wildest Dreams' later tonight. Yesterday, Nadine, with her trusted glam and production team, has released a sensational pre-Halloween look that's got everybody talking. Lensed by BJ Pascual, Nadine is pictured all chained up and bedazzled with crystals in a look that we've never seen her in before.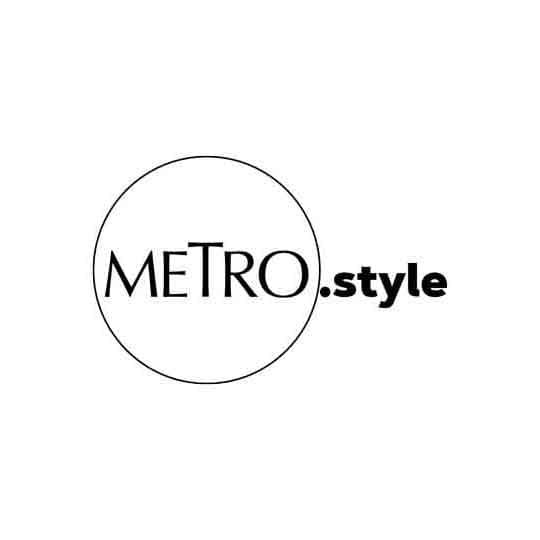 Nadine wears a Thian Rodriguez look | BJ Pascual
Nadine wears a two-piece chained look designed by independent local fashion brand Thian Rodriguez. With horn-like braided hair and a glam look, she is shot in strong, powerful poses with a host of references. At first we thought it was just any Halloween costume 'cause Nadine loves a great Halloween look as it's her birthday, too. But the inspiration goes deeper.
We asked the art director for the shoot Eldzs Mejia on the real story behind these photos. "We have a host of references but it all boils down to symbolisms of female empowerment," Eldzs shares exclusively to Metro.Style. "There is an ode to Medusa, Elvira, and even the Witches of Eastwick. Overall, these is tribute to those who were deemed witches in the 1600s. Let's not forget they were powerful women, too, burned and drowned because they were to be feared because of the their power."
Just today, a new lace look has just been released and it's just as stunning!
These new Nadine photos show that witches, or those deemed to be, were women first: strong, powerful, feared. We stan a birthday queen who stands up for all the women on her birthday! Now we can't wait for the release of her visual album tonight ay 9:00pm! We hear that there are more looks to watch out for!
Photos by BJ Pascual
Art Directed by Eldzs Mejia
Styling Lyn Alumno
Makeup by Jelly Eugneio
Hair by Paul Nebres
Set design by Princess Barretto