Onitsuka Tiger S/S '20 Is Your New Fashionable Take On Sports-Inspired Looks, Here's How To Style It
Sports and fashion collide in an energetic mishmash of Olympics-inspired fashion-wear. In our recent trip to Singapore, we saw how to style them.
Onitsuka Tiger, a Japanese heritage brand, has always been known for its signature stripes and sports-inspired fashion. For its Spring/Summer 2020 offering, though, they have shaken things up further, blurring the lines between heritage and modern, the old and the new.

In this Metro.Style exclusive, we flew to Singapore, a city with a mishmash of culture to preview the Onitsuka Tiger S/S '20 pieces. The city's Luxe Art Museum, dressed up as a blue track field, was the perfect backdrop for a collection that fuses multiple style inspirations into one strong season. Not to be confused with its fully activewear sister brand Asics, Onitsuka Tiger is a high fashion brand which focuses on premium fashionable clothing and footwear to those wanting to take sports-inspired pieces to the streets.
Yes, the looks were a myriad of sportswear influences. A basketball mesh uniform transformed into a dress, denim cargo pants for climbing now made for the streets, a diving suit chicly disguised as a knit pullover, and a favorite: what seemed like a black slipdress which was actually boxing robe-inspired. "The designs mimic sporty uniforms that exude more fashion than actual sports uniforms," says the Onitsuka Tiger representatives. But not to be mistaken as actual pieces meant for sports, "We wanted to emphasize that we are a fashion brand not a sports brand," they add. And this they do ever-so-successfully. The "nouvelle urban sports performance" slant to the collection gives the looks that sartorial energy we don't ever see in actual activewear. It's a win for this season's pieces.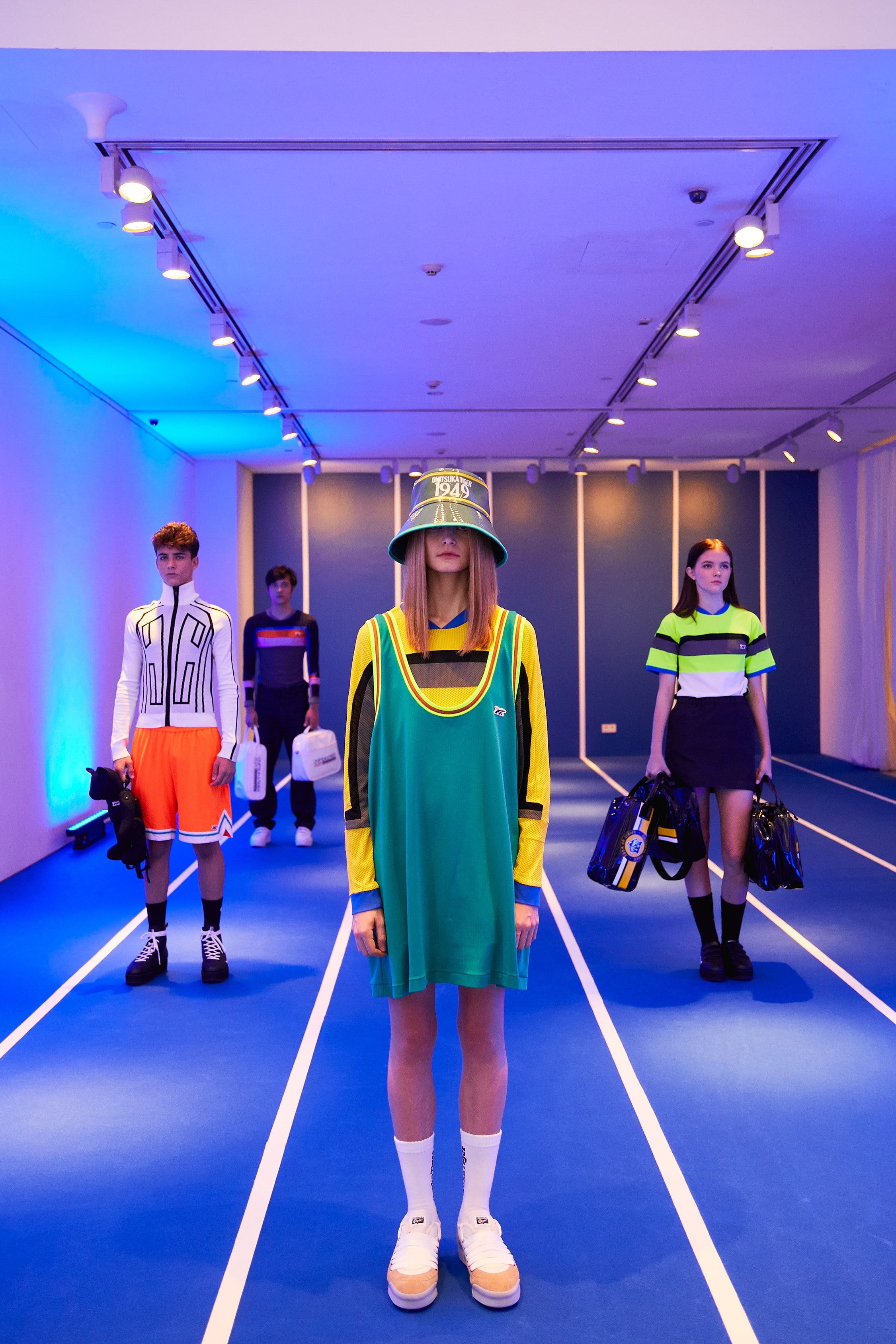 His, hers, and everyone else's. The gender neutral collection boasts of pieces to be worn by absolutely anyone.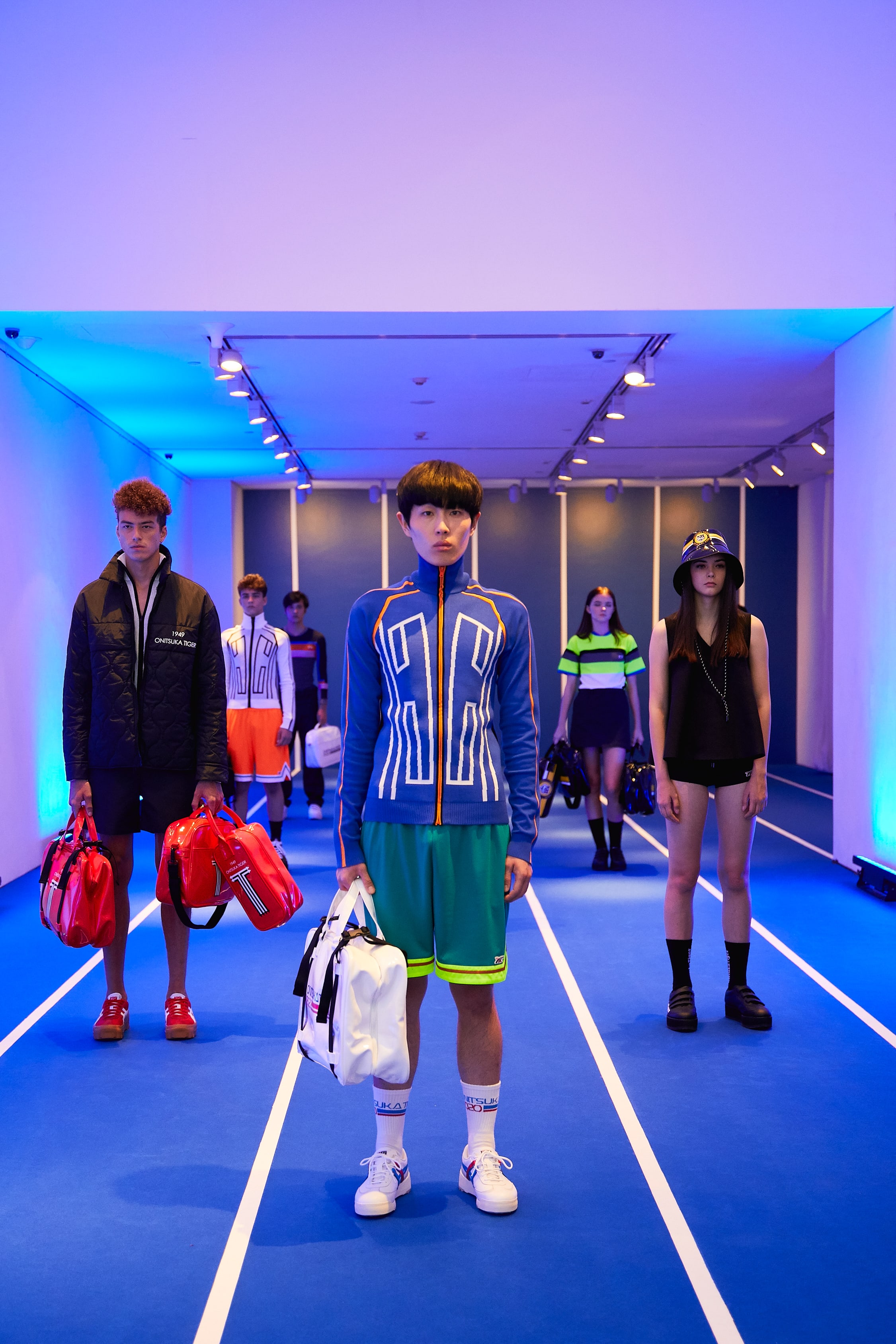 His, hers, and everyone else's. The gender neutral collection boasts of pieces to be worn by absolutely anyone.
The brand doesn't operate on a vacuum, though. With the 2020 Olympics happening right in the brand's backyard, the collection imbibed the spirit of the event. Andrea Pompolio, the brand's Creative Director since 2013, orchestrated a collection and a show which highlighted and included the best of almost every category. We're talking about sailing, rugby, and even tennis, all energetically infused into a colorway of punchy orange, neon yellow, pinks, and indigo.
The designs have highly innovated for this season while still bannering a solid brand identity. While Andrea has full creative control of the pieces, for the brand it's the comfort that's king. "When it comes to design, we give our designer the ultimate freedom, but we ask him to always prioritize comfort," says the brand. This heralds back to history as brand founder Kihachiro Onitsuka crafted Onitsuka Tiger "to promote better and healthier lifestyles for the youth instead of luring themselves into drugs and vices" post World War II.
But while this season honors history, it also looks forward to the new. For the first time ever, the brand launched a pair of shoes not showing their signature stripes, in an attempt to push designs and concepts.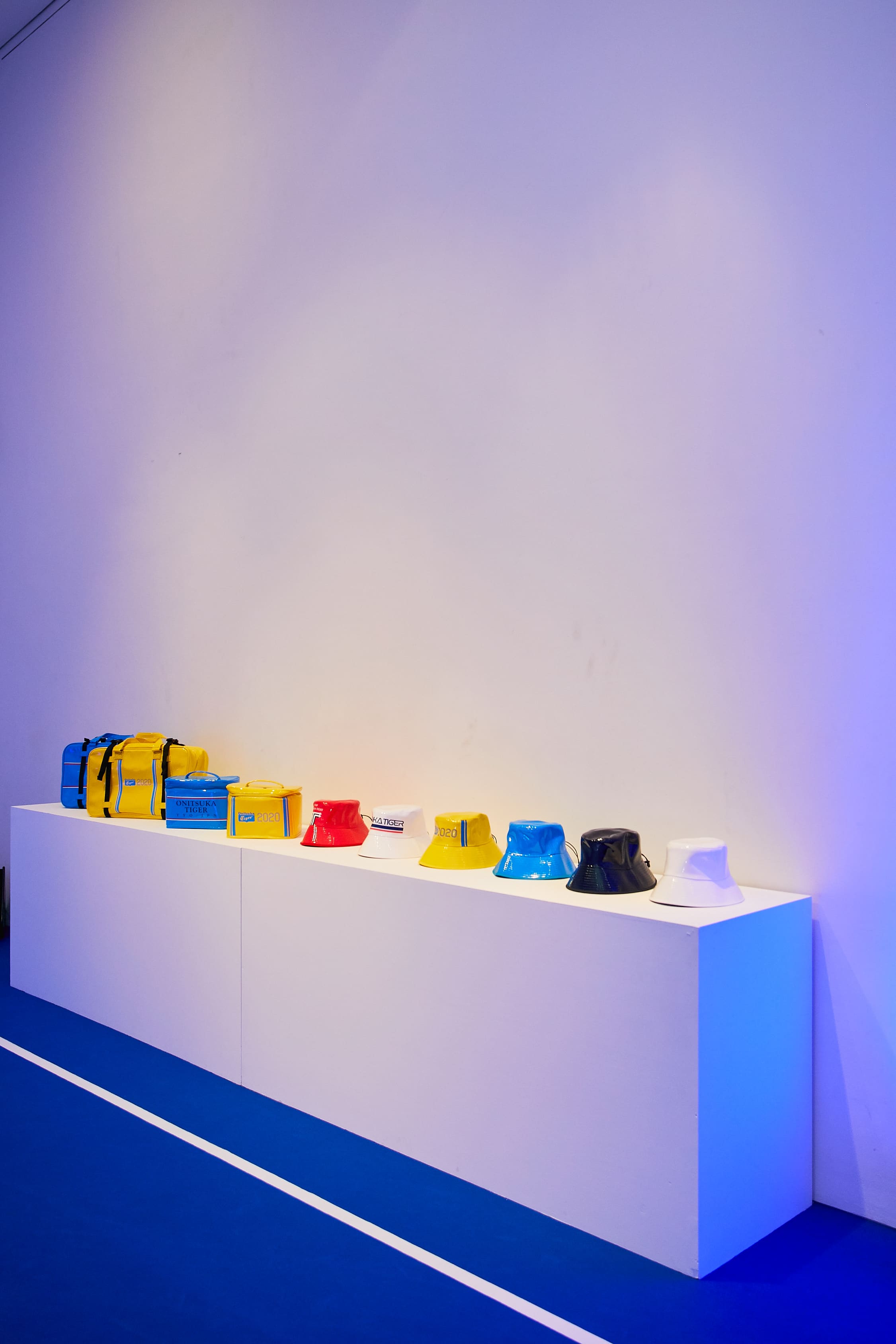 Style the looks with extra cool bucket hats and bags (styling tip: the models had more than one bag in tow!)
With or without the brand emblazoned on the pieces, every single item in the collection still has Onitsuka Tiger's DNA all over it. It's that fresh and sporty mood, with equal parts grit and well thought out design. All the five themes manifest just this: The New Youth; The Modern Uniform; The New Casual; The Sports Obsession; and The Free Spirit. But what sets this collection apart is the free-for-all attitude implied in the pieces. They're genderless, a "masculine-feminine" quality that are both global and diverse. "Since we will be having a lot of visitors for next year's Olympics, we want to create clothing for a variety of people," says the brand. Even a black dress can be worn by absolutely anyone, as how Andrea crafted them for everyone in mind. "We do not want to seclude genders, but we want our customers to wear what they want to wear."
Now on it's 70th year this year, the brand salutes one of the biggest sporting events through one of their biggest collections yet. But this feat is also as much as theirs. It's a tribute to their founder Kihachiro Onitsuka, honoring what he's started through various sports influences but that best part being pushing the design limits to almost nothing. "We wanted to emphasize that we are a fashion brand not a sports brand," they end. With this collection in full swing with new design concepts, all with a premium sportswear slant, we now understand why they're on the top of their game today.
The press preview was at The Luxe Art Museum in Singapore on Dec 4, 2019. All pieces will be available soon on OnitsukaTiger.com and worldwide. Onitsuka Tiger is available locally at Greenbelt 5, Shangri-La Plaza Mall, Ayala Cebu, Ayala Manila Bay, Bonifacio High Street Central. For a complete list of stores, visit here.
All photos courtesy of Onitsuka Tiger Philippines.