Stylist And Businesswoman Pam Quiñones And Her Big Fashion Moves
This power trendsetter is definitely one to look up to!
This March is Women's Month. To celebrate this, Metro.Style shares stories of fascinating women in the field of fashion who are trailblazers and game-changers in their own right. While it might still be a tricky time in fashion today, we celebrate the achievements of these women of style despite it all. Happy International Women's Month!
Stylist-turned-entrepreneur Pam Quiñones has long been lauded in the Philippine fashion industry as being at the forefront of the latest trends. For instance, in the early aughts she was among the first to usher into the mainstream a juxtaposition of masculine and feminine pieces that create ultra-sophisticated looks. Since then, her sleek, modern fashion sense has been highly sought after by everyone from A-listers, to magazines, to her tens of thousands of social media followers. But her influence doesn't extend to style alone.
As a businesswoman, Pam is not only the creative mastermind behind Qurator Studio—an institution in and of itself, impressively churning the nation's top stylists out of its years-long incubation program—but she's also consistently leading conversations and movements around social consciousness and sustainability in the fashion world.
At the onset of the Covid-19 pandemic, Pam helped launch an initiative called Fashion for Others, where industry players came together to raise funds for and dispatch PPE to frontliners. Simultaneously, she steadily grew her other business, Vestido, a "curated fashion rental" shop that offers clients access to stunning designer pieces, without the heavy carbon footprint.
"It's a great time to be in the fashion industry right now because we are experiencing a paradigm shift," says Pam when reflecting on her values. While she's passionate about garments and the process of styling, what drives her immense energy is the opportunity to innovate and come up with solutions that will impact necessary change.
As the world changes, "The fashion industry is forced to reassess business models and have a sustainability plan," Pam says. "While conscious consumption is the current byword, I feel that there needs to be more focus on conscious creation." And so, create she does. Whether it's outfits, companies, movements, or conversations, Pam feels a "need to create with purpose—a kind of purpose that doesn't only value the bottom line, but also the environment and society."
And the more she comes up with ideas and actions, the more motivated she is to push the industry forward. "Personally, I think this is what makes fashion exciting right now."
Scroll through the gallery below to see our favorite looks on Pam!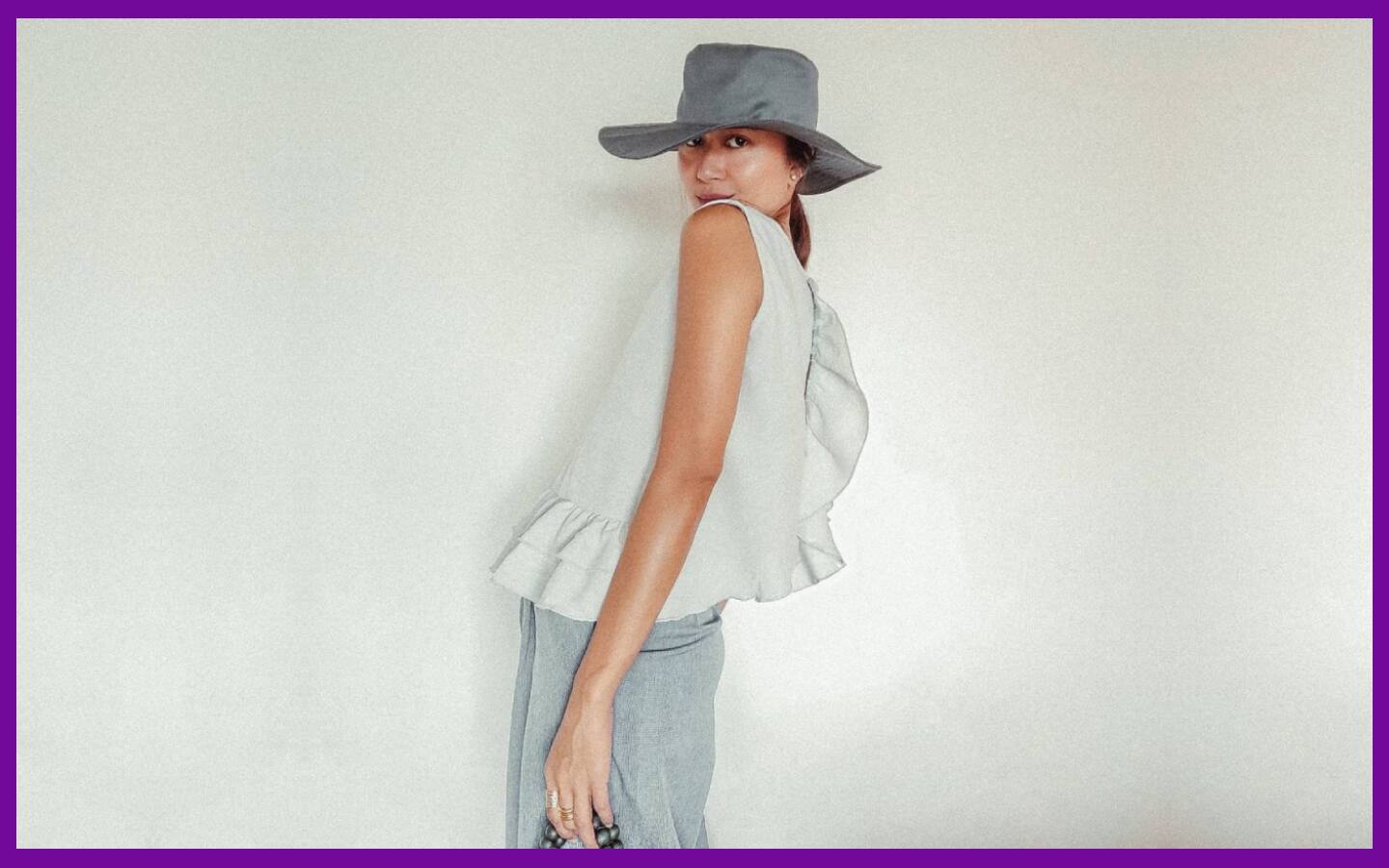 Pam Quiñones
Pam Quiñones