We Remember Former President Noynoy Aquino's Fashion Through His Designer JC Buendia
One of the late former President's designers talk about Noynoy's kindness, good humor, and fashion
Former Philippine President and the late Benigno "Noynoy" Aquino III's leadership was much like his fashion: Quiet, subtle, but it makes the point come across. His term wasn't filled with elaborate things yet his subdued decision making was always for the country's best interest. These are some of the things that made Noynoy the great leader that he was. We remember him not for his loudest moments but for when he was the most subtle yet with rippling changes. His fashion was complementary to that kind of leadership—never about the garment, never about him. With details like Philippine embroidery, local materials, and designer, even his sartorial choices were of the country. One of his well-loved Presidential designers JC Buendia looks back to the great man he was.
"I first met then Congressman Noy during Aquino family dinners at their house," the fashion designer remembers when he was often brought by the former President's sister Kris Aquino after the taping of the show The Buzz.
This meeting lead to ultimately dressing up Noynoy in his political career. During his senatorship, JC would make several of his barongs and suits. "He's very good humoured. You'll instantly feel at ease. I asked him if it's okay to make his pants slimmer and he said, "Okay lang, pero 'wag kagaya ng kay Boy Abunda ha." JC remembers these moments of humour and kindness that makes Noy more human, less a country's once leader.
If there was a look JC commemorates Noynoy, it was during his campaign period. "When he decided to run for the Presidency, I made him his "campaign uniform" short sleeves black polo with a yellow ribbon embroidered on the left chest," JC explains making maybe one of Noynoy's most iconic looks. "He re-ordered more of it and continued wearing them during and after his presidency."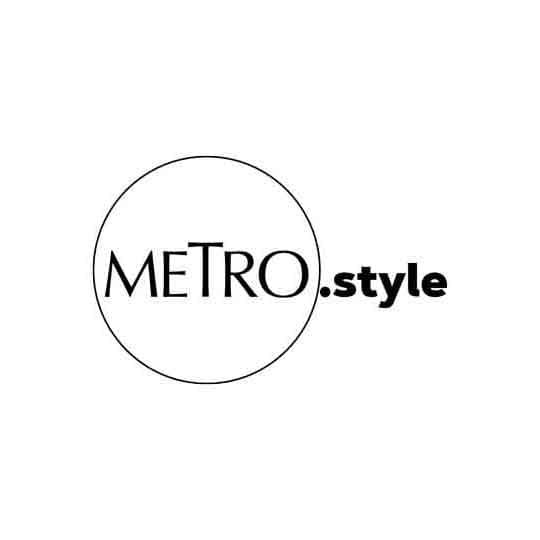 President Benigno Aquino III's 'Time' April 2010 Magazine cover in April 2010, wearing a JC Buendia piña barong with an embroidered map—rushed overnight! | TIME
JC recalls Noynoy always choosing the simplest designs, with the important of highlighting the yellow ribbon on his left chest. As we only look back to the leadership and the fashion that was, we only do so with fondness. Former President Noynoy Aquino's term will always for its quiet strength.
Photos courtesy of JC Buendia
Art by Raff Colmenar