Here's What You Need To Know About Heart Evangelista's Latest Jewelry Collaboration With Royal Gem
You'll want to own every single one of these precious pieces!
'The 'X' signifying a collaboration between two established brands, or a brand and a personality, has become a global 'go-to' marketing initiative for some years now; but rare are the times we examine the 'Why' and find it makes so much sense.'

When I first got the invite for the Royal Gem X Love Marie launch, my immediate thoughts strayed to wondering just how immersive this collaboration would be. We all know Love Marie Ongpauco-Escudero AKA Heart Evangelista has become a Filipina fashion maven; and that her artistic pursuits have 'travelled' into apparel, lipsticks, & handbags - but to what extent, and how, would this logical extension into jewelry be executed?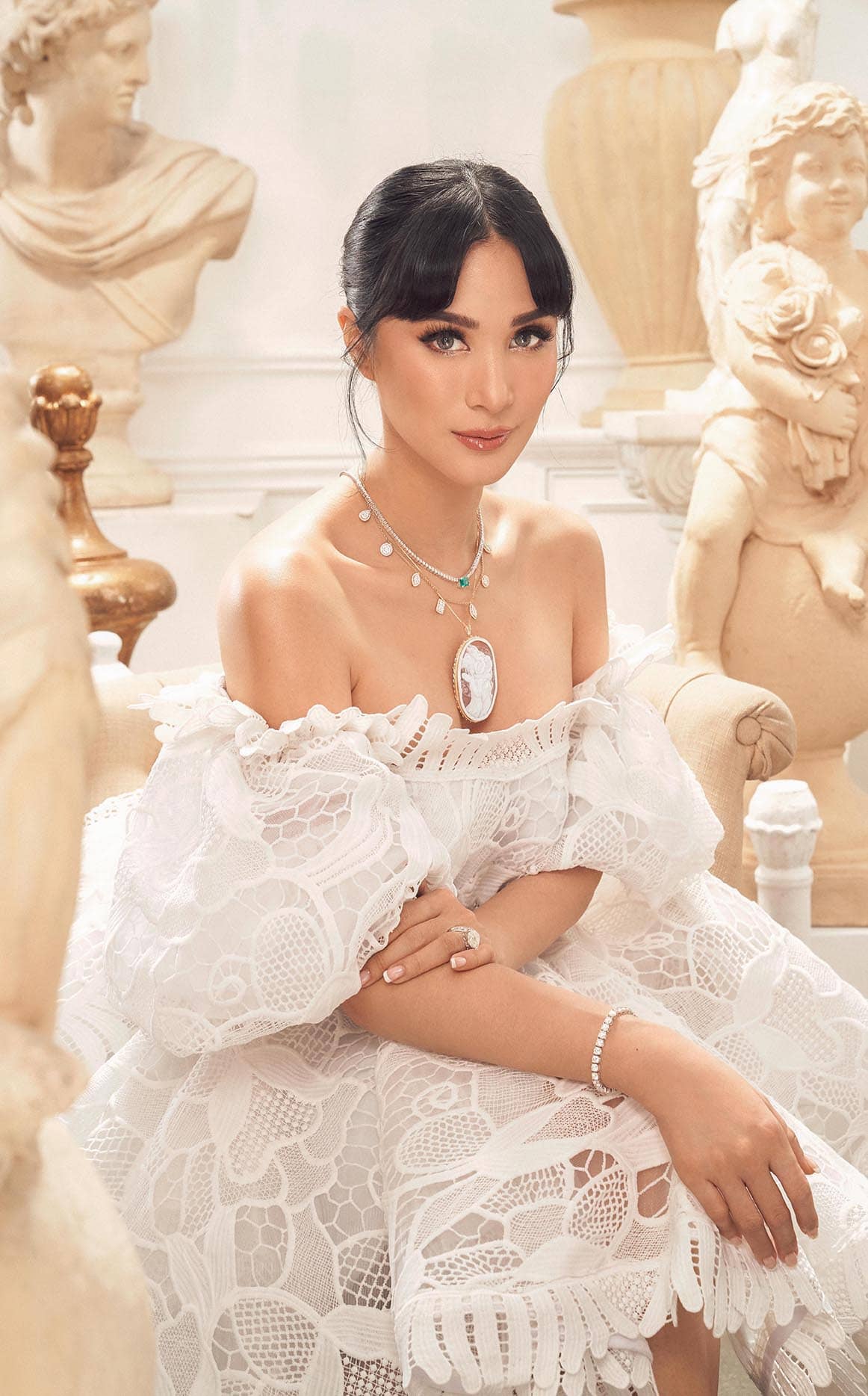 Too often, we've seen these 'X' collaborations between a brand and a personality turn out to be not much more than a stirring endorsement, dressed up to look like it's more. Or we'll find that the collaboration is really for a seasonal, one-time Limited Edition series, that is relegated to last week's news in no time at all. And that's why I was pleasantly surprised to find that the Royal Gem X Love Marie collaboration has something far more solid to stand on. As Love herself gushed, 'You all know how much I love jewelry', and yes, Heart, we see it in the collections!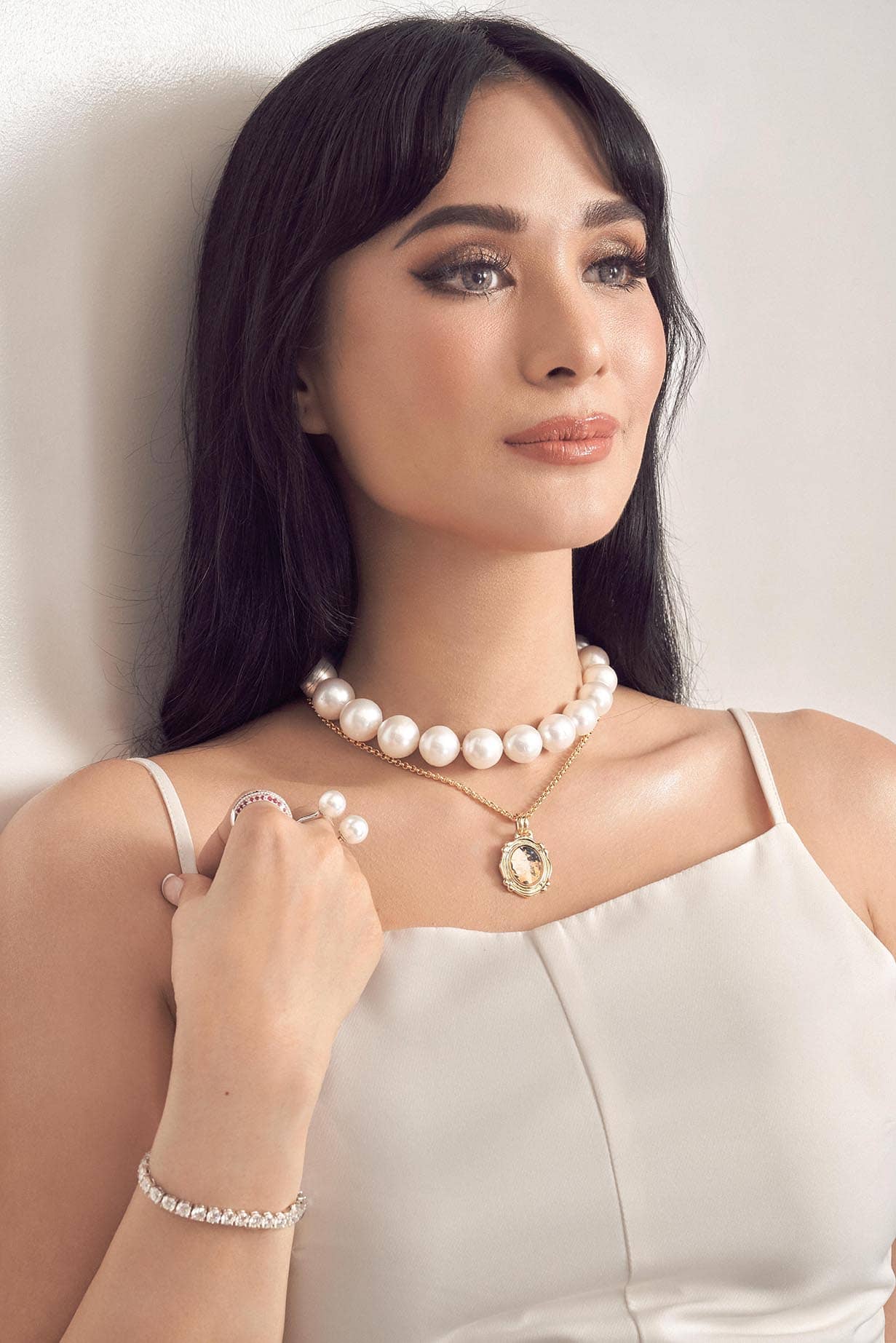 This is the second year that Love Marie has worked with Royal Gem; but thanks to Royal Gem General Manager Merrill Gaisano-Gothong having attended Love Marie's Art Exhibit opening in 2018, there is a fresh, inspired dimension to how the two parties have collaborated. Themed "The Modern Muse", the collaboration explores the facets of today's modern Filipina, through the artworks and paintings of Love Marie.
1 of 6
2 of 6
3 of 6
4 of 6
5 of 6
6 of 6
The Modern Muse collaboration is divided into two main selections—the Cameo, and the Italian Gold. The Cameo feature Love Marie's paintings on exquisitely hand carved Queen Helmet conch shell. They're extremely detailed, and Love Marie herself had a hand in selecting which elements of her paintings would be reproduced in miniature on these cameos. They approximate heirloom jewelry in a modern idiom, and they should be ready favorites for a wide clientele.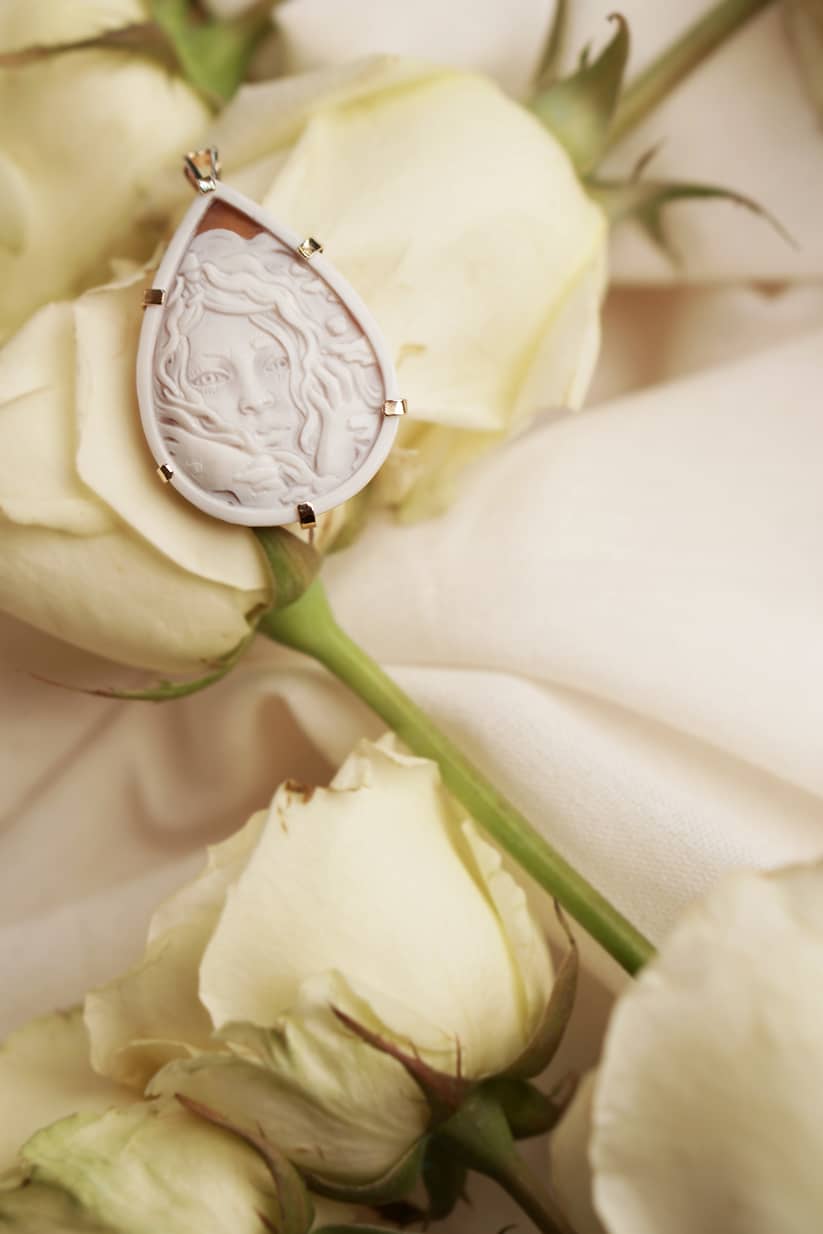 The Cameo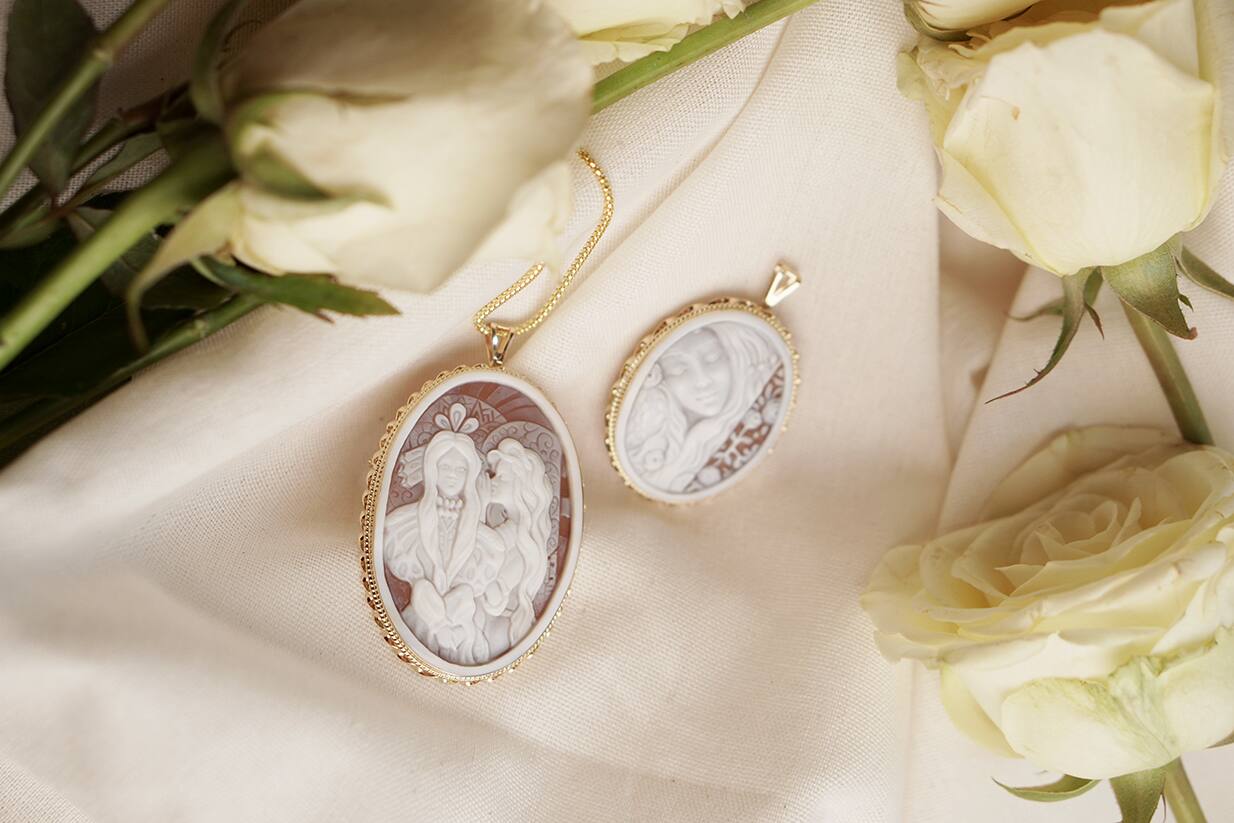 The Cameo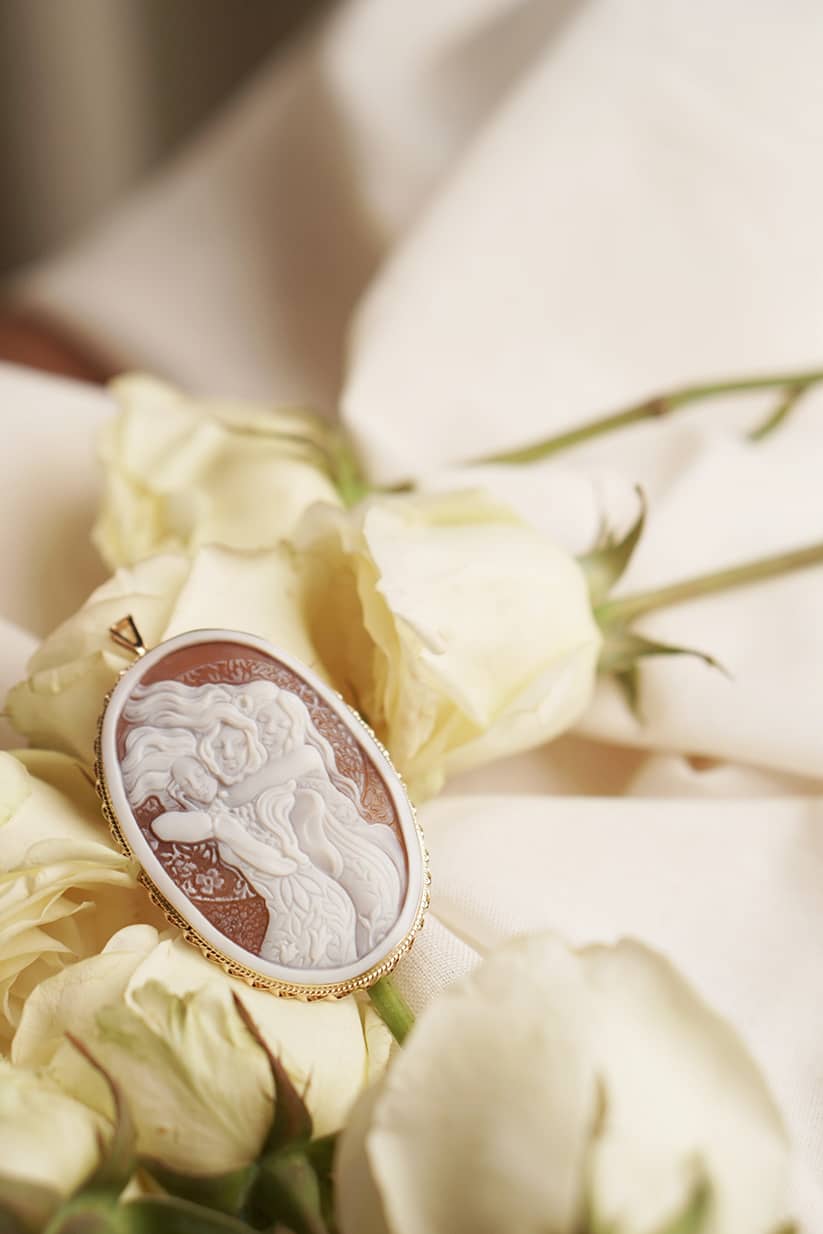 The Cameo
The Italian Gold are her artworks set on fine enamel jewelry and outlined with Italian Gold. The wonderful pendants that form part of this selection can be used in bracelets and necklaces, either as is, or layered together. They're versatile, and can be customized by the individual wearing them depending on her mood, or the occasion she's attending, or her own fancy.
1 of 15
2 of 15
3 of 15
4 of 15
5 of 15
6 of 15
7 of 15
8 of 15
9 of 15
10 of 15
11 of 15
12 of 15
13 of 15
14 of 15
15 of 15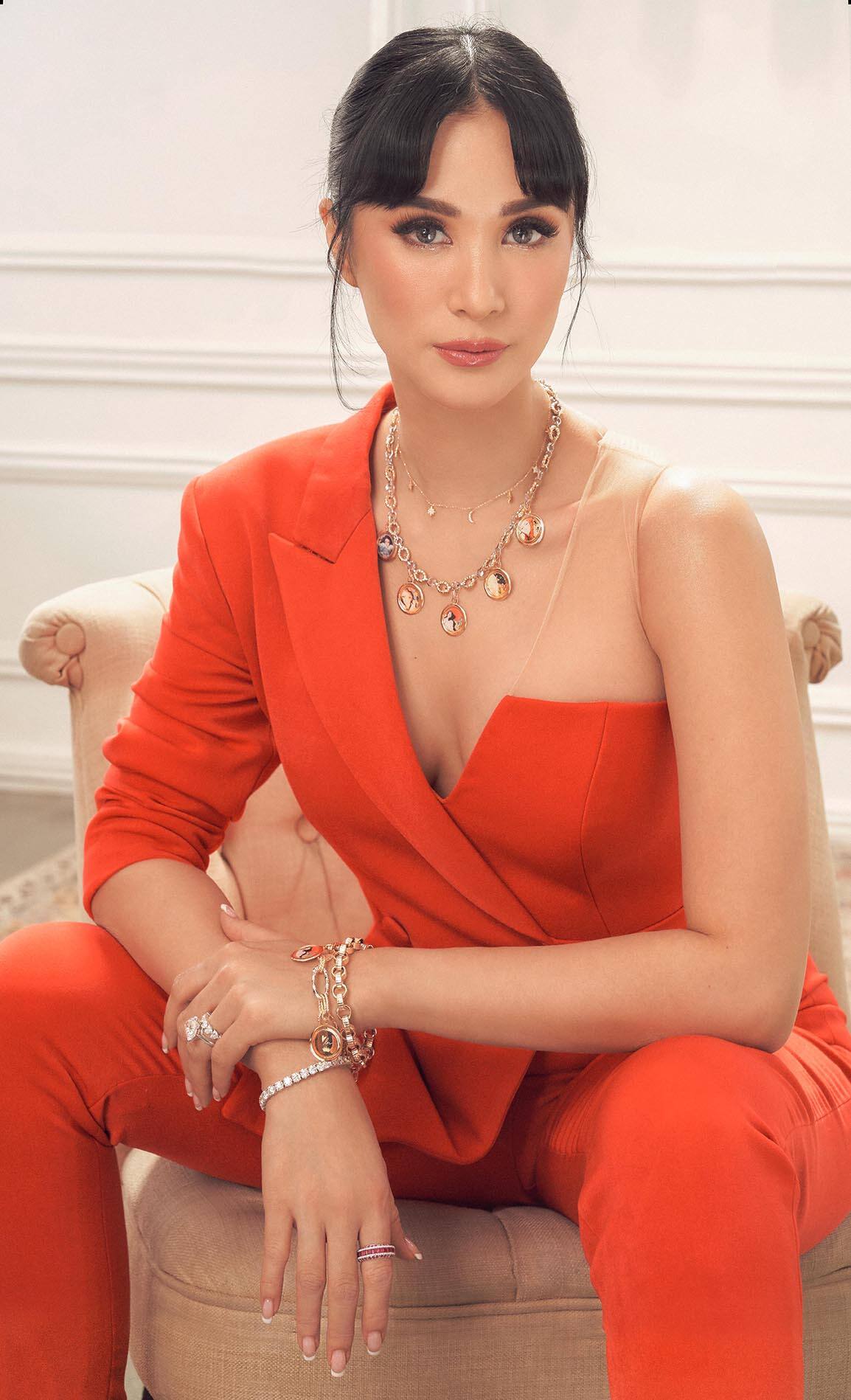 In truth, what this collaboration has achieved is turning jewelry into an art form, and offering the public to opportunity to collect Love Marie's paintings; but in a different medium - one that turns these jewelry pieces into collectibles of a different order. As Royal Gem likes to call it; it's 'Jewelry with a lot of (he)Art'.