This Is It! Simone Rocha x H&M Will Be Out Tomorrow And Here's What We're Getting
The romantic collection is set to be sold out by tomorrow!
Ahead of the launch of the H&M's biggest designer collaboration this year, we had a quick peek of the pieces from the all-new Simone Rocha x H&M collection. The showroom was turned into a romantic Simone Rocha world filled with pretty ruffled dressed, saccharine hues, pearls and ribbon—the stuff a modern-day little girl's dreams are made of. What's new in the collection is Simone Rocha's first foray into menswear and kidswear (and just a hint, there's Beauty in the mix too!). Altogether, the collection is set to have pieces for everyone and it would be such joy to have!
"I hope the items in this collection will be worn and treasured for years to come," says Simone. The full wardrobe for the family she has created for H&M are filled with ideas and inspirations that have shaped her and her brand the past 10 years.
The collection is filled with Simone Rocha signatures paired with H&M sensibilities of wearability and sustainability. Women get to enjoy tulle dresses in pretty pinks and classic blacks. Peppered in the collection are full puff-sleeved pieces in day dresses and classic trench coats bedazzled with pearl details and floral motifs.
The menswear debut prove to be just as strong as the ladies'. Wool suiting, Irish tartan blazer and pants, tulle shirt and tees are in the forefront. The childrenswear mimics the grown up's pieces by being cute miniaturized versions of them. Smock and frill dresses were made for the girls while cosy cardigans and knits are for the boys.
Get a chance to see to purchase the full collection tomorrow by appointment only or over at HM.com
Browse through the gallery below to see the pieces we're getting!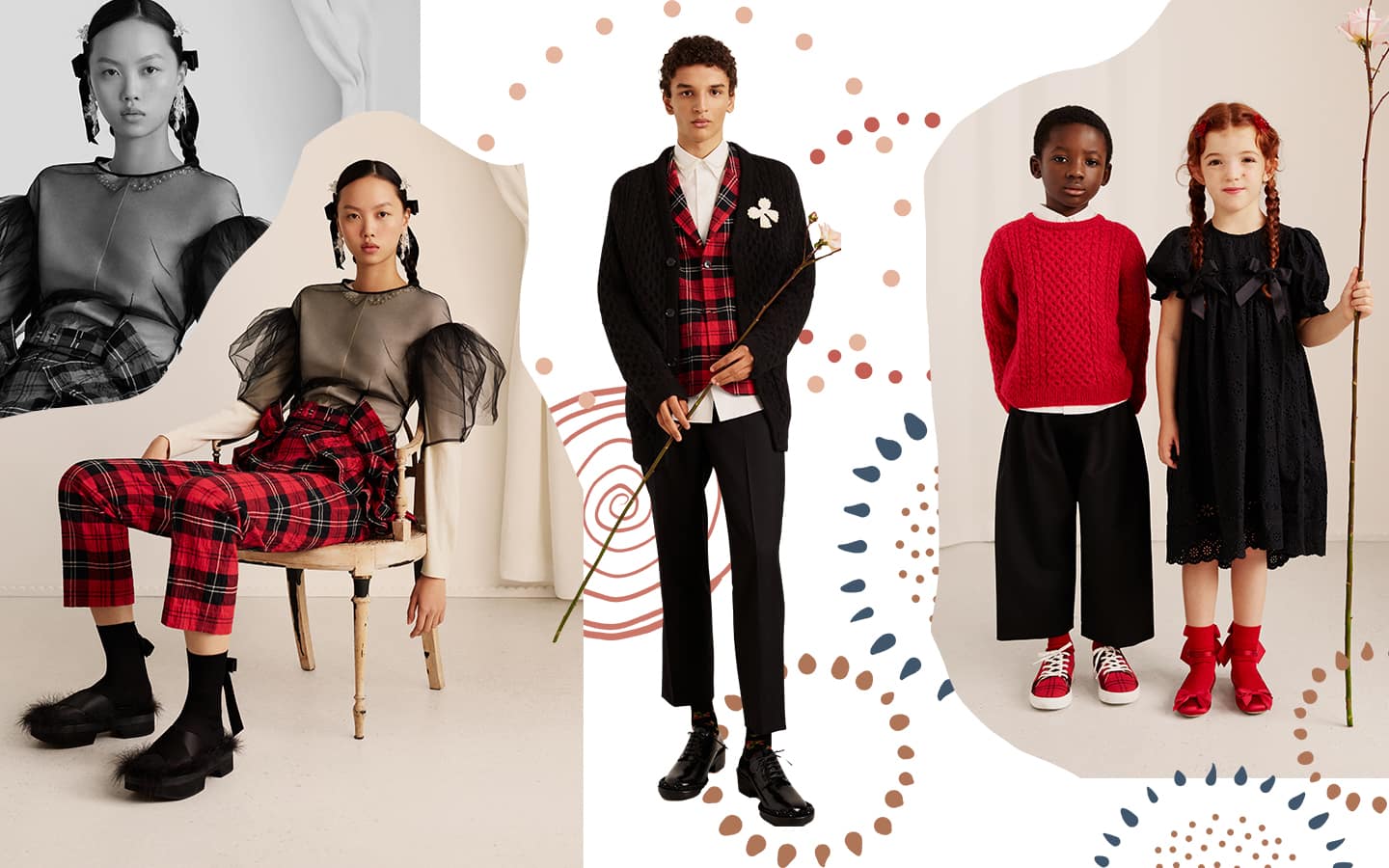 H&M x Simone Rocha
H&M x Simone Rocha
Photo from H&M Philippines
Art by Raff Colmenar