EXCLUSIVE: Song Hye-Kyo Tells Us How Fun It Is To Own The Fendi Peekaboo Bag
We talked to the the Hallyu queen herself!
Styled in Fendi's Fall/Winter 2021 collection, actress and K-drama phenomenon Song Hye-kyo was captured by videographer and photographer Jung Wook-mook for the #FendiPeekaboo campaign.
In this Metro exclusive, Hye-kyo shares what the iconic Peekaboo bag means to her and how important it is for her to work with Fendi, a women-led Italian heritage brand. Earlier this year, Hye-kyo was appointed by Fendi as their first-ever Korean global ambassador. Ever since then she has been photographed alongside the B-cut bag, the Fendi First bag, and a couple of off-the-runway looks from the brand's S/S and F/W collections.
Starring alongside Hye-kyo in this light and warm campaign is the Fendi Peekaboo bag. First released to the public in 2008, the accordion-form shape opens to a deep smile featuring inside pockets which can be customized with smooth leather, precious skins like sheepskin and natural python, or personalized with one's initials.
"I usually enjoy simple and classic styles for my daily looks, and Peekaboo is always the perfect match! When the bag opens, there's something unexpectedly special about the inside. It's a bag with wit," Hye-kyo adds "My close friends also often say that I am humorous, which is probably not something people would expect from me, it is an inner side of me which you have to find out, like the Peekaboo!"
At the gallery down below, read more about our interview with the Hallyu queen herself.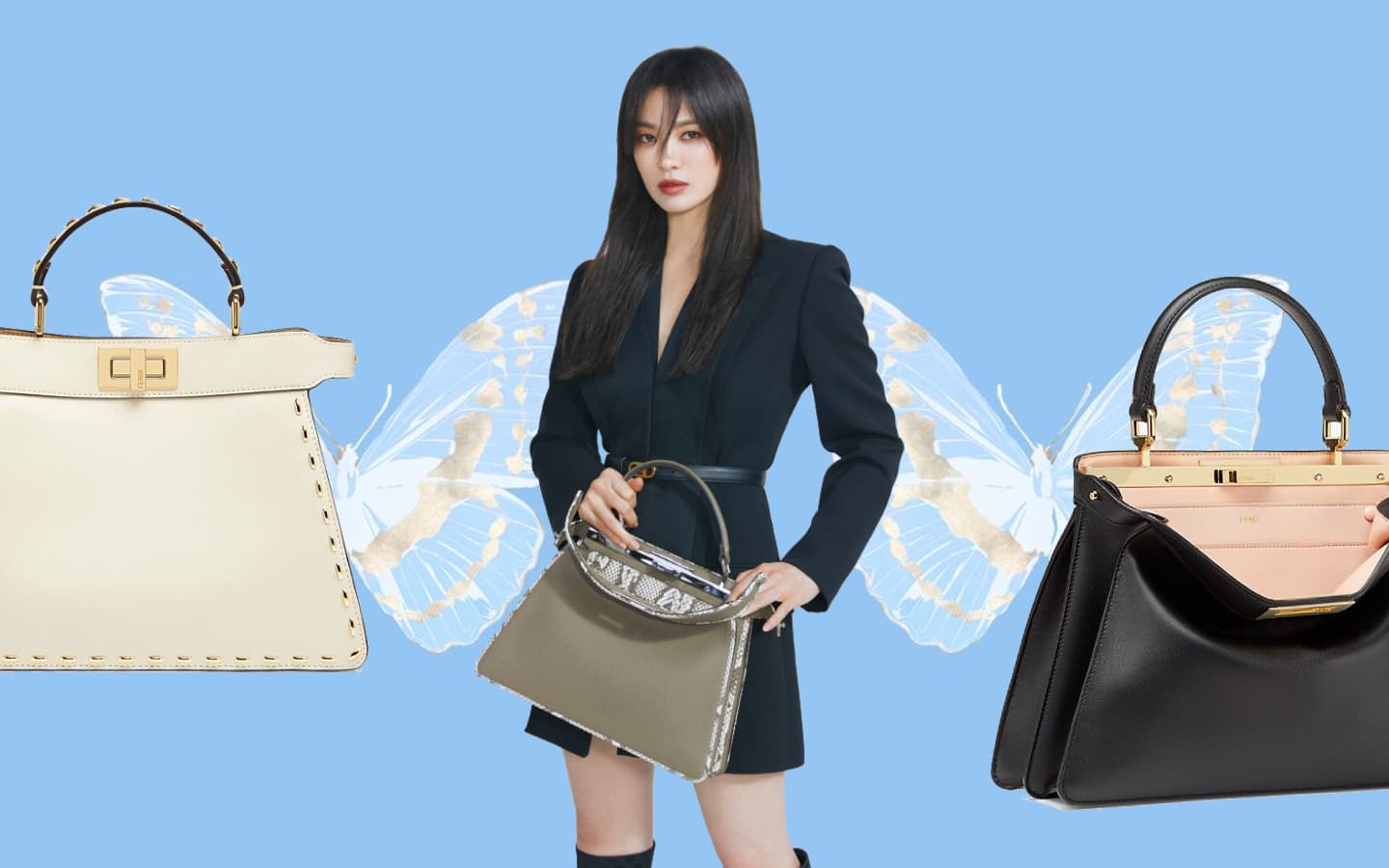 Song Hye-kyo
Song Hye-kyo