So Stunning! Song Hye-kyo For Vogue Korea's September Issue Is A Real Vision
She teases her next fashion-centric role, too!
We can't help but be all over Song Hye-kyo's newest Vogue Korea September issue cover. Set at 5:25am at a rooftop sunrise in Gangnam, Seoul, the cover shot with a blurb 'New Beginnings' is indicative of what's yet to come for the actress.
The September issue of Vogue all around the globe are aligned with a common theme: the sunrise. Vogue UK had actress Gemma Chan pose at sunrise on the Thames River in London while American Vogue had top models pose gleefully in the Vogue office with a laptop that has the sunrise on display. Now we have South Korea's take with Hye-Kayo in Seoul. This is central that as the world is slowly starting to open up, it depicts a new day for us all.
Hye-kyo couldn't have been a more perfect cover girl for the issue. Clad in the best Fall collections—minimal yet striking, soft but commanding—Hye-Kyo proved that in this new chapter of the world, less is definitely more. Our favourites has got to be the minimal makeup and the soft bun. She was almost too natural we had a second look to be sure it was her. But the look was flawless.
In the cover story she talks about her next drama Now We Are Breaking Up. It's something exciting for the fans as she plays Ha Young-eun, a manager of the design team at a fashion brand. It's been a while since we've seen her on full fashion mode in a drama. While she says that the looks in the drama will be minimal, they will definitely be strong looks, too.
Song Hye-kyo's new beginning is definitely about portraying new emotions in the dramas she will star in soon. It might have been the familiar romance plot but she is one to set a new standard on the characters she plays. That's her promise.
See all of the looks in her Vogue Korea September 2021 issue!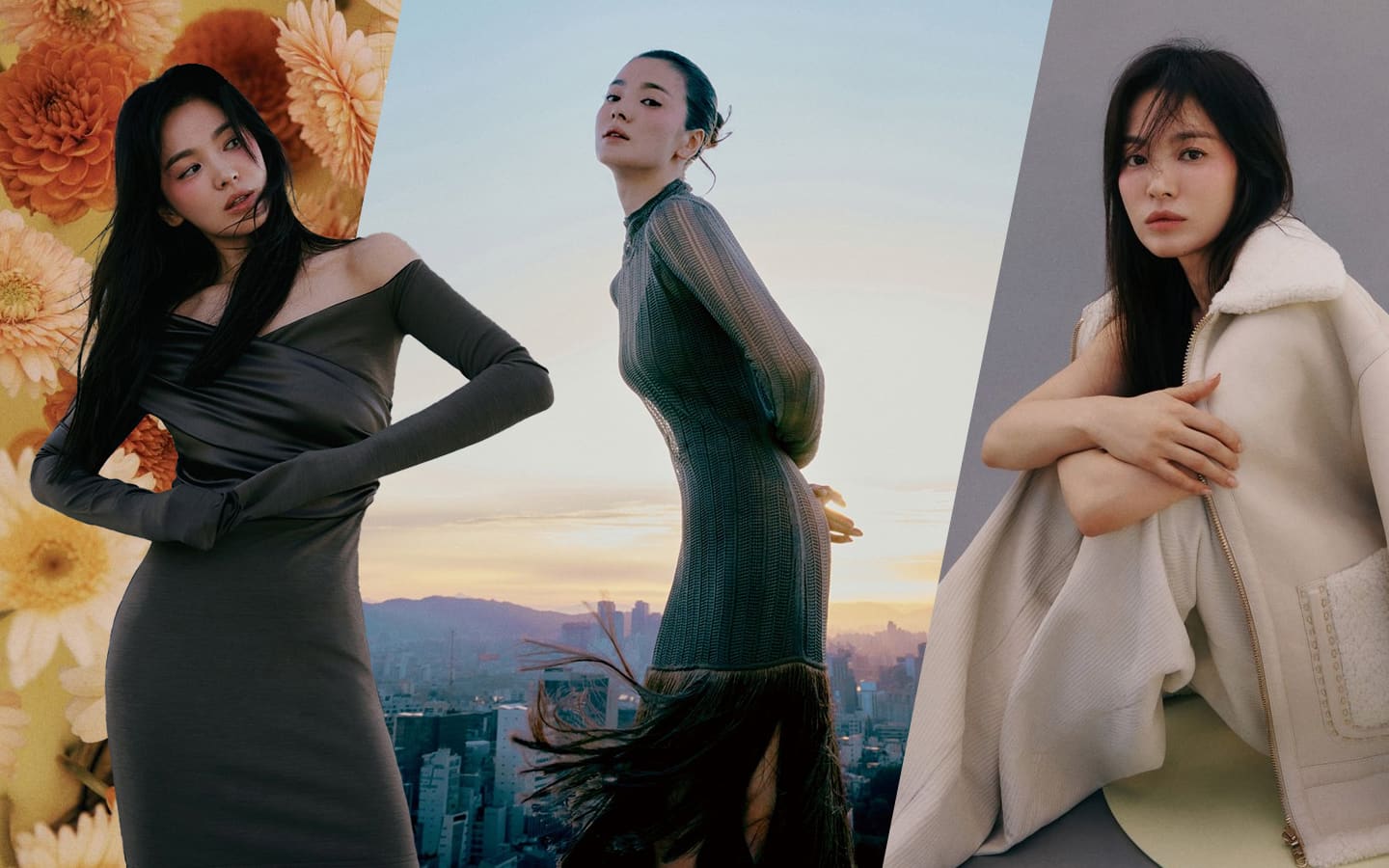 Song Kye-kyo 'Vogue' Korea September
Song Kye-kyo 'Vogue' Korea September
Photos from Vogue Korea
Art by Raff Colmenar