The Most Handsome Korean Actors In Their 30s—With The Best Fashion!
Say hello to the fashion and drama hall of famers of this decade!
What do 30-something South Korean actors have in common? With talent, good looks, and their style combined, these Hallyu stars not only make up the K-drama industry's hall of fame but they also have the attention of fashion fans from all over the world. There is no doubt that we all have witnessed these actors laugh, cry, and fall in love in most of the hit-making series and films over the past one or two decades. Familiar faces such as Lee Min-ho, Hyun Bin, Park Seo-joon, and Song Joong-ki are just a few of our favorite industry greats and they have all proven that your 30s are the most exciting years of your life.
Apart from their award-winning performances, we think that the recognition they receive from a number of international fashion magazines and luxury brands are also note-worthy. Prada, Chanel, Louis Vuitton, and Burberry have taken some of these stars under their wing to represent their brands in South Korea! These actors have not only appeared on TV or in your mobile screens but most of them have been seated in the front rows of the most sought-after fashion shows in New York, Paris, Milan, and London. We know that some of them choose to not toot their own horns but fashion enthusiasts would know how big of a deal this is!
Just take a look at the gallery down below and see the industry greats we've been raving about. We give you 13 South Korean actors in their early, mid, and late 30s! If you're game to see more, make sure to check out the female version of this article to give you your much-needed dose of style inspiration.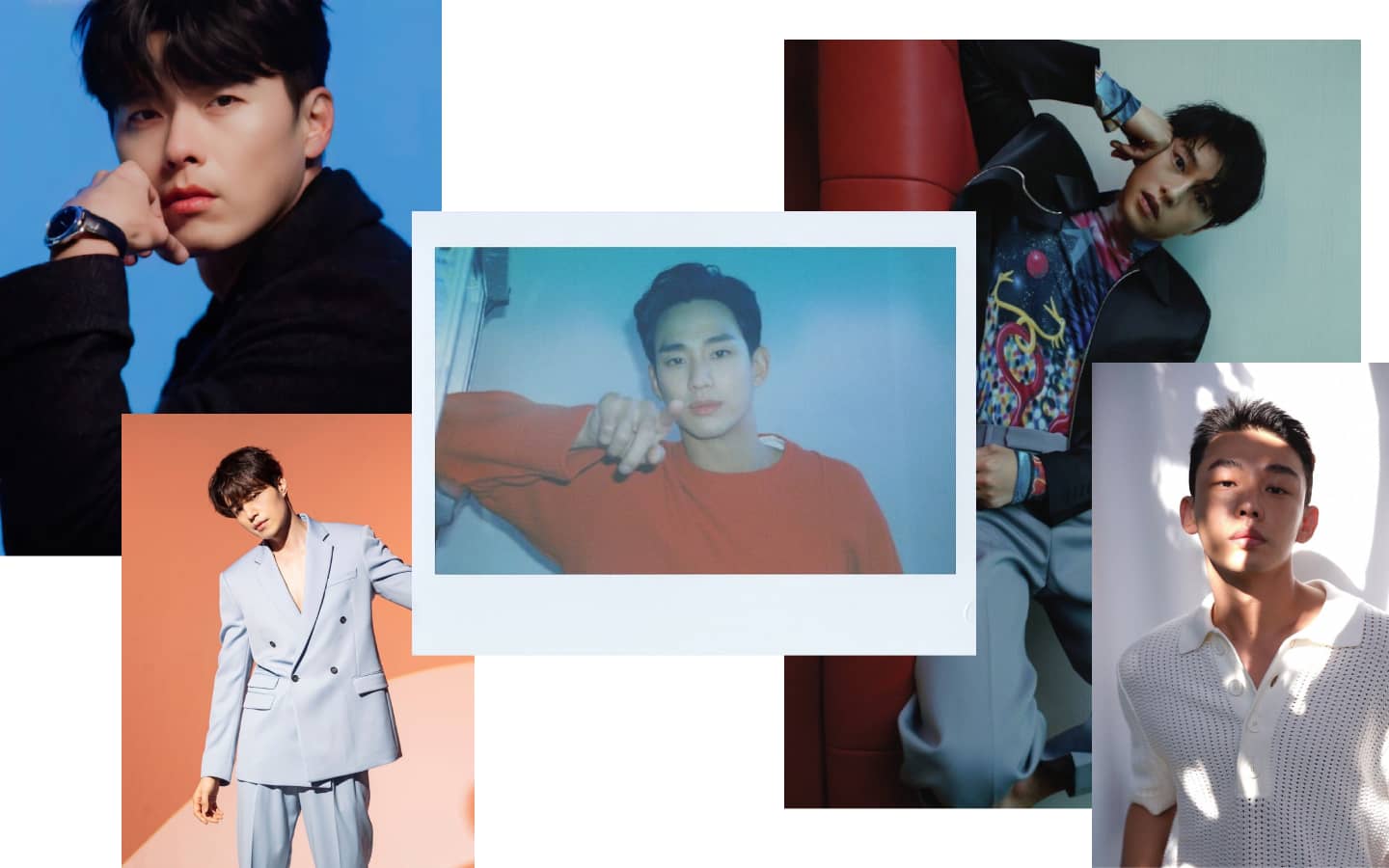 K-Drama Actors Over 30
SWIPE LEFT OR RIGHT
TO NAVIGATE BETWEEN PAGES
Lee Jong-suk (31)
Photo Credit: Photo from @jongsuk0206
Photo Credit: Photo from @jongsuk0206
Photo Credit: Photo from Elle Korea
Kim Woo-bin (31)
Photo Credit: Photo from @___kimwoobin
Photo Credit: Photo from @___kimwoobin
Photo Credit: Photo from T Singapore
Park Seo-joon (32)
Photo Credit: Photo from @bn_sj2013
Photo Credit: Photo from @bn_sj2013
Photo Credit: Photo from Elle Korea
Kim Soo-hyun (33)
Photo Credit: Photo from @soohyun_k216
Photo Credit: Photo from @soohyun_k216
Photo Credit: Photo from @soohyun_k216
Ji Chang-wook (33)
Photo Credit: Photo from @jichangwook
Photo Credit: Photo from @jichangwook
Photo Credit: Photo from Elle Korea
Lee Min-ho (33)
Photo Credit: Photo from @actorleeminho
Photo Credit: Photo from @actorleeminho
Photo Credit: Photo from Louis Vuitton
Lee Seung-gi (34)
Photo Credit: Photo from @leeseunggi.official
Photo Credit: Photo from @leeseunggi.official
Photo Credit: Photo from @leeseunggi.official
Yoo Ah-in (34)
Photo Credit: Photo from @hongsick
Photo Credit: Photo from @hongsick
Photo Credit: Photo from Bazaar China
Kim Seon-ho (35)
Photo Credit: Photo from @seonho__kim
Photo Credit: Photo from @seonho__kim
Photo Credit: Photo from @seonho__kim
Song Joong-ki (35)
Photo Credit: Photo from @hi_songjoongki
Photo Credit: Photo from GQ Korea
Photo Credit: Photo from GQ Korea
Lee Joon-gi (39)
Photo Credit: Photo from @actor_jg
Photo Credit: Photo from @actor_jg
Photo Credit: Photo from @actor_jg
Lee Dong-wook (39)
Photo Credit: Photo from @leedongwook_official
Photo Credit: Photo from @leedongwook_official
Photo Credit: Photo from @leedongwook_official
Hyun Bin (39)
Photo Credit: Photo from Omega
Photo Credit: Photo from @hyunbin_actor
Photo Credit: Photo from GQ Korea