32 Stunning Modern-Day Ternos That Revolutionized Formal-Wear
This Independence Day, have a look back at the best 'ternos' worn by your fave celebs, politicians, and personalities in recent years.
This year's Independence Day celebrations is the one that generations will be looking back at in the years to come. No fancy events, no big "looking forward to the long weekend" holidays, no big parades or parties. But more than ever, we are celebrating this Independence Day as a resilient Filipino people, ready to overcome any pandemic that dares to break our spirit.
So while we might not yet be donning anything fancy for the next weeks (or even months!) as we stay home because of Covid-19, we have decided to look back and celebrate the resurgence of Filipiniana and the beautiful terno in the past months. It is indeed a revolutionary time for Philippine fashion, as we bring back to the mainstream scene the demand for our national costume—albeit with a modern twist.
As Filipino values and culture evolve, our national costume follows suit. The Filipiniana is not meant to die and remain in our past, only to be worn and remembered during Buwan ng Wika celebrations in school—the traditional-wear should stay embedded in our lives, perhaps in a different and more modern iterations.
Last year, we have seen celebrities and fashion designers capture the red carpet and the runway with their masterful reinterpretations of the Filipino terno—a classic silhouette that has captured the Filipina beauty and strength throughout the years. This Independence Day, let's spend a moment honoring the karilagan at karikitan of the Filipino culture and the Filipina through these stunning modern Filipiniana ensembles—a true cultural beauty.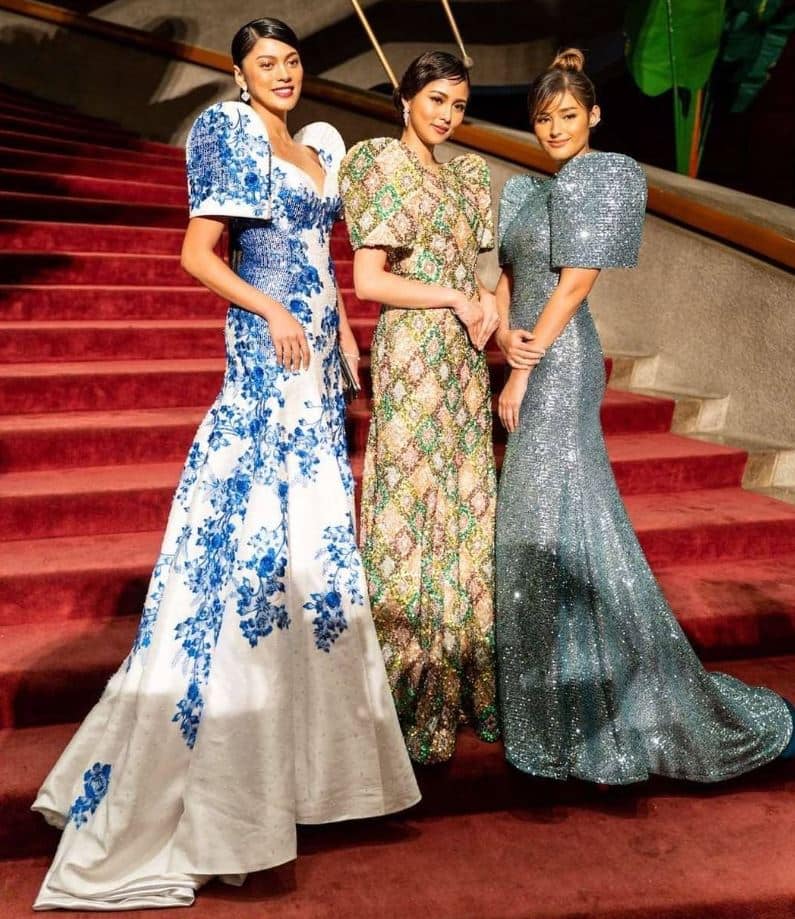 Photo Gallery
Photo Gallery