Style Evolution: Heart Evangelista On How She Decides What To Wear Every Day
Our Metro Most Stylish cover girl has one secret to knowing this!
Heart Evangelista may just be the biggest fashion icon of our local scene today—and yes, we are not exaggerating on this. From retail brands to designers and luxury brands, only Heart can tap into each one and make them all feel like her own. She has this Midas touch in clothes and in fashion, everything she touches ultimately turns into chic. But this kind of influence didn't happen just overnight. For Heart, her style evolution from her teenage years in the limelight to now is something she's proud of having documented by Metro.
We've witnessed Heart in her so-called girly girl days—feminine, playful, restrained. "Before I would just focus on one thing, but now I kind of mixed me," she shares. "I like classic stuff but still have a quirky bag or playful shoes," she continues sharing that she'll never let go of that little girl in her. It makes sense them that even if she's in the most audacious of silhouettes or most couture of pieces, it just flows on her easily—it's like she's still playing dress up from when she was little.
In was years and years of experimenting that ultimately brought her to day: a fashion force, and everyone's ultimate dream muse. Along the way she shares her mastery of wearing something that you're comfortable wearing and feel beautiful in, her tried-and-tested method on how to eventually evolve your style as you go along through life.
We've followed her through Paris, New York, Milan, and even right here in Manila, but her sage style advice is far from wordiness, it's grounding yourself to the very essence of what makes you feel more you: wear whatever makes you feel pretty that day. "[My style] doesn't necessarily go with the times, or what's on trend, or what everyone is wearing in Fashion Week," Heart makes her point. "It's what I love to wear on that day." Imagine having to do this every single day of your life? It's so simple: You'll feel and be chic every day.
Click through our gallery below to see more of Heart Evangelista's style evolution and watch the full video interview in our YouTube link below.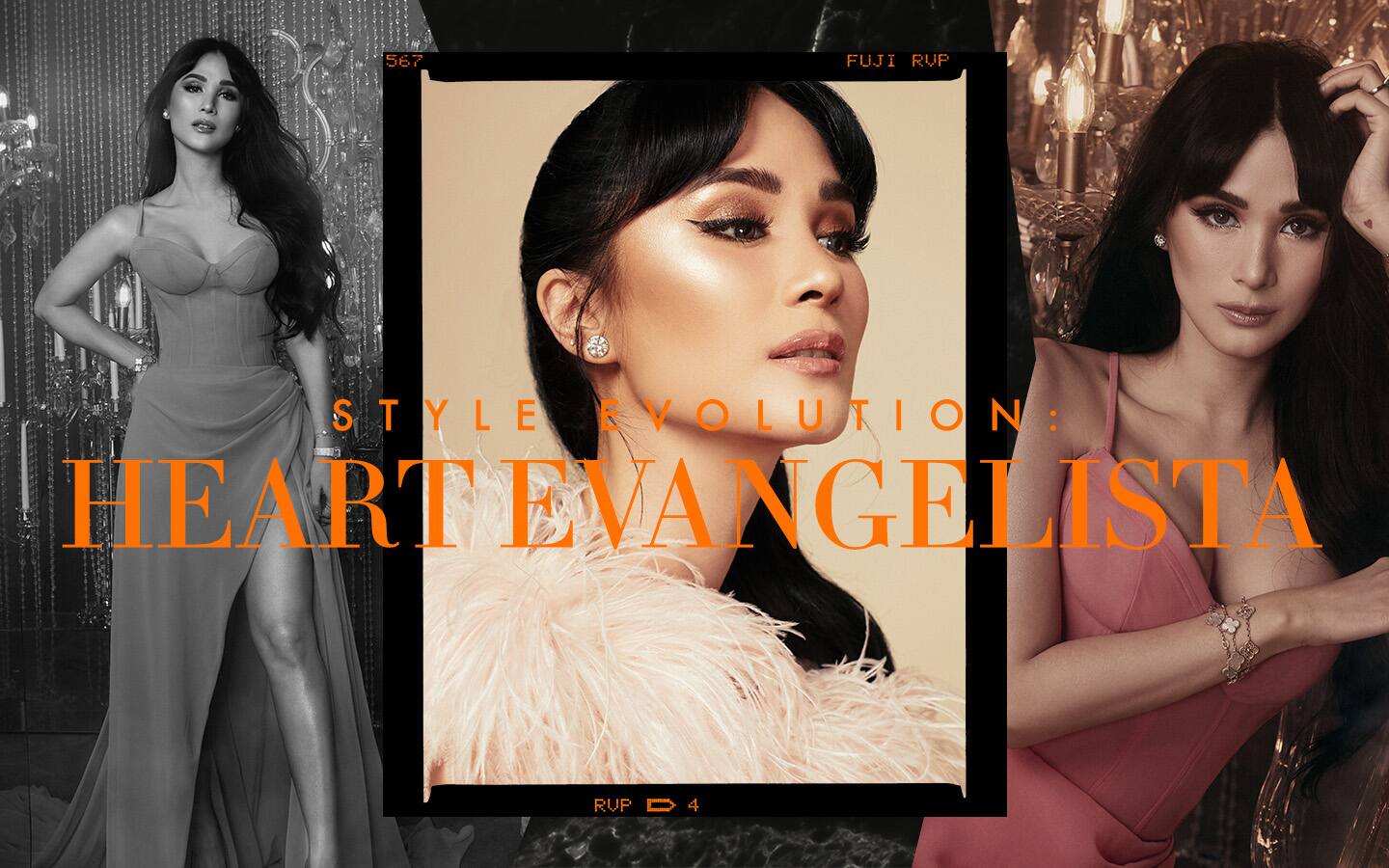 Style Evolution: Heart Evangelista
Style Evolution: Heart Evangelista
Video Produced by Joan Ko
Video Editing by Berwin Coroza
Motion Editing by Brie Cardenas
Banner by Raff Colmenar