Metro's 'Style Me Now' Winner: Gabby Suzara Decodes Her Sense Of Style With A Twist!
This beaming multi-hyphenate can show you how to feel confident in outfits that pop.
The more Gabby Suzara talked, the more we listened! This 25-year-old can proudly banner her personality and sense of style through powerful outfits with a twist. As a singer and songwriter, TikToker, Kumu streamer, and a Marketing Communications Officer of the standout local beauty brand Vice Cosmetics, we're all eyes and ears on what she has to say. How does she do it? Gabby believes that being aware of your own sense of style and feeling confident in your own skin helps.
"I think that confidence is empowering and it can drastically improve how you present yourself to the world," says Gabby. In a world full of fashion icons and inspirations, Gabby thinks that everyone should learn how to trust their gut and wear whatever they like whenever they like whether its on trend or it isn't. With that being said, we firmly believe that her sense of style is a representation of this idea.
Almost always in basic outfits with a twist, she could be wearing a basic tank top but in a bright neon color or an asymmetrical dress in a muted neutral color. Gabby loves to play and refine her outfits with silhouettes, patterns, and colors. "Having the right mix of classic and statement pieces in my wardrobe means that I can never run out of outfit combinations," says Gabby. She believes that the smartest way to make use of everything in your wardrobe is to pick out pieces that are not necessarily trend-based and that will last in the long run.
Like her ultimate style icon Bella Hadid, her current top three must-haves revolve around her favorite bright pink corset, a high waisted medium-washed pair of jeans, and a pair of chunky white sneakers. "Corsets are so easy to dress up and down. I would usually wear them with a pair of wide leg jeans to make sure I keep that balance between having on a piece that is body-hugging and one that is a bit more loose. Like corsets, I love styling my high waisted pair of jeans for casual and smart casual days. To dress them up, I would opt for a neon pink blazer and trade my pair of sneakers with heels to make it look more professional," says Gabby.
When it comes to obsessing over a pair of white chunky sneakers that you can wear with just about everything, Gabby shares the same sentiments with her own favorite pair. Hers can make her look 2 to 3 inches tall and it never fails to make her feel like a Bratz doll every single time! She would usually pair her favorite pair with a satin mid-length skirt, a dainty dress, or a pair of sweats during her downtime.
With her must-haves and fool-proof looks all set, Gabby would like to venture out on wearing more and investing on fine jewelry this year. When it comes to fine jewelry that will last you a life time, we think that investing on a pair of diamond stud earrings or a white gold timepiece will definitely do you favors! "I'd also love to explore on bags I can elevate my outfits with since I haven't really explored that part of my style as much as I'd like to and most of all, I would like to support more local brands this year," says Gabby.
Speaking of local brands and designers that tickle her fancy, Gabby has previously worn a piece from Yong Davalos' Fall/Winter 2019 collection entitled Wednesday on one of the events she attended. The pink hued grid dress perfectly suited Gabby's bubbly personality and it truly embodied her love for basics with a twist.
Check out the gallery down below as we show you Gabby's top 10 most head-turning fashion moments!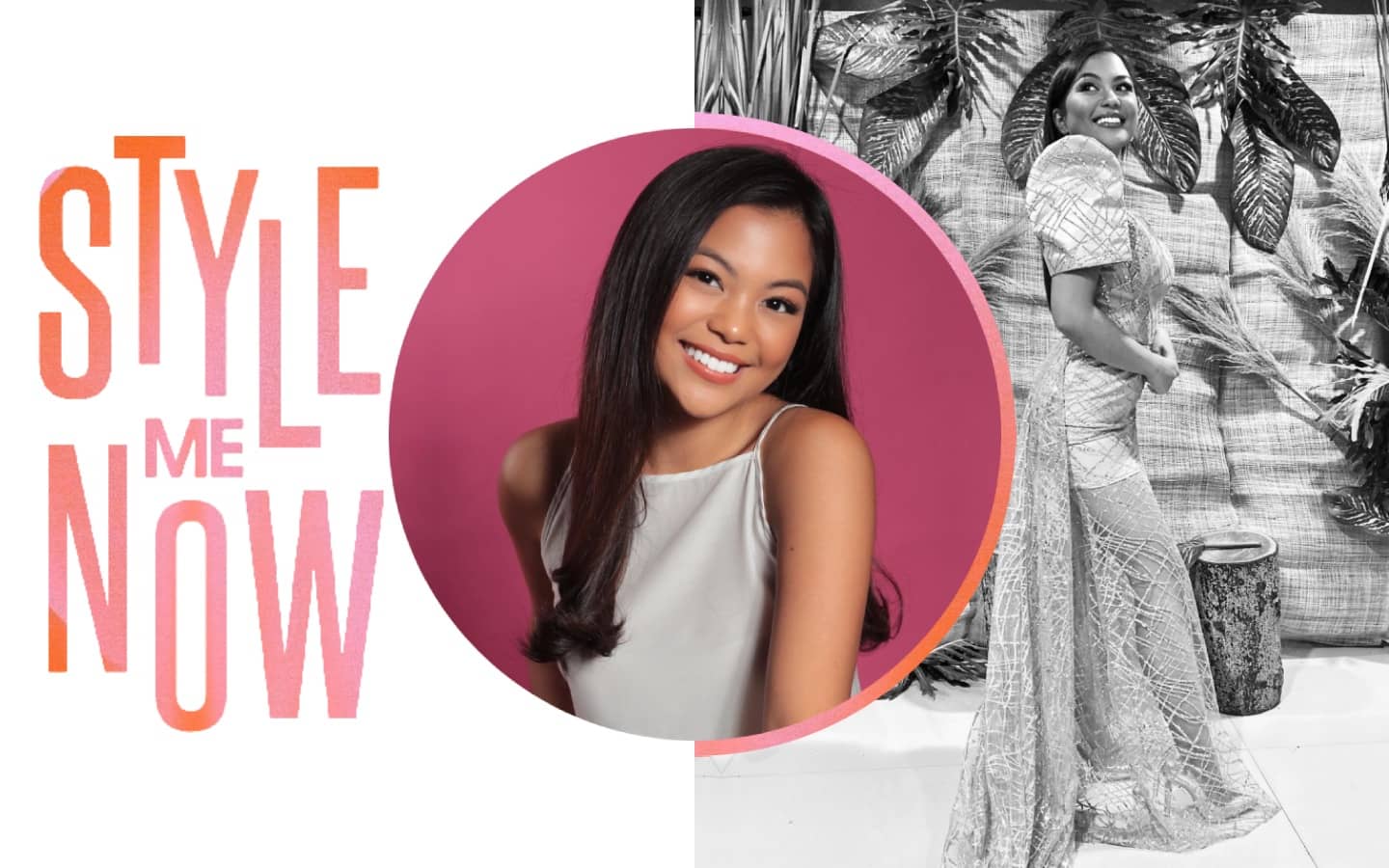 Style Me Now: Gabby Suzara
Style Me Now: Gabby Suzara
Photo Courtesy of @gabbysuzara
Stay tuned every Thursday at 9:00PM on Kumu to catch episodes of Style Me Now. Interact with Metro.Style's Fashion Editor Randz Manucom and the most in-demand creatives in the local fashion industry as they decode your style icon's best dressed moments. We're giving away style tips and virtual gifts to two lucky fashion girls every episode and who knows, you might bag a fashion feature from us too!