Metro's 'Style Me Now' Winner: Jomer Arañas Shows Us How To Pull Off Statement Looks So Easily
We're styling our light coats, jackets, and blazers differently like Jomer!
Since we're already expecting colder days ahead, it's only fitting to revisit the far sections of our closets where we can find our windbreakers, thick-lined jackets, blazers, and other cold weather-specific pieces Don't fret because there's no need to dispose them in exchange for trendier pieces. Take this as a sign to explore the concept of rewearing! We're styling our outerwear pieces differently with the guidance of Metro's third Style Me Now winner Jomer Arañas.
When it comes to layering and maximizing your statement pieces, its important to first build the base of your look with your favorites before you explore on adding more clothing or accessories into your look. Jomer swears by his three style essentials to solidify his outfit for the day: "a pair of black jeans, coat/blazer, and a pair of white trainers would definitely be my go-to."
He's also fond of classic, comfortable, and casual fashion pieces but just like his style icon, he has a heart for trying out extraordinary prints and hues for fun. Deeply inspired by Asia's hailed Soul Supreme, Jomer is in awe of Filipina singer and rapper KZ Tandingan's distinct sense of style. "I've seen her wear big blazers, oversized shirts, platform boots, and statement jewelry, despite being petite, it always looks hip and stylish on her," says Jomer.
"One of my style goals is to experiment more with colors and prints as I'd always go for solid- colored shirts and jackets. I would also like to dive into the Harajuku way of styling, a Japanese sub-style of dressing up beyond the norm, something unusual, and definitely over the top," says Jomer. Check out the gallery down below to see how he slowly incorporates harajuku into his wardrobe and how he explores on printed statement outerwear pieces for his everyday looks during quarantine!
Stay tuned every Thursday at 9:00PM on Kumu to catch episodes of Metro.Style's Style Me Now. Interact with Metro.Style's Fashion Editor Randz Manucom and the most in-demand fashion/celebrity stylists in the local fashion industry as they decode your style icon's best dressed moments, as hosted by Hershey Neri. We're giving away style tips and prizes to two lucky fashion enthusiasts every episode and who knows, you might bag a fashion feature from us too!
Follow more of Jomer and his fashion on his Instagram account.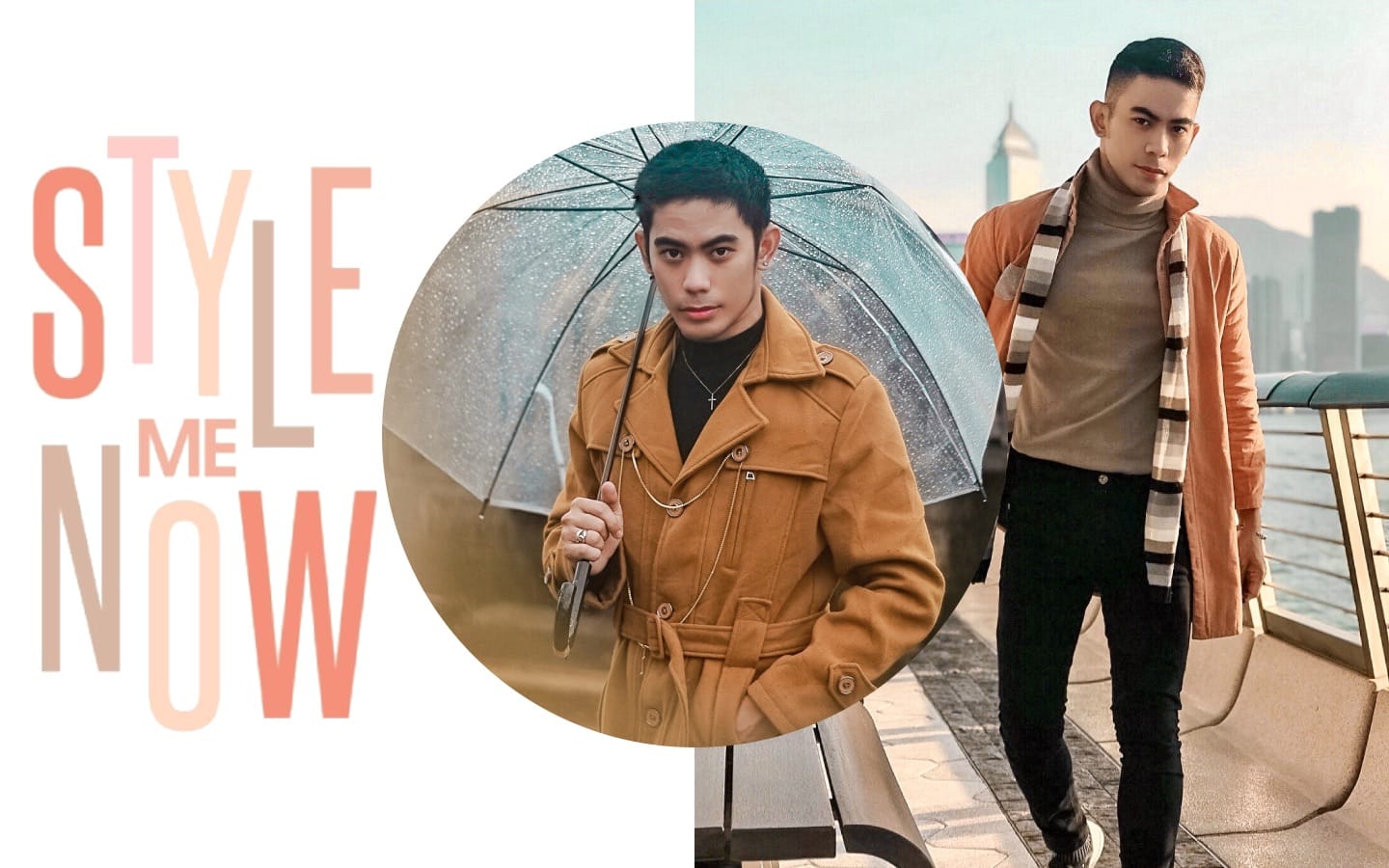 Style Me Now: Jomer Arañas
Style Me Now: Jomer Arañas