The Ultimate List Of Sustainable Fashion Brands
Transition into ethical consumption by supporting these Philippine brands.
Sustainable fashion is in, and it's here to stay! If you're looking for local brands that sell beautifully made clothing and accessories while being eco-friendly, these are the brands for you.
But how can we tell if a brand is actually sustainable? Many brands make the mistake of claiming to be fully sustainable, when in fact they lack certain requirements needed. True sustainability encompasses not only the environment, but also includes the economy and our society. It's not just the product, too but it includes the processes leading to that end product.
The brands we have listed down below stay true to their vision of paving the way towards sustainable fashion by being transparent about their actions towards both ethical environmental and work practices. These various local brands have mindfully created clothing and accessory pieces perfect for every Filipino and to those with access to them. Whether you're looking for summer basics, or more elevated pieces that showcase Philippine culture, these brands have got the products for you.
With the help of the UP Association of Clothing Technology Students we were able to list down some of the incredible local brands that promote ethical buying. We'll be constantly updating this gallery as we get to know more brands.
Take a look at the gallery below to see if any of these ethical Philippine brands catch your eye!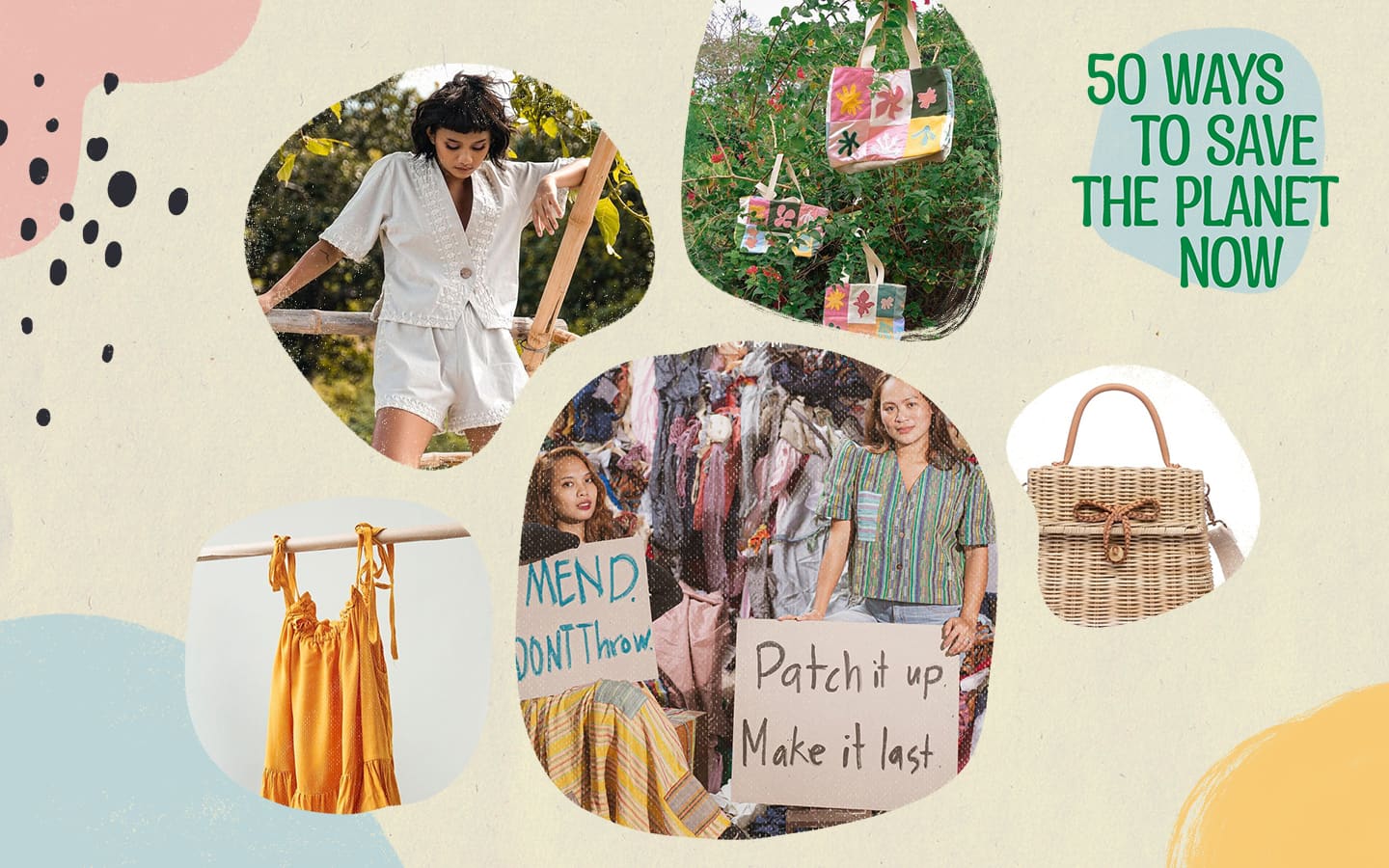 Sustainable Brands
Sustainable Brands
Art by Raff Colmenar
Special thanks to First Philippine Holdings Corporation.
First Philippine Holdings (FPH) is a pioneering holding company with principal interests in clean and renewable energy, real estate, manufacturing, construction, healthcare, and education. FPH is a member of the Lopez Group of Companies.