We're Doing Our Early Christmas Shopping At The CONCIERGE: A Holiday Edition Trunk Show
Local curated boutiques Comme Çi and Cura V invite you to discover and shop local designer fashion, lifestyle, and culture goods this weekend!
We know what you're thinking: "Early Christmas shopping? You can't be serious. It's too early." Well if you've been hiding under a rock, the BER months started about a month and a half ago, malls and roads are starting to put up Christmas decor, and bazaars and trunk shows have started to pop up all over the metro.
They don't say 'the early bird catches the worm' for no reason anyway. You get to avoid maddening crowds at the mall come December, and you actually get to savor the fun of shopping, and taking time to look through each rack with ease. One such trunk show we're going to this weekend is The CONCIERGE, a Discover & Shop venue for all fashion, lifestyle, and culture designer goods you might be looking for!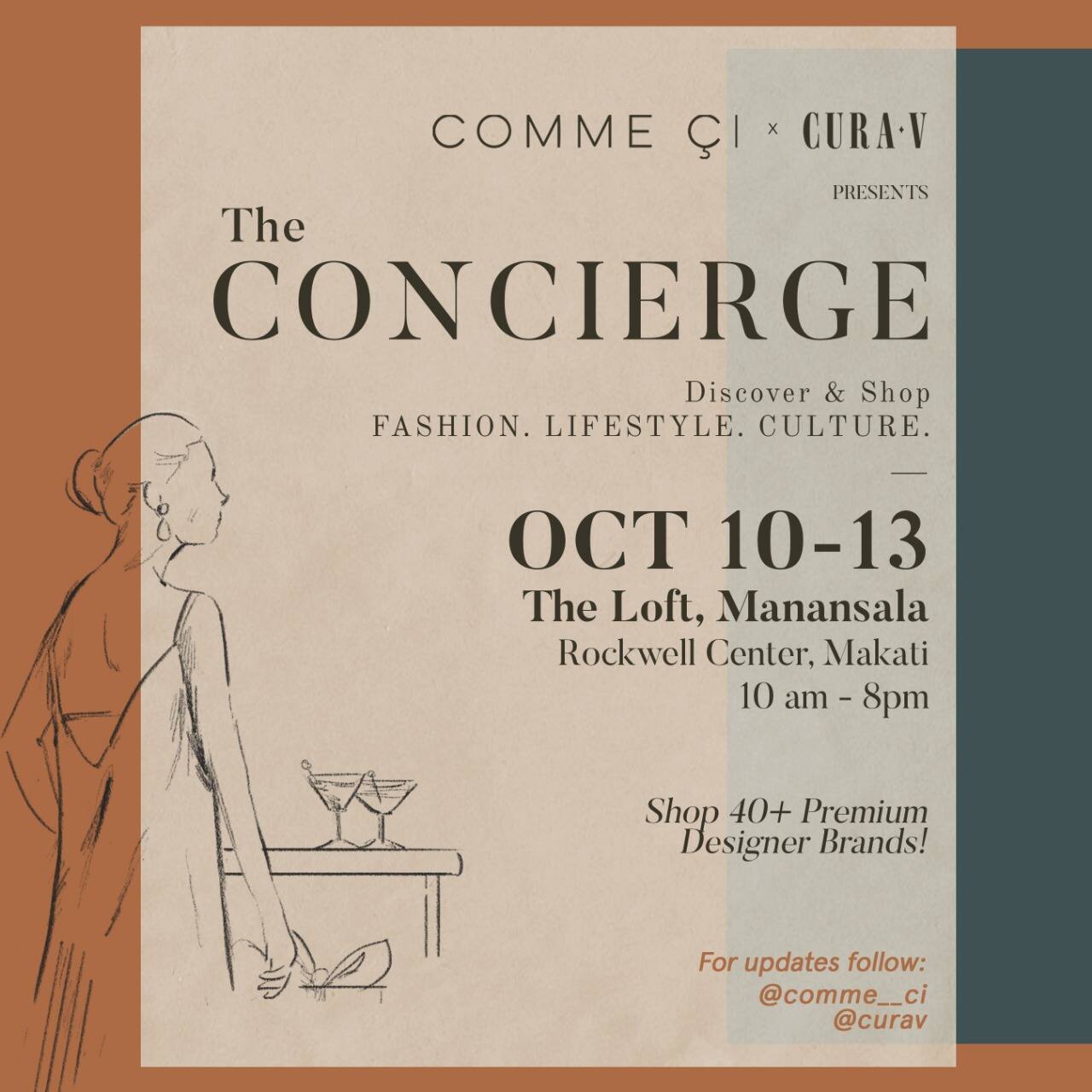 Presented by local curated boutiques at the Power Plant Mall namely Cura V and Comme Çi, this trunk show aims to champion design talent both local and abroad, by bringing them into one space. Comme Çi has been home to brands and designers like Sassa Jimenez, Filip+Inna, Joey Samson, Bagasao, Disaya, Matter Makers, and Realistic Situation. Cura V on the other hand is home to jewelry brands like Stockton Row, Riqueza, Natalya Lagdameo, Janina Dizon, Hoschka, Joyce Makitalo, and accessory lines like Joanique, Beatriz, Voluspa, and Hay Design. For this trunk show, you will be able to shop these designers, alongside other new participants as well. You're surely in for a shopping extravaganza this weekend, so come prepared!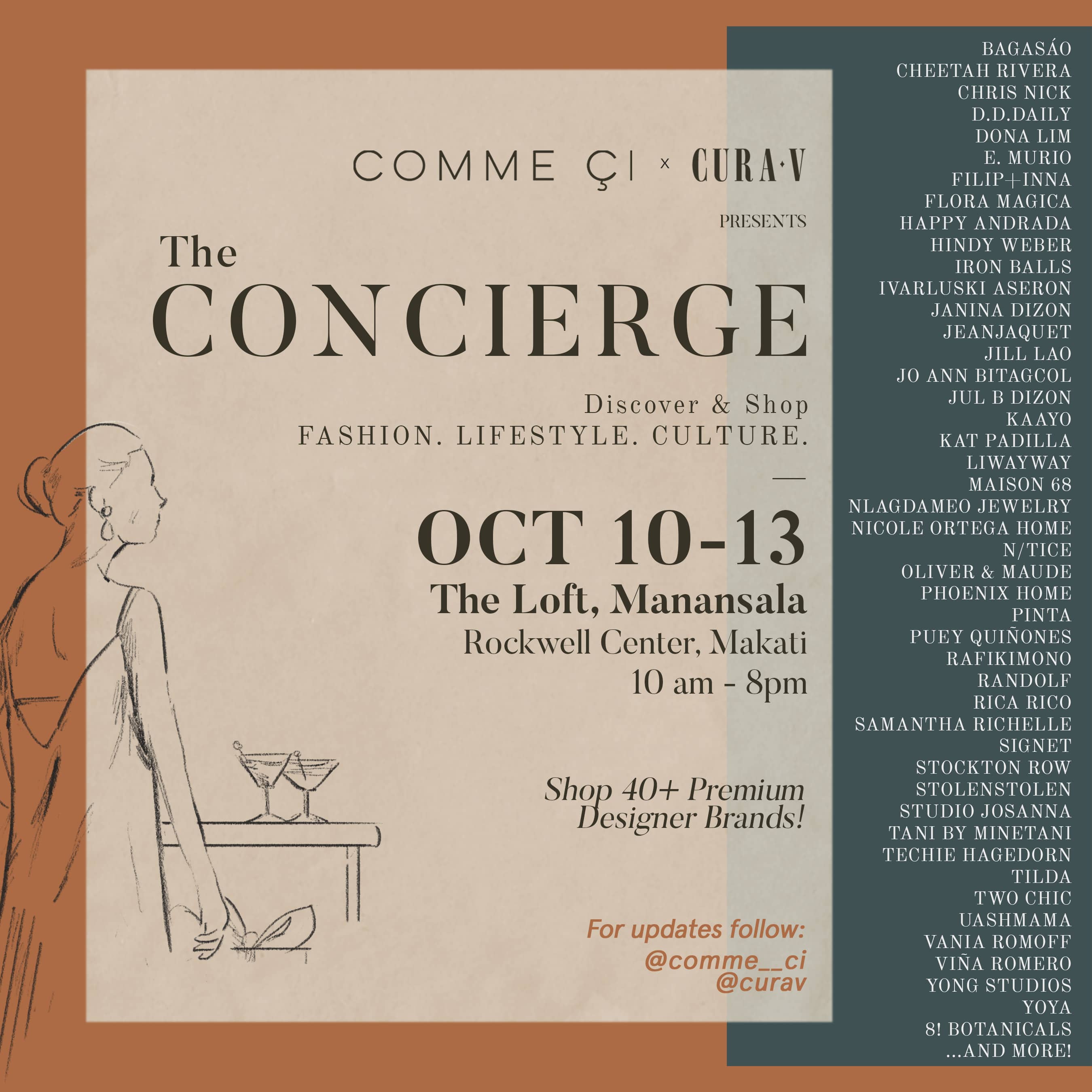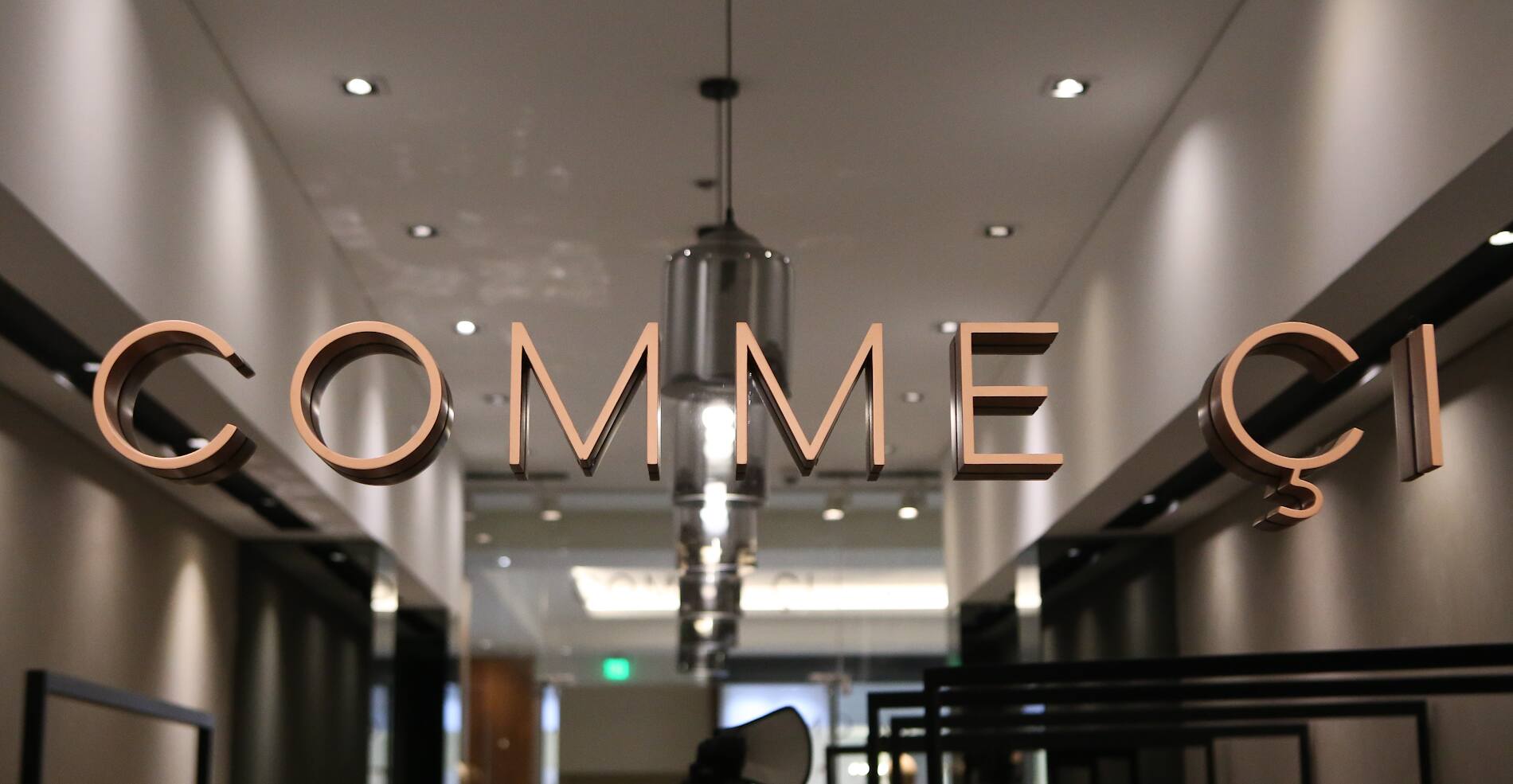 Free workshops are up for grabs too, with limited slots so hurry! Fashion and lifestyle lessons are what await, such as dressing for the holidays by Kerry Tinga, sustainable gift wrapping by Via Romualdez-Reyes, and building the perfect holiday tablescape by Tray Bien. Check out schedules below: