Metro Teams Up With Top Fashion Personalities On A Wear-Your-Mask Campaign
Designers and personalities unite to bring forth a positive and cautionary message to the public: to make and wear masks to save lives
As we pivot towards flattening the curve in our own ways, now is the best time to encourage everyone within our reach to wear a mask—and it starts with you. Wearing a mask can not only save your life but it can save others as well. The very act of maintaining social distance and wearing a mask outdoors can largely impact how our community resists the virus. With the rise of coronavirus cases around the country, it's better to stay vigilant and responsible of everything we do before it's too late.
In our best efforts to act as one community, the Metro group teams up with local fashion designers, enthusiasts, students, influencers, and all personalities to not only wear a mask but to also start making them at home. As much as we can, we must reserve the medical grade equipment to our health workers and frontliners who battle with the virus hand in hand. As citizens, we must make use of everything we have within reach to not only protect ourselves but to also help others who are in need.
You can make your own mask at home with the use of spare fabrics, old clothes, unused pillowcases, or other related materials. Make use of each pattern and choose which tutorial you can follow below as a guide with supplies and materials you already have at home. These do-it-yourself masks lessen your risk of exposure to the virus and also minimizes transfer from yourself. This preliminary precaution goes a long, long way today.
Although the pandemic placed a temporary halt into the workforce, local fashion designers are in their homes churning out face masks and face shields as they take part of supplying our frontliners with the best alternatives their sewing machines can create. Randy Ortiz believes that this movement is about protecting our world.
"The masks that I create has simple patterns but I also added very few embellishments just to add an entity that represents my sense of belief as a designer." - Randy Ortiz
The Fashion Institute of the Philippines also joins the cause. Iross Cramer, director and co-owner of FIP shares that designers, instructors, and students from their institution already pledged their time, effort, and resources in order to make masks in their own homes. As the FIP family assembles numbers of face masks as a whole, Rosanna Ocampo, Metro Most Stylish 2020 and designer of her namesake brand makes use of her lack of sewing machines to construct face shields for the frontliners around her area.
"With a small team composed of my head beader and my son who helps by cutting the foam, we have donated face shields to doctors and priests of different hospitals such as MMC, PGH, and Ospital ng Manila. We also extended these to our village security guards and the staffs in the nearest drugstores and groceries of our area." - Rosanna Ocampo
For more of the designers and personalities that have joined our #MaskIsAMust campaign, look through the gallery down below: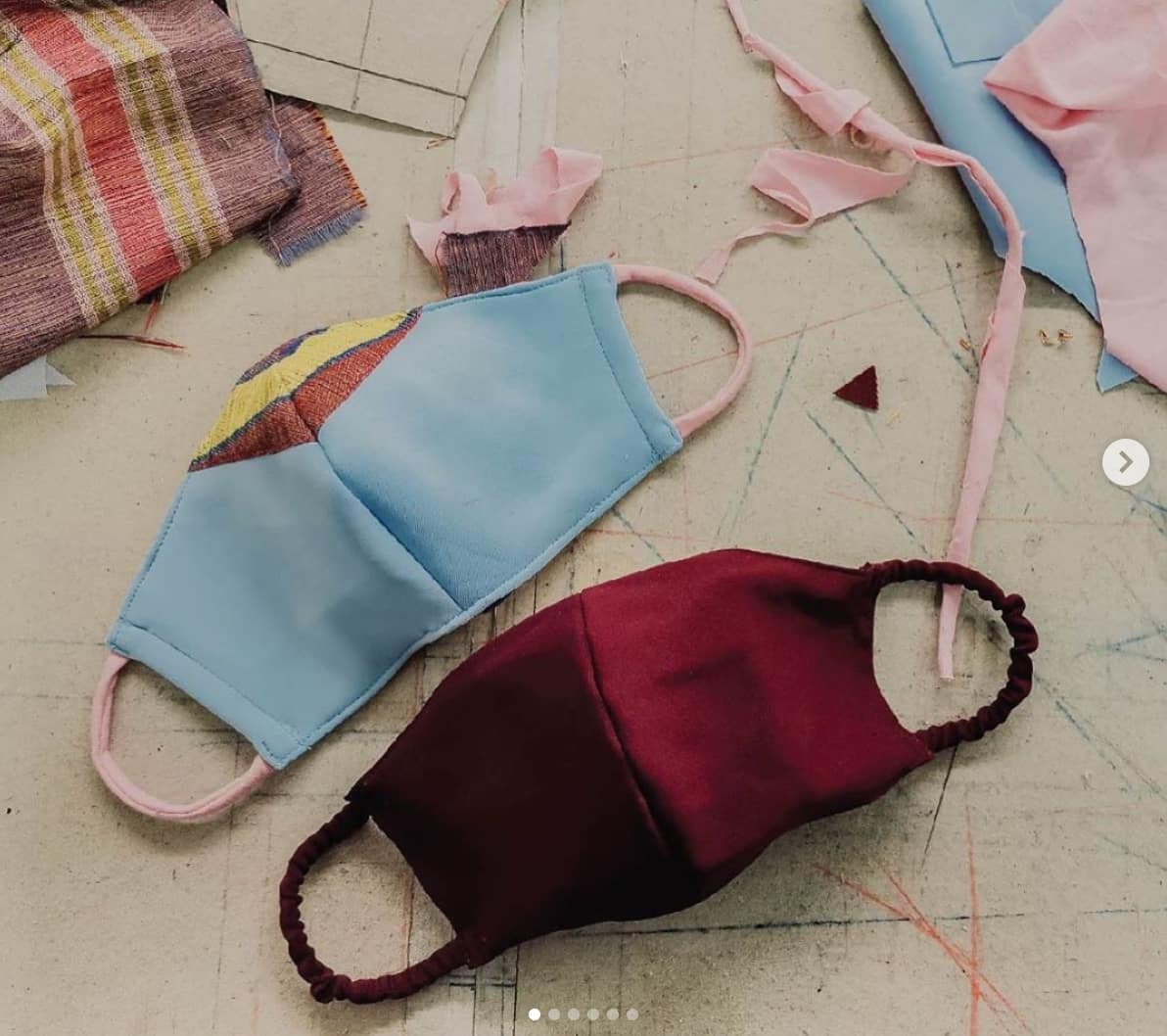 #MaskIsAMust
#MaskIsAMust