Daring To Dream At Francis Libiran's 20th Anniversary
Celebrating fashion and purpose, the Filipino fashion designer releases a 50-piece collection. Check out the exclusive backstage photos from the Dare To Dream runway and more.
It was a dashing night of fashion and purpose at the Dare To Dream gala. The night was festive through and through but what the guests celebrated the most is Francis Libiran's heart for fashion and the Filipino people. Libiran honors his 20 glorious years as a fashion designer with an intimate 50-piece collection. Intimate in the sense that, every piece that came out of the stage just oozes with the iconic Francis Libiran detail and aura.
From back-to-back performances by KZ Tandingan, Erik Santos, Inigo Pascual and Rachelle Ann Go in their custom Francis Libiran, it wasn't hard to live in the moment and enjoy our Dare To Dream fantasy. As each artist expressed their art through songs, pieces from the collection grace the runway in full grandiosity.
It felt sentimental and as a matter of fact, overwhelming almost, knowing that the Dare To Dream gala wouldn't be possible without Libiran's one-of-a-kind vision and the help of his atelier. The designer has represented the country so well, from artists, beauty queens, to brides, no Filipino is a stranger to his works.
The designer did not only celebrate his anniversary last night, but he also dedicated his success to encourage the Filipino children to dream. Libiran has long been partners with Operation Blessing Foundation Philippines, Inc. in a project called Bless A Child. Proceeds from the Dare To Dream gala will be collected to sustain the children of Sitio Kabuhan in Rodriguez, Rizal to fulfill their dreams and help their communities prosper. He emphasized the right of these children to a proper future and hopes to be able to put up a fundraising gala every year.
To Francis Libiran, you're a vision and a great influence on this country. The Metro team feels so grateful to have witness such humble yet grandeur expression of who you are as a Filipino designer.
The Dare To Dream runway:
Metro exclusive backstage photos from the Dare To Dream runway: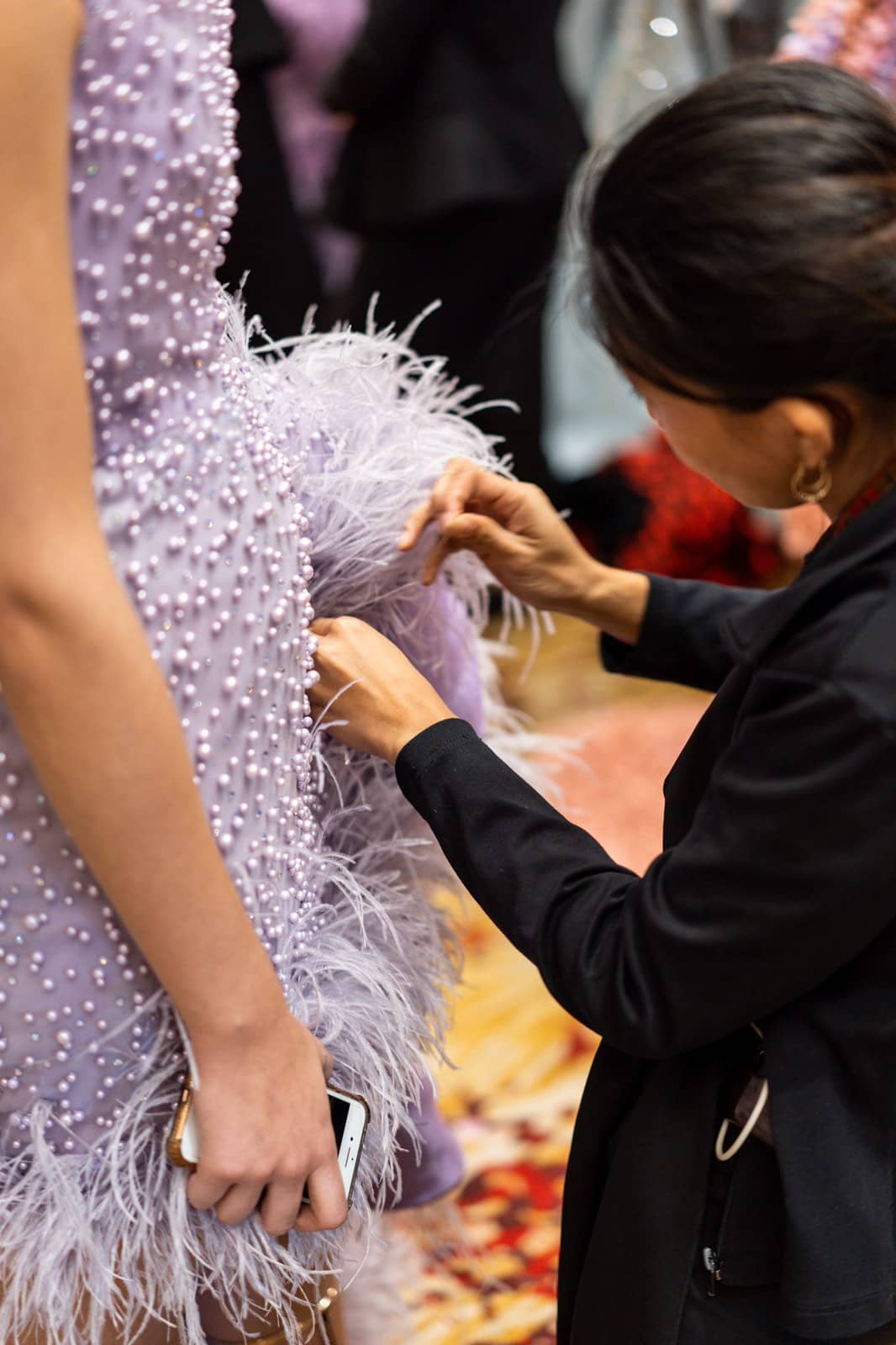 Prominent guests and the Naked Patisserie cocktail corners:

Photos by: Dane Soriano / @photosbydane on Instagram