This Local Brand Makes Great Work-From-Home And Office-Appropriate Clothes!
Make working at home chic and comfortable—and support local businesses while you're at it, too!
Working from home and working amidst the pandemic has been very different for many people.
For those who have been working from home since the lockdown, have you fallen into a dangerous routine where you could not separate your home self from your work mode? One pro tip to help you get into a work mindset when you're working from home is to dress up for it.
Dressing up has been an essential part of our everyday lives before the pandemic, which, psychologically, prepares us to transition into work mode. Eliminating this part from your daily routine when you work from home may be dragging down your productivity. It may be blurring the lines between rest and work, and home and home office.
To help you transition into that productive work mood everyday, why not incorporate colorful and comfortable work-from-home clothes into your routine? Canvas, a Davao-born fashion line from retail hub Chimes Boutique, just released a brand new collection to give women an option to stay comfortable, chic, and work-ready. They're made from lightweight linen fabric to make sure you're comfortable throughout the day, but fashionably tailored to both amplify your mood and keep you Zoom-ready. In their words, it's an "ode to seamless uniform dressing, furnished with a contemporary spin."
With the Covid-19 pandemic seriously hurting many local businesses, supporting locally made brands like Canvas also enables you to help breathe life into smaller businesses who need all the support that they can get.
Check out their brand new designs in the gallery below!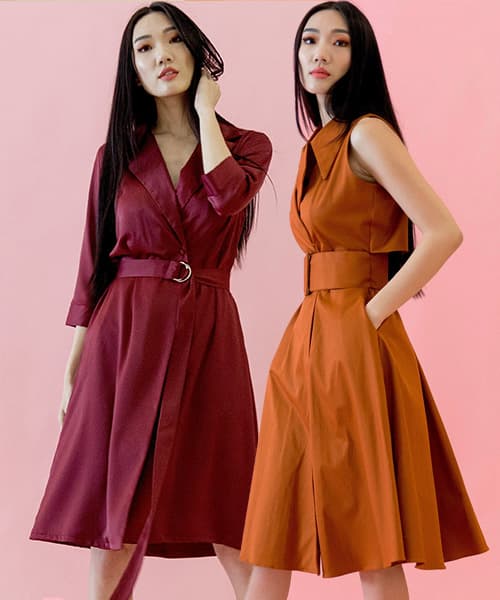 Photo Gallery
Photo Gallery