We're Refreshing Our Shoe Closet With Pairs From The Local Zapateria Collaboratory
We're taking mental note to catch them at the Artefino 2019 this coming weekend!
When it comes to shoes, we know that we ladies can get super picky about what works for us. More often than not, we end up going for the same style, brand, and color, just because it already works. But there comes a time in our lives when we just want to shake things up and get out of a style rut. That time is now! With so many vibrant, booming fashion businesses locally, it's pretty hard to not sit up and take notice.
Enter Zapateria Collaboratory, a local collective of new generation shoe designers and makers that cultivates Filipino talent to cater to today's discerning market. The Zapateria "aims to foster creativity, innovation, and heritage in shoemaking. It serves as a workshop/playground for aspiring makers and designers, and be able to connect them to market.
A venue for aspiring designers and entrepreneurs, Zapateria hones budding shoe design talent and nurtures them to achieve greater heights through collaboration, co-creation, and exchanging of values.

In February of 2018, a creative hub in a suburban area served as the melting pot of shoe creativity for talents all over the city. Founded by father-daughter tandem Rico Sta. Ana and Unyx Sta. Ana, they had a common goal of continuing what their family started in the 1880s—the art of shoemaking.
Rico and Unyx' forefathers played a crucial role in the Marikina shoe industry growth during its heyday, and it is with renewed vision that they would like to continue this legacy of shoemaking today. The father-daughter duo decided that it was time to open their doors and help pave the way for other shoe design aspirants, to help impart their craft to a new breed of talent, to reawaken the interest in shoemaking beyond their bloodline.
While the Zapateria is based in the shoe capital of Marikina, the talents hail from all over the country—from Makati, Laguna, Cebu, to further south in Davao. These designers and makers believe that "it is important to maintain the traditional practice of the craft while also being able to innovate it to match the modernity of the industry."

In this collective, collaboration is key. Sharing and imparting knowledge about shoemaking is of utmost importance, encouraging its members to teach and learn valuable skills and know-how. They are pushed to achieve new heights as well, having joined projects such as the 6th Filipino Footwear Design Competition together with the Philippine Footwear Federation, Inc. (PFFI), Department of Trade and Industry (DTI), and the Shoe Artisans Society (SAS).

Step Into Marikina
This year, Zapateria's campaign aptly dubbed "Step into Marikina" will make its much-awaited debut at the ArteFino 2019 come August 29 to September 1 at The Fifth at Rockwell in Makati. This campaign "highlights the past, present, and future of the Philippine Shoe Capital."
Zapateria, along with another Marikina based group Stride Collective, started the initiative to bring the city to a better light through their shared values and dreams for Marikina.
With this initiative, they hope to encourage more shoe businesses to grow nationwide, mobilizing a movement that brings back the wonder for exceptionally made shoes.

At the ArteFino this coming weekend, Zapateria joins as an exhibitor with much excitement and passion! Apart from their women's designs, Zapateria also joins The Barracks, a for-men section at the fair. Expect to see shoe designs by designers Rico Sta. Ana, Buddy Tan, Motherland, and Zapateria featured artist-maker Mara Pinon at The Barracks.

Check out more designs from talented Zapateria designers below: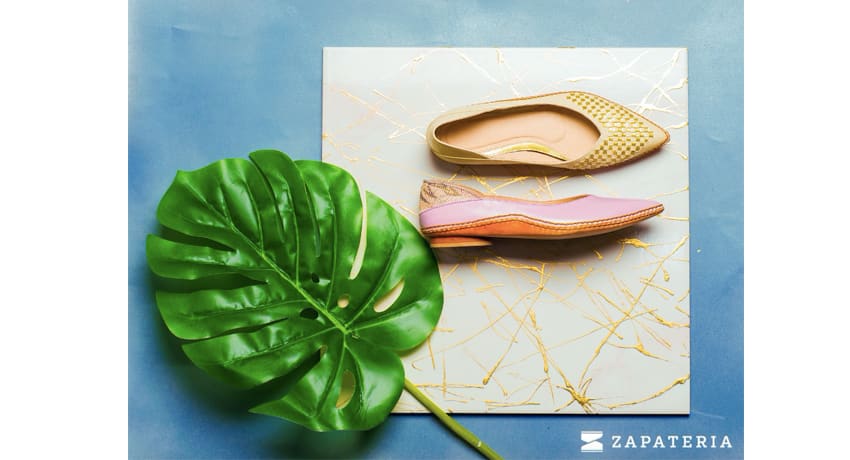 The ArteFino fair will be held on the 29th of August to September 1st, 2019 at The Fifth at Rockwell, R5 Level, Power Plant Mall. #StepintoMarikina #ZapateriaCollaboratory