20 Times Andrea Brillantes Proved That She's The Most Stylish Gen Z Star Today
Get to know more about Andrea's stylish side here!
If you ask us what makes a stylish Gen Z star, we would point our fingers to Andrea Brillantes. Her style identity is so synonymous with her generation's love for color and prints. Andrea doesn't follow any rulebook in fashion and that's what makes her a promising style star. It's quite obvious that she can pull off the current Y2K trend and she's pretty capable of mishmashing the old with the new. She could be sporting an ultra femme satin dress from Réalisation Par one day and a baby tee paired with a vintage pair of wide leg jeans the other. It's impossible to predict what she will be wearing next because she's got the fashion freedom just like that! At 18, she already has an eye for high fashion brands. In fact, for her eighteenth birthday she purchased the coveted mini nylon bags from Prada, the mini Neo Classic bag from Balenciaga, and a pair of limited edition sneakers from Louis Vuitton. Her personal style is definitely influenced by her career in the entertainment industry where she is constantly surrounded by industry greats who she calls style inspirations.
To get to know more of the stylish side of Andrea, take a good look at the gallery down below! We rounded up her best fashion moments so far, from the time she sported a Juliet angel ensemble for Star Magic's Black Magic Ball, her jaw dropping eighteenth birthday photoshoot with celebrity photographer Charisma Lico, her coming-of-age fashion moments in her most recent Metro.Style digital cover, to all the times she raked thousands of likes for her best OOTDs on Instagram, and more.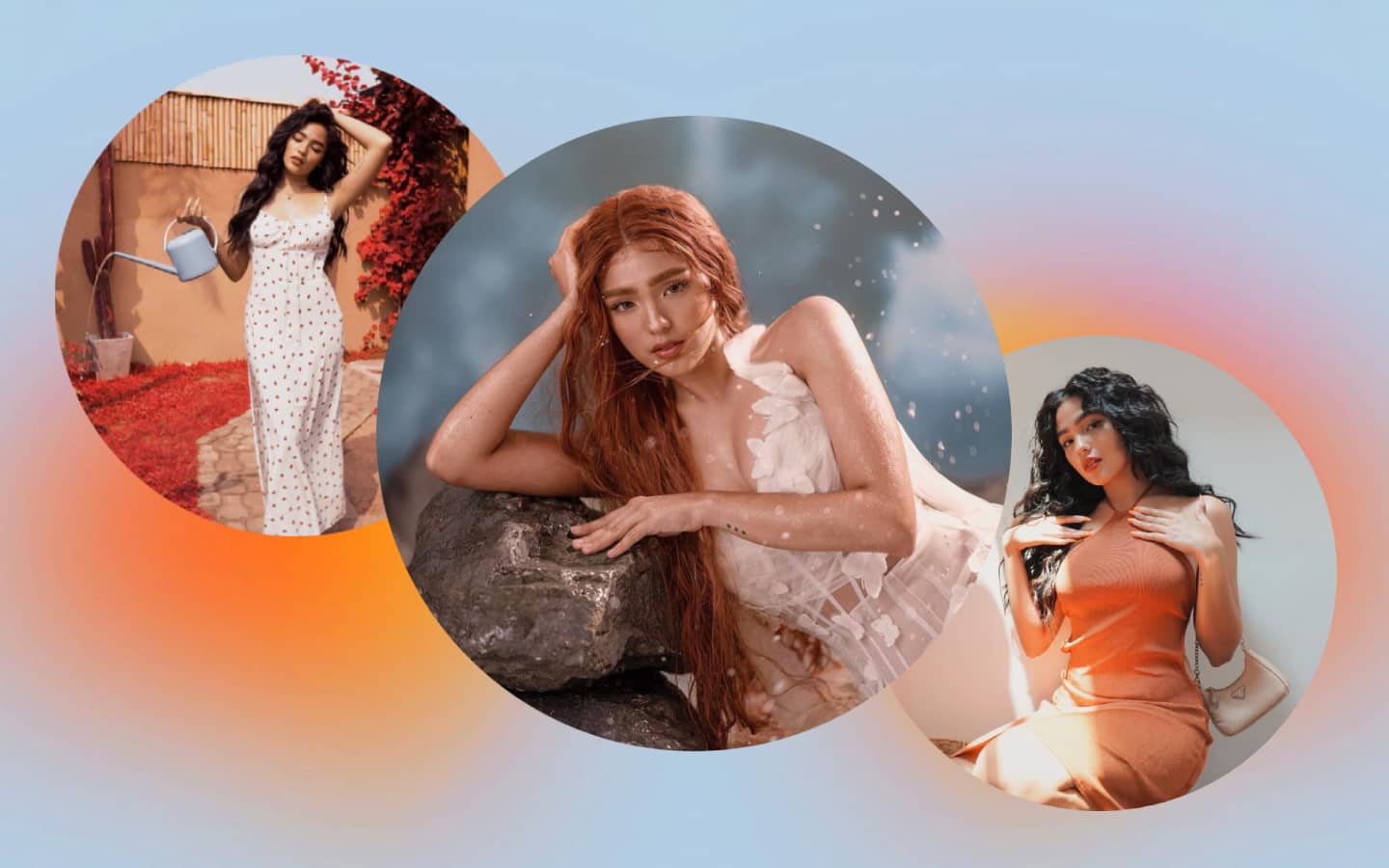 Andrea Brillantes
Andrea Brillantes