Meet The 5 Baeksang Best Actress Nominees And Their Best Looks From Their K-Dramas
We look back at their best fashion moments in their respective dramas and predict their Baeksang Awards red carpet looks this year!
The excitement for the 57th Baeksang Arts Awards next week is well underway! We're officially starting our #MetroKStyleWatch for this year's ceremonies with our Best Actress nominees. In case you don't know yet, the candidates were chosen among the dramas and films that were aired or released between May 1, 2020 to April 11, 2021. This gives us a chance to cheer on It's Okay To Not Be Okay's Seo Ye-ji, The Penthouse's Kim So-yeon, Mr. Queen's Shin Hye-sun, Uhm Ji-won of Birthcare Center, and Kim So-hyun of River Where The Moon Rises for the coveted Best Actress award. To celebrate their early wins as nominees, we looked back at their on-screen looks from their respective dramas—what a celebration of great fashion and traditional garb!
Apart from their expressive acting range, we're also quite impressed by how these actresses pulled off their on-screen ensembles. From Seo Ye-ji's fairytale-like transformation from witch-esque to princess, the designer clad Kim So-yeon and her fierce ensembles, to Shin Hye-sun's exquisite traditional clothing, and more, check out the gallery down below as we take you in a quick throwback to the recent K-dramas we've come to love.
Make sure to stay tuned for the 57th Baeksang Arts Awards on May 13, 2021 at 9pm KST and get ready to feast your eyes on this year's red carpet ensembles! Meanwhile, do take time and check the best dressed stars and the top fashion highlights from last year's Baeksang Arts Awards.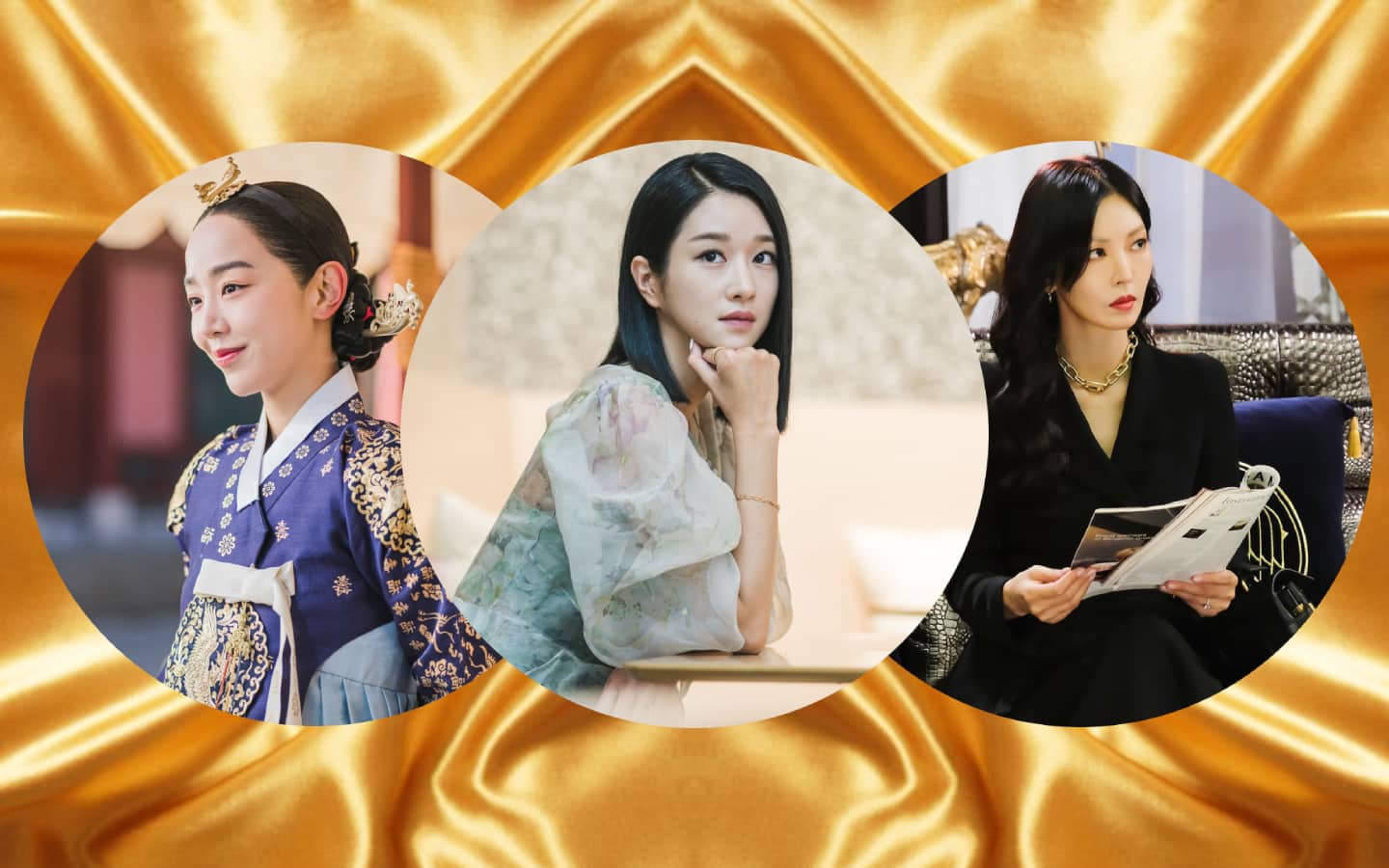 57th Baeksang Awards Best Actress Nominees
57th Baeksang Awards Best Actress Nominees