Road To The Crown: See All Of Miss Universe PH Beatrice Luigi Gomez's Pageant Looks
The newly crowned Miss Universe Philippines beauty queen seriously served charismatic looks all throughout the competition.
It's not so easy to play favorites in a competition as grand as Miss Universe Philippines but Beatrice Luigi Gomez could be distinguished as one of the strongest candidates who has ever graced the race for the coveted Miss Universe crown. Right after she won Binibining Cebu, Beatrice had the privilege of being under the tutelage of many esteemed Filipino designers from couturier Cary Santiago, upcoming designer Axel Que who designed her glamazon moon-eater inspired National Costume, to her winning Miss Universe Philippines evening gown by Dubai-based Filipino designer Furne Amato. As cliche as it sounds, it seemed like Beatrice was already meant for the crown because of her statuesque physique, charm, and the way she pulls of the masterpieces that were designed for her. It just so happens that we all had to wait for that glorious winning moment to come!
In the gallery down below, we rounded up all of her Miss Universe Philippines pageant looks. Expect to see modern terno ensembles, colorful pantsuits, and her winning looks of course. It's only a matter of time until we see her don more outfits by Filipino and even international designers as well.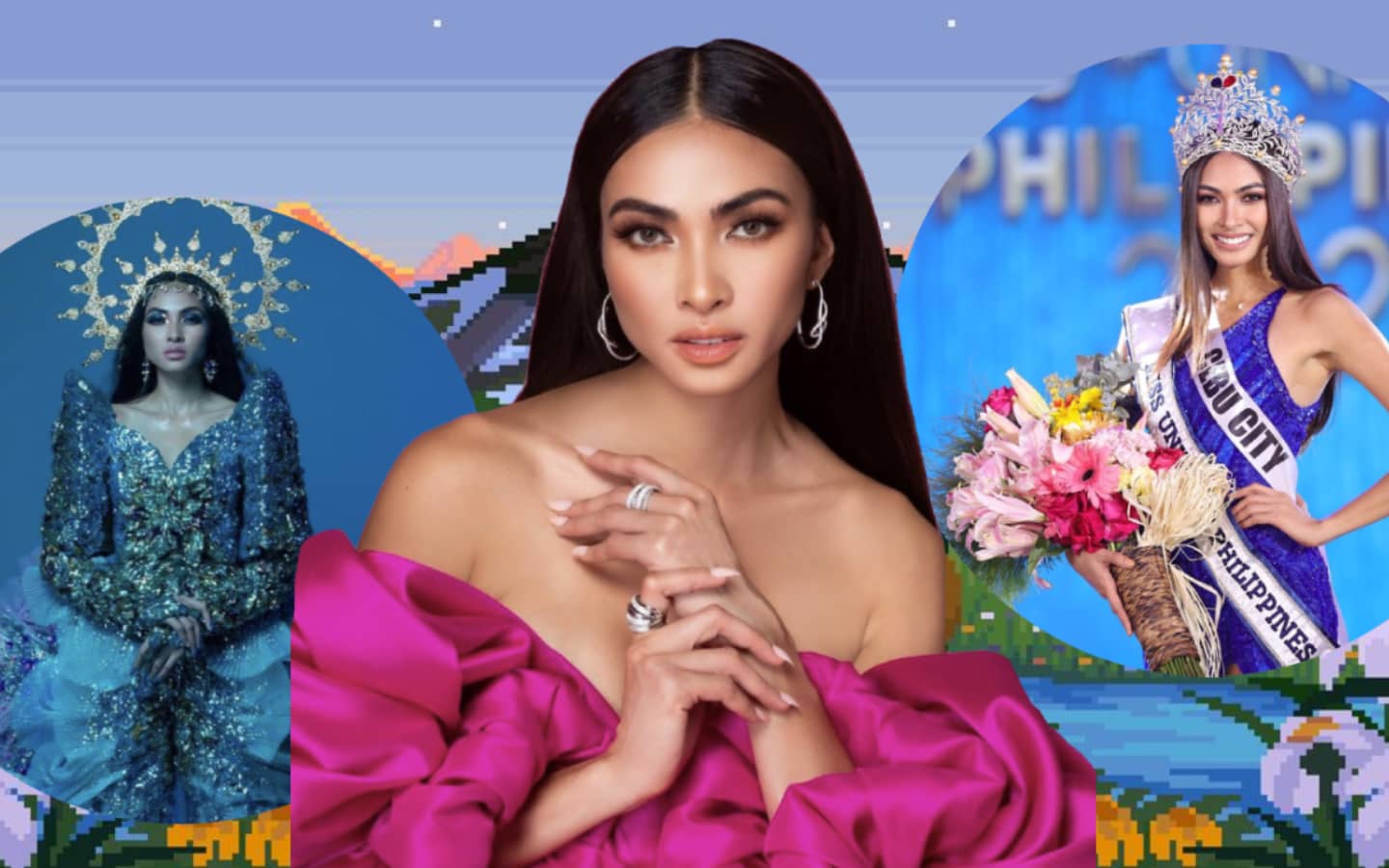 Miss Universe PH
SWIPE LEFT OR RIGHT
TO NAVIGATE BETWEEN PAGES
Photo Credit: Photo from Jon Unson
Photo Credit: Photo from Garel Sison
Photo Credit: Photo from Garel Sison
Photo Credit: Photo from @beatriceluigigmz
Photo Credit: Photo from Larlo Ray
Photo Credit: Photo from Larlo Ray
Photo Credit: Photo from Jon Unson
Photo Credit: Photo from Nhoy Villacampa
Photo Credit: Photo from @beatriceluigigmz
Photo Credit: Photo from Miss Universe Philippines
Photo Credit: Photo from Miss Universe Philippines
Photo Credit: Photo from @beatriceluigigmz
Photo Credit: Photo from @beatriceluigigmz
Photo Credit: Photo from Jon Unson
Photo Credit: Photo from Jon Unson
Photo Credit: Photo from Jon Unson
Photo Credit: Photo from Jon Unson
Photo Credit: Photo from Miss Universe Philippines
Photo Credit: Photo from Miss Universe Philippines
Photo Credit: Photo from Miss Universe Philippines