#MetroStyleWatch: 15 Of Bella Hadid's Greatest Fashion Moments This Year
It's Bella's world, we're just living in it!
Pop the champagne it's Bella Hadid's 26th birthday! Going back, it had been her dream to compete in the Olympics as an equestrian. Her love for horses brought her to be an award-winning nationally ranked competitor. However, due to her Lyme disease, she had to close those doors and decided to open a new one through modeling–her newfound amore!
At 16, she signed with IMG models and consequently had her runway debut for Desigual at New York Fashion Week and just four years after she became Model of the Year. Since then, she has been the face of multiple luxury brands, like Off-White, Versace, and Balmain, among many others. Last year, she ventured into business and became the co-founder and partner of Kin Euphorics, advocating for health and wellness.
Years have passed for the supermodel and this year is better than ever! Bella Hadid rose on top of the fashion industry as one of the most in-demand talent. Starting 2022 at the right foot, she represented the Spring/Summer 2022 campaign for Versace with her sister Gigi Hadid. This May, she became the new face of Swarovski, serving six looks to commemorate the partnership. All throughout the year, she dominated the cover of numerous magazines and the runway of multiple shows. How could we ever forget her spray-on dress for the Coperni SS22/23 show!
Each year Bella is constantly advancing to new heights demonstrating that she's not just any other nepotism baby but she is Bella Hadid–a name we ought to remember and never forget. At the gallery below, take a look at her fashion highlights this year.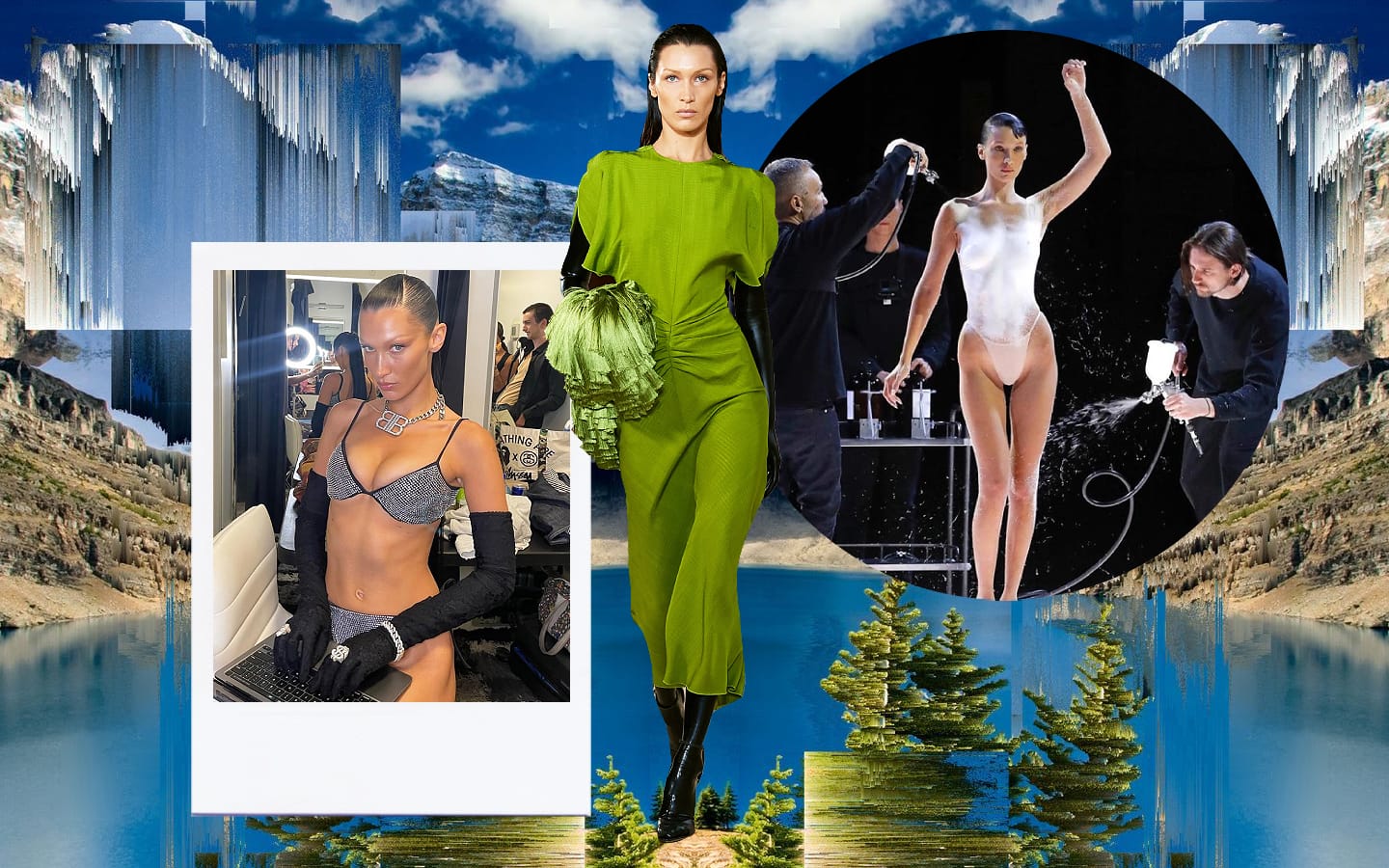 Bella Hadid
Bella Hadid