#MetroStyleWatch: All Of Belle Mariano's Star Magic Tour Looks
She is the belle of the Star Magic tour in the U.S.!
One thing about Belle Mariano is she's one of the rising Gen Z style icons of her generation. Her effortless looks during the Star Magic Beyond The Stars U.S. tour is every girl's dream! Each of her performances were impressive but what kept us at the edge of our seats were the outfits she served during her trip.
From San Francisco to New York, and finally, to Los Angeles, Belle proved that fashion and style are values she can never ignore. Now she can add 'good fashion taste' to her already many talents. Talk about being blessed!
Take a look at the gallery down below to see what Belle Mariano wore during the recently concluded Star Magic tour and get ready to take down notes.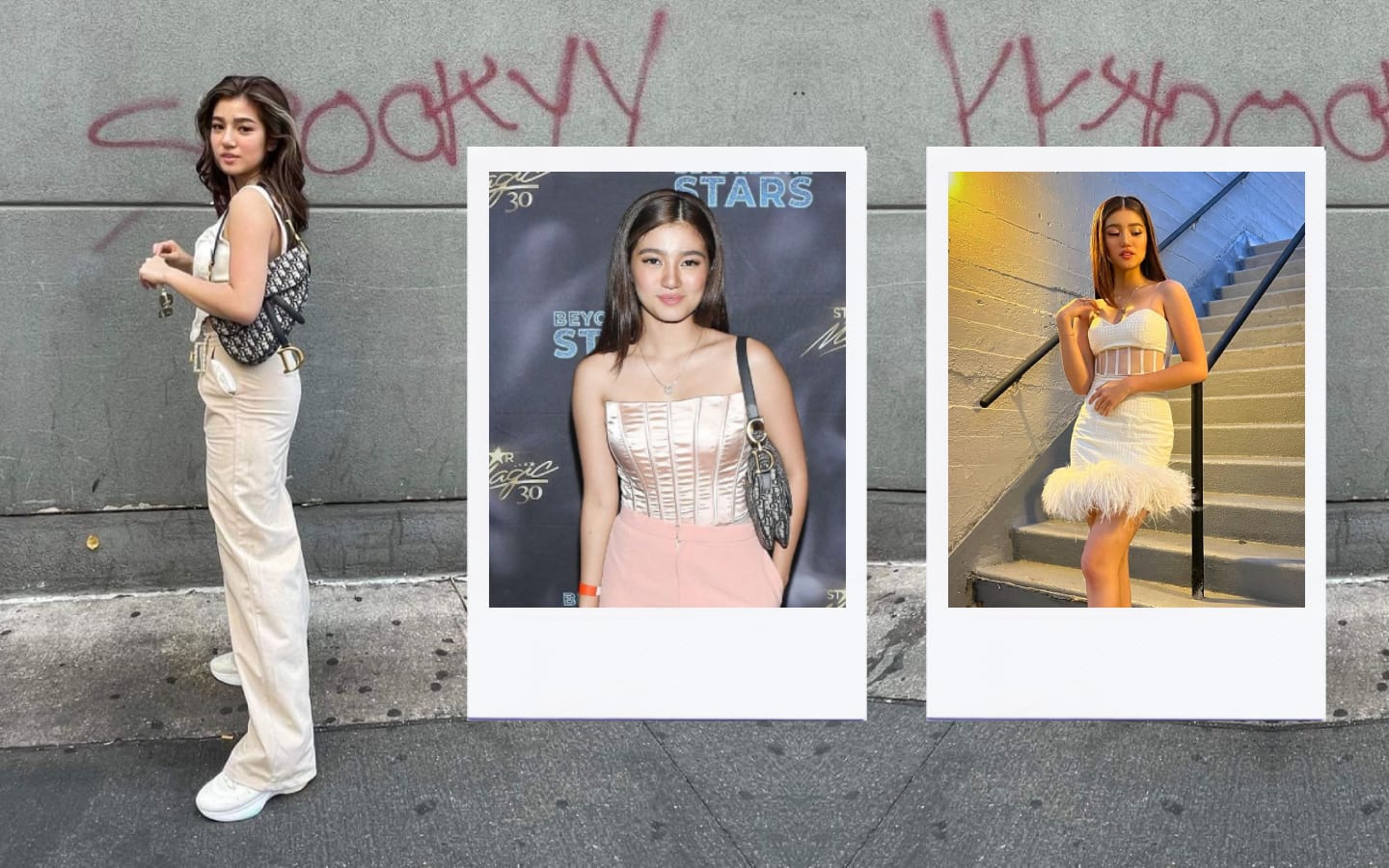 Belle Mariano Style Watch
SWIPE LEFT OR RIGHT
TO NAVIGATE BETWEEN PAGES
Photo Credit: Photo from @starmagicphils
Photo Credit: Photo from @starmagicphils
Photo Credit: Photo from @belle_mariano
Photo Credit: Photo from @belle_mariano
Photo Credit: Photo from @belle_mariano
Photo Credit: Photo from @belle_mariano
Photo Credit: Photo from @belle_mariano
Photo Credit: Photo from @belle_mariano
Photo Credit: Photo from @belle_mariano
Photo Credit: Photo from @belle_mariano
Photo Credit: Photo from @belle_mariano
Photo Credit: Photo from @donny
Photo Credit: Photo from @belle_mariano
Photo Credit: Photo from @belle_mariano
Photo Credit: Photo from @starmagicphils
Photo Credit: Photo from @starmagicphils
Photo Credit: Photo from @sthanlee
Photo Credit: Photo from @sthanlee