Our 10 Favorite Fashion Moments From Beyonce's 'Black Is King' Visual Album
Afro-futurism at its finest!
Beyonce is still the perennial force of fashion and her visual album Black Is King proves just that. The fashion film is beaming with pride and representation for the black community, just what we need today. It was a feast for the senses—from its Afro-futuristic portrayal of black culture and tradition, stunning cinematography, style direction to its overall relevance and profoundness. Black Is King is everything we need to remind us of a heritage often overlooked.
The cinematic masterpiece featured six picturesque locations across the world along with ensembles created by esteemed and budding designers including Burberry, Valentino, Mugler, to Marine Serre, Loza Maléombho, and 5:31 Jérôme. Each look undeniably paid homage to African excellence in every shape or form and Queen Bey made sure that each piece is also an ode to her vision. With appearances from fellow strong women Naomi Campbell, Adut Akech, and Lupita Nyong'o, you have to make sure your eyes are set for all the heart-stomping fashion moments.
Take a look at the gallery down below to see our favorite looks from Beyonce's Black Is King.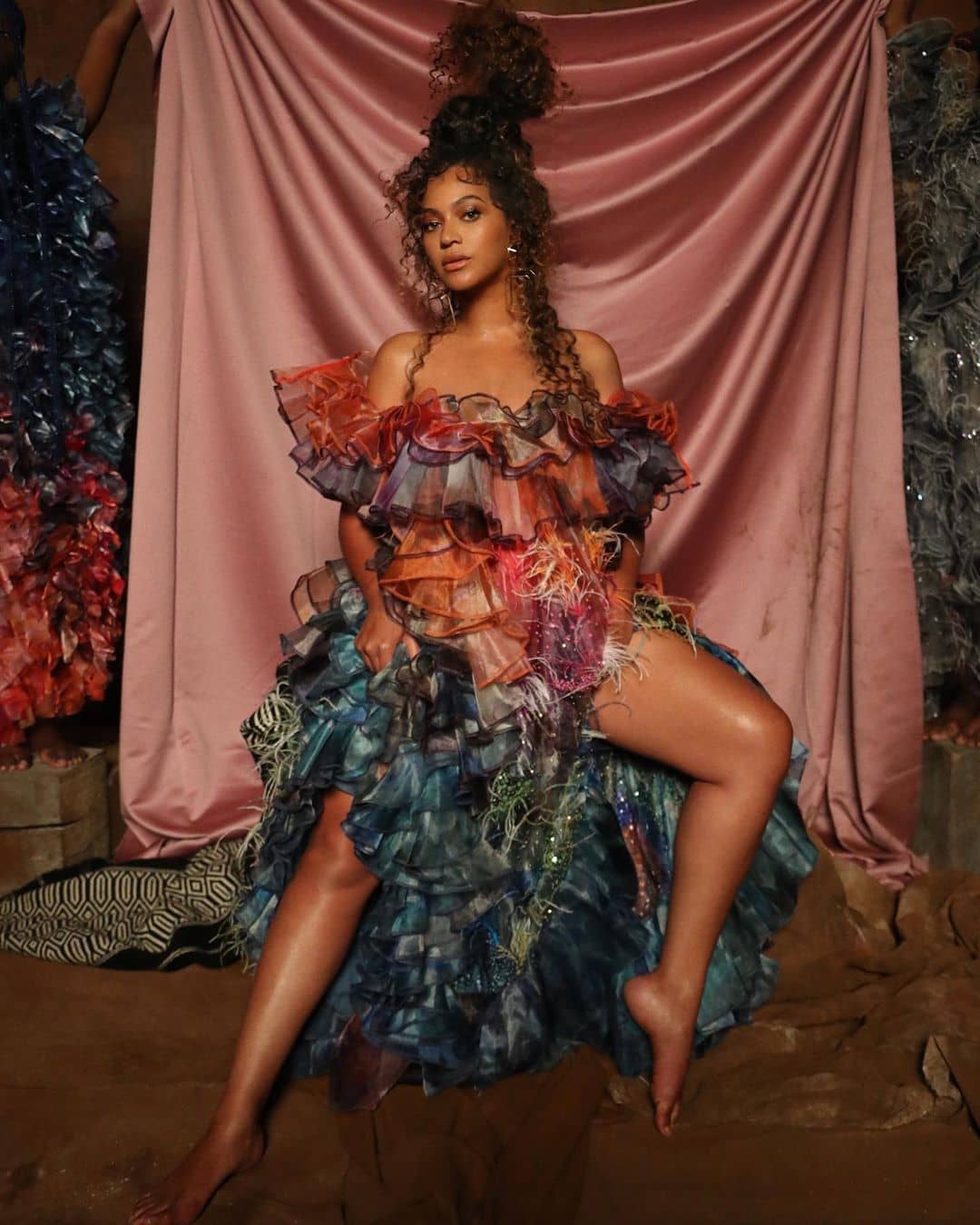 Beyonce in Black Is King
Beyonce in Black Is King
Black Is King is available for streaming at Disney+.