BTS And Each Member's Best 2021 Fashion Moments So Far
Take a look at our favorite looks from our OT7!
It's a BTS world and we're just living in it. The septet has been conquering arenas, screens, and hearts ever since 2013 but we still get awe-struck whenever they turn up in outfits that are completely unexpected! There are too many iconic fashion moments to count but we can definitely make way to remember all the times they made sartorial noise this year. From the time they welcomed 2021 with their instant hit "Butter," their celebratory 2021 Muster SOWOOZOO special, their western-inspired "Permission To Dance" music video, to when they finally collaborated with Louis Vuitton in a dashing fashion film, all of these and more are waiting for you in the gallery down below.
Just in case you're particularly savvy about the actual pieces they're wearing, we also included highlights of each noteworthy look. BTS is known for blurring the lines between menswear and womenswear so don't be surprised to see some blouses and skirts from Chanel or Simone Rocha while you're flipping through the photo gallery! Take your time and see J-Hope, Jimin, Jin, Jungkook, RM, Suga, and V in their best outfits this year.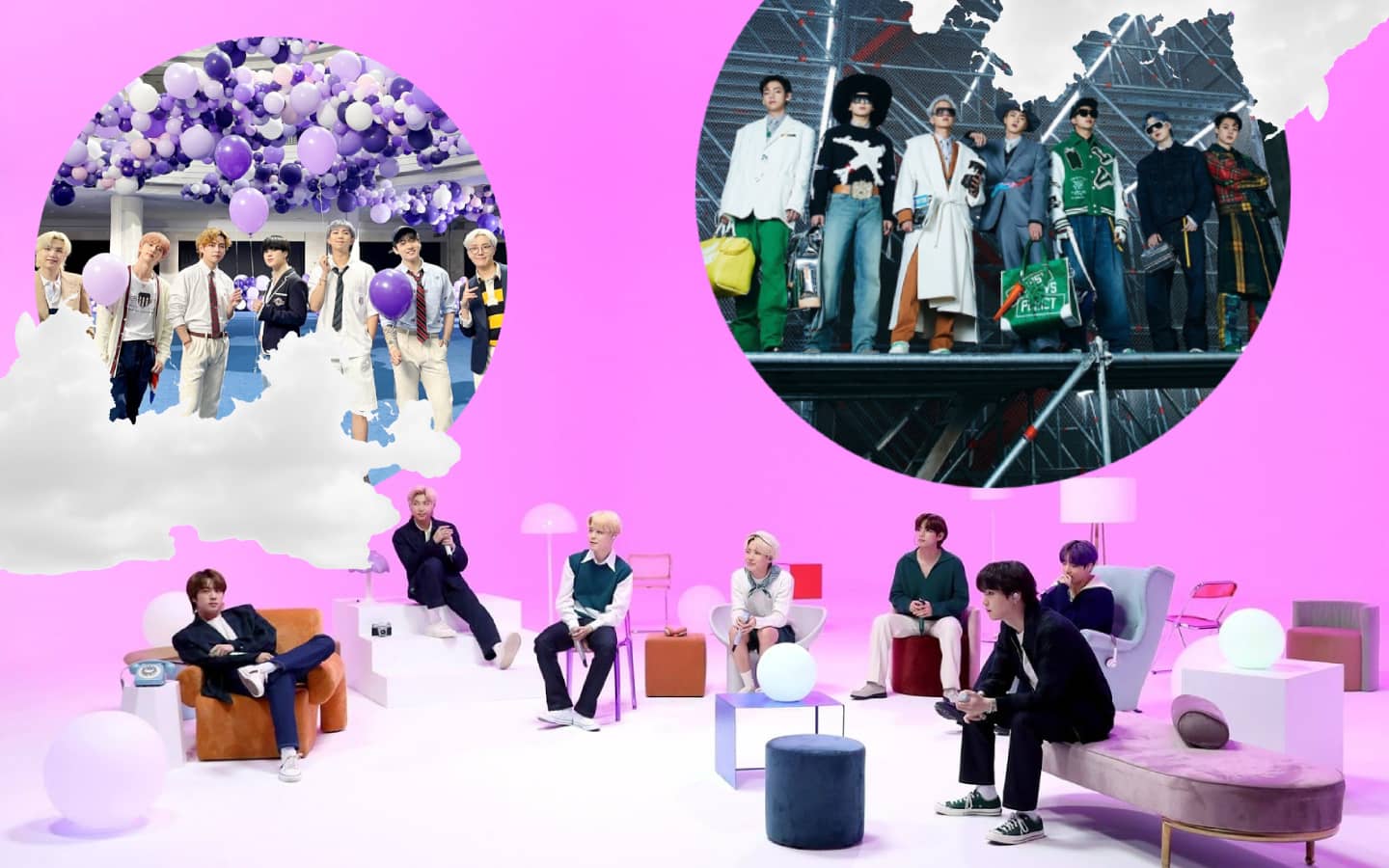 BTS 2021
BTS 2021
Photos from Big Hit Entertainment/HYBE