The 21 Best Dressed Stars At The 2023 Cannes Film Festival
From Fan Bingbing to Pia Wurtzbach and more, we bring you all the glitz and glamour from the French Riviera.
It is that time of the year again when the red carpet—a whopping sixty feet of it—gets rolled down the stairs at the Palais des Festivals on the French Riviera. The Cannes Film Festival is a fashion extravaganza always brimming with surprises.
As per usual, the most stylish celebrities kicked off the occasion dressed in couture and high jewelry. Chinese actress Fan Bingbing lived up to her name as the Queen of Cannes in two breathtaking couture ensembles. She graced the premiere red carpet in a majestic tiger gown by Chinese designer Christopher Bu. Her opening ceremony gala dinner look was a body-hugging Yanina Couture gown that featured striking sequined flowers.
Making their Cannes debut are our very own Kylie Verzosa and Pia Wurtzbach. The two instantly broke the internet in their head-turning Mark Bumgarner ensembles. How iconic! All eyes were also on Blackpink's Rosé as she made her first Cannes Film Festival appearance in a sleek Saint Laurent dress.
Red carpet veterans Michelle Yeoh and Cate Blanchett of course made their presence known on the Cannes Film Festival red carpet. Michelle looked striking in a green Balenciaga gown and Cate looked equally stunning in a Louis Vuitton evening dress. Natalie Portman won the archive lottery when she donned a special recreation by Maria Grazia Chiuri of the iconic 'Junon' dress designed by Monsieur Dior in 1949.
There is so much to see from this year's festival, take a look at the gallery down below to never miss a Cannes fashion moment!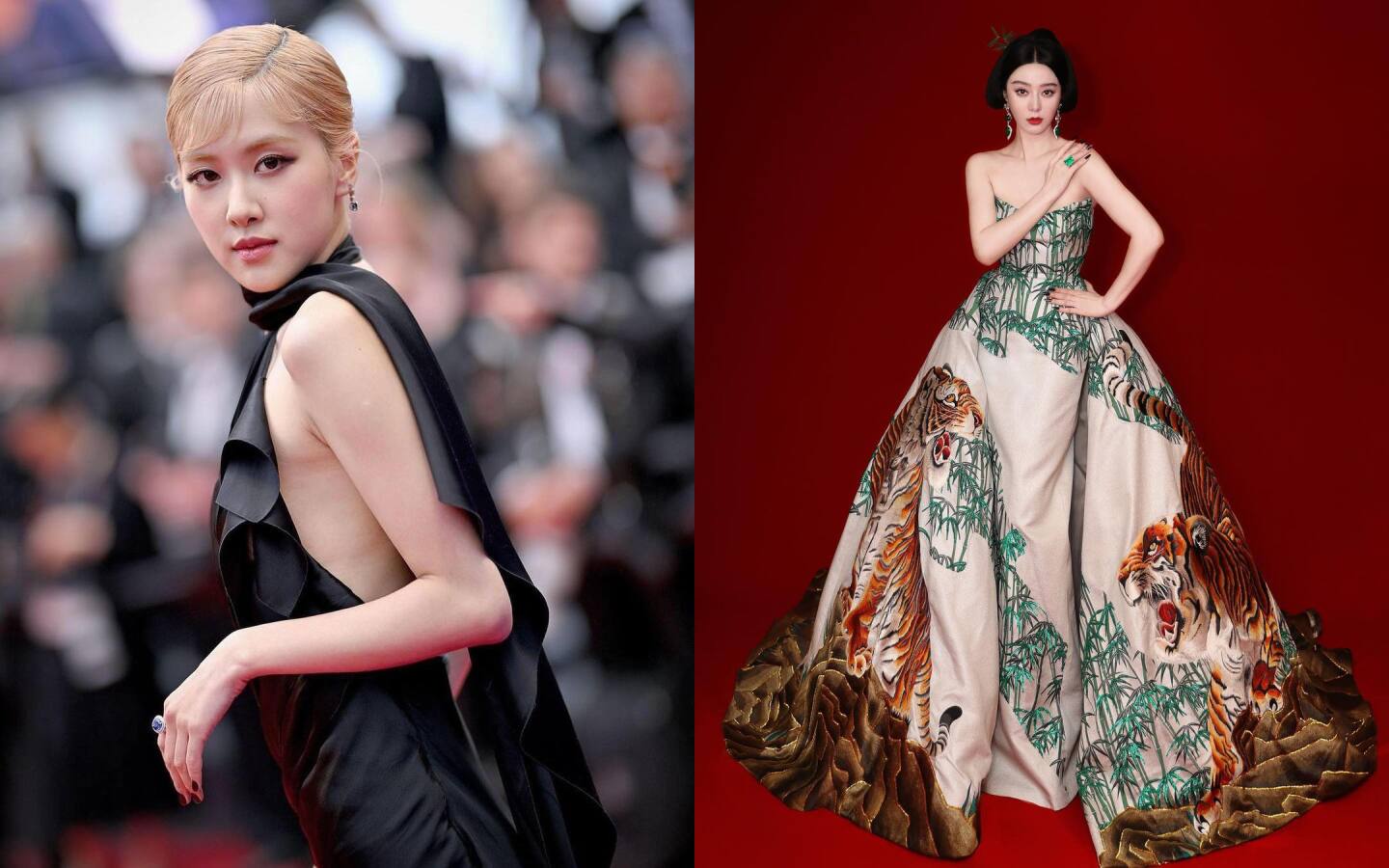 Photo Gallery
Photo Gallery