#MetroStyleWatch: See the New Charlie's Angels' Stunning Looks On Their Red Carpet Premieres
The all-girl cast sets a new statement on femme fatale fashion
With the constant surge of femme-centric contemporaries in pop culture, Charlie's Angels sits pretty but is ready to fight back in femme heaven. The reboot of the classic film premiered on November 13 in none other than the City of Angels.
Looking heaven sent on the purple carpet are Charlie's Angels: Kristen Stewart, Ella Balinska, and Naomi Scott. With a femme trio also comes of course a girl boss, Elizabeth Banks as Bosley and also the director slash producer of the film came to dominate the show. Each cast member came armed with her own sartorial attitude and a look to match it with. With each girl's distinctive red carpet styles, we can tell these girls are no regular angels.
Kristen Stewart Shows Both Her Feminine and Boyish Sides
Kristen stuns the Los Angeles and New York City premiere with her punkish brunette pixie cut amplified with those icy tips. We can't help but crush on the androgynous beauty especially in her embellished Germanier mini dress for LA. A complete contrast from her NYC relaxed, tomboy look. Kristen tops it all off with her signature red carpet stance for the press, I mean it isn't just a Kristen photo if she doesn't stun the camera like that right?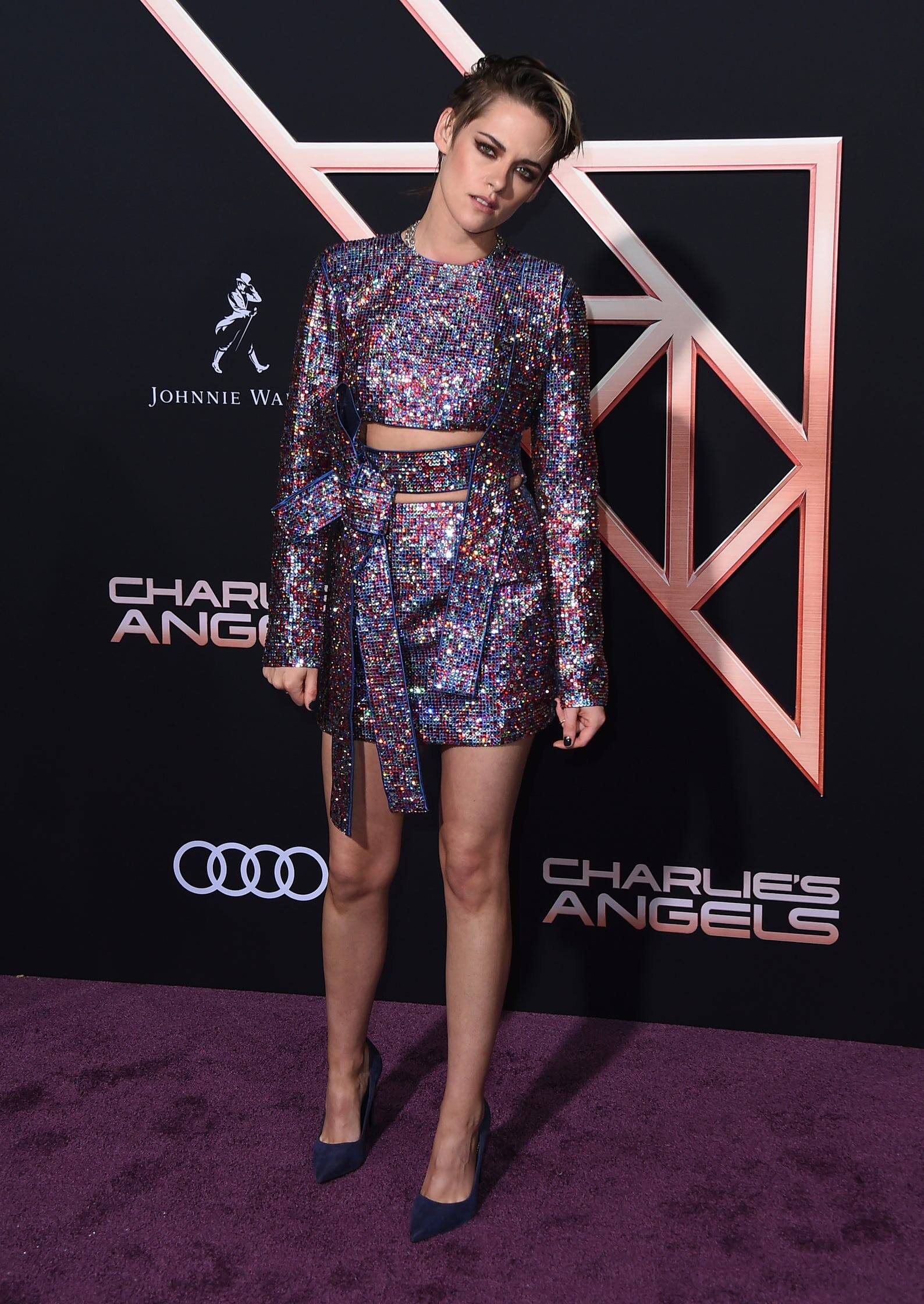 Kristen at the Charlie's Angels Los Angeles premiere | Elle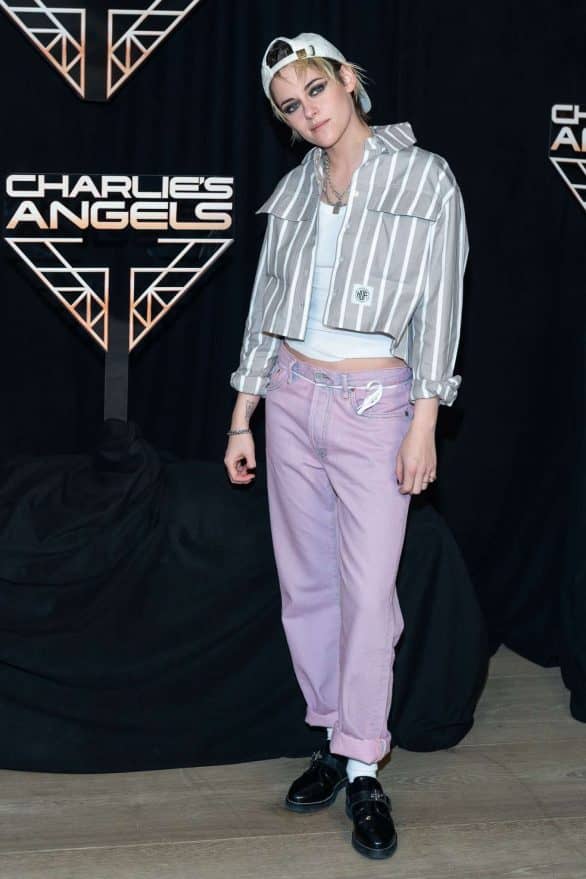 Kristen at the Charlie's Angels New York premiere | Pop Sugar
Ella Ballinska Speaks Statement Dressing
She's an angel and she knows it. Most likely the high fashion one of the trio, Ella Balinska graces the LA premiere in her Vera Wang gown. For the NYC premiere, Ella looks pretty deadly in her pink jumpsuit cinched with a black velvet belt. Also, are those the angel-approved boots we've been looking for?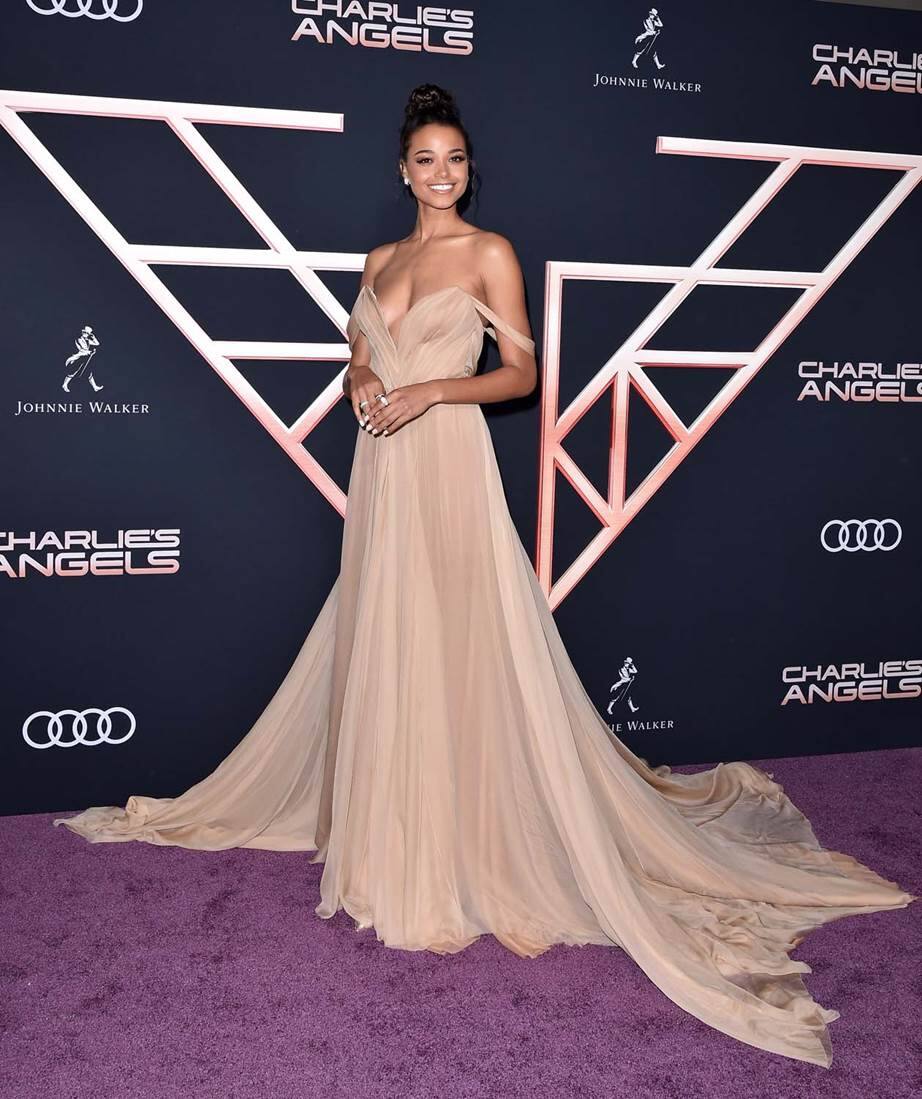 Ella at the Charlie's Angels Los Angeles Premiere | Elle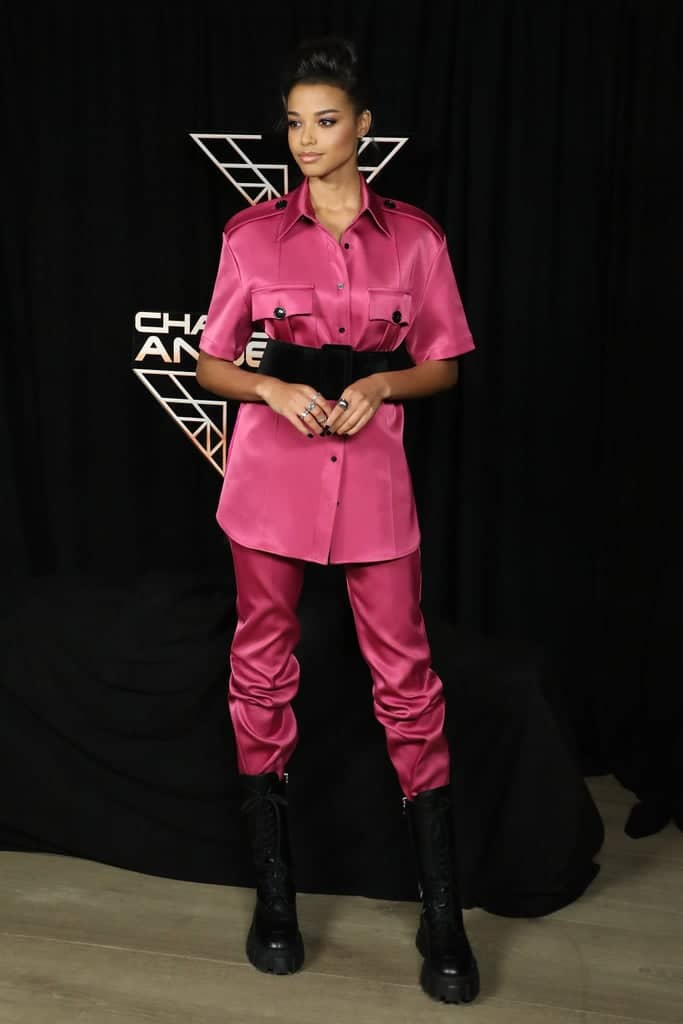 Ella at the Charlie's Angels New York premiere | Pop Sugar
Naomi Scott's Game is Streetwear
Naomi Scott transcends in her Givenchy wings in this black lace on lace ensemble. The badass angel owns the color black on both of her LA and NYC premieres. For her NYC premiere, Naomi skips the drama and came to slay in her Swarovski detailed leather pants. Hair up or hair down, she delivered.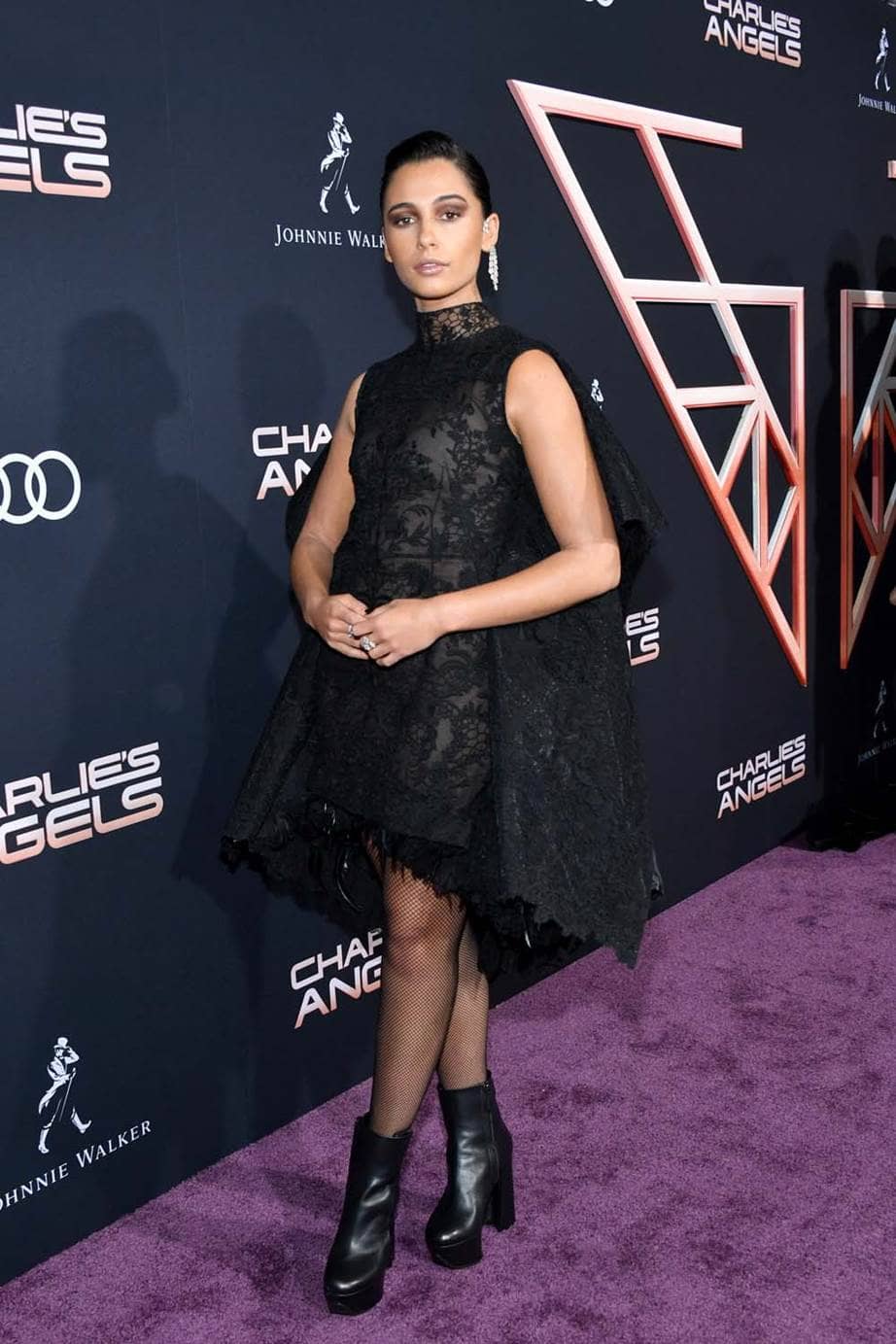 Naomi at the Charlie's Angels Los Angeles premiere | Elle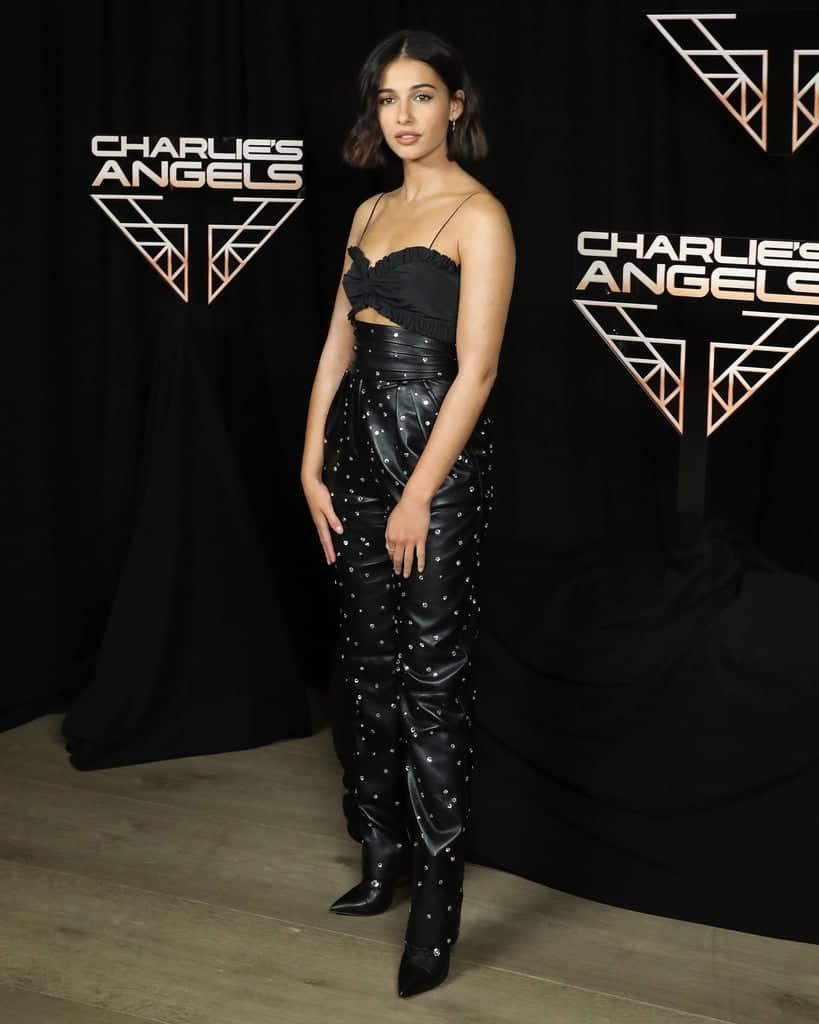 Naomi at the Charlie's Angels New York premiere | Pop Sugar
Elizabeth Banks is All Womanly
The boss of all bosses, Elizabeth Banks came through and did not come to play at the LA premiere in her David Koma cutout dress. Modern Bosley also came prepared to fight in her black on black ensemble at the NYC premiere. We're definitely taking notes from Elizabeth on how to boss up on occasion—our new tip: It's not always in a power suit!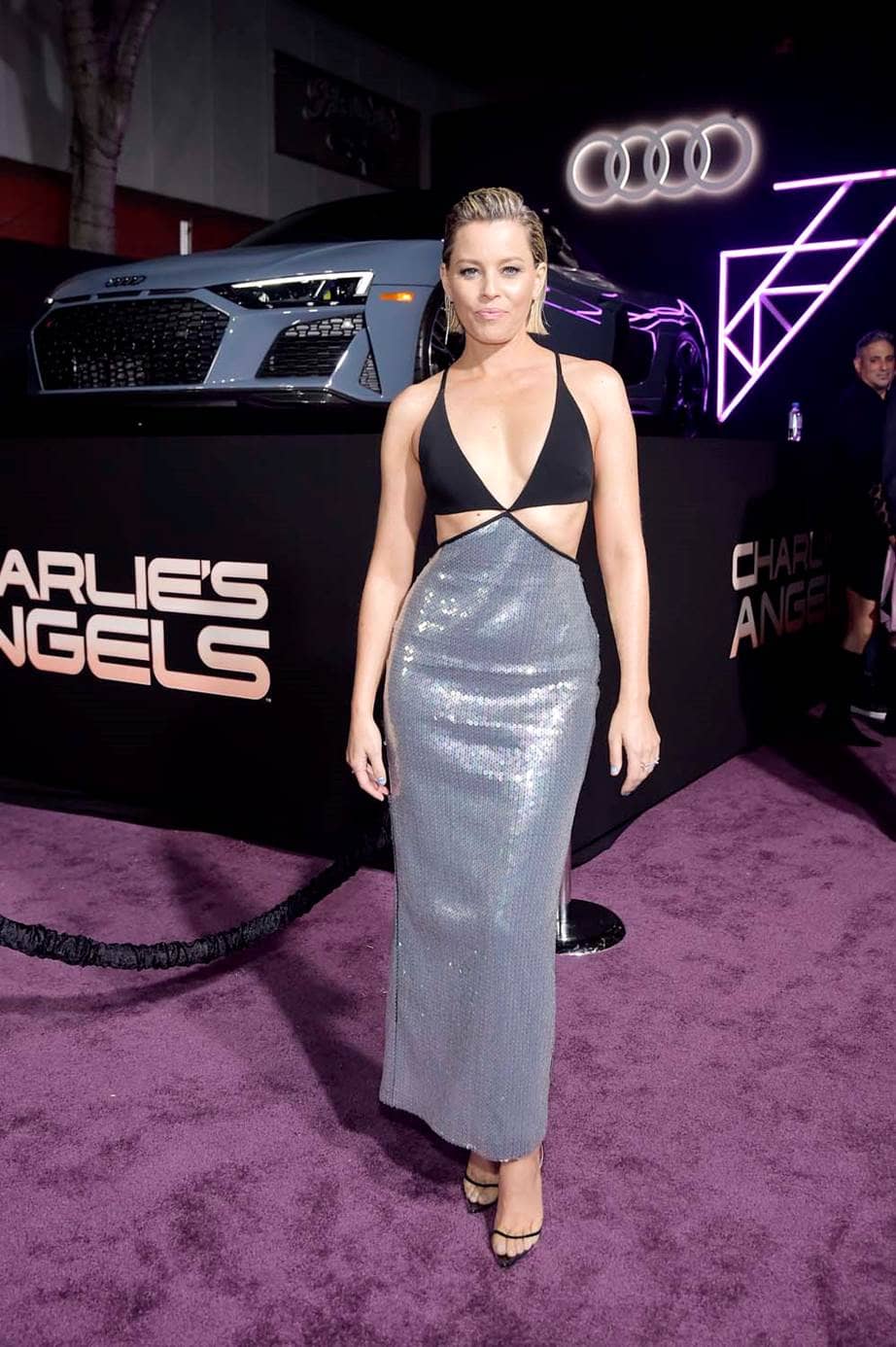 Elizabeth at the Charlie's Angels Los Angeles premiere | Elle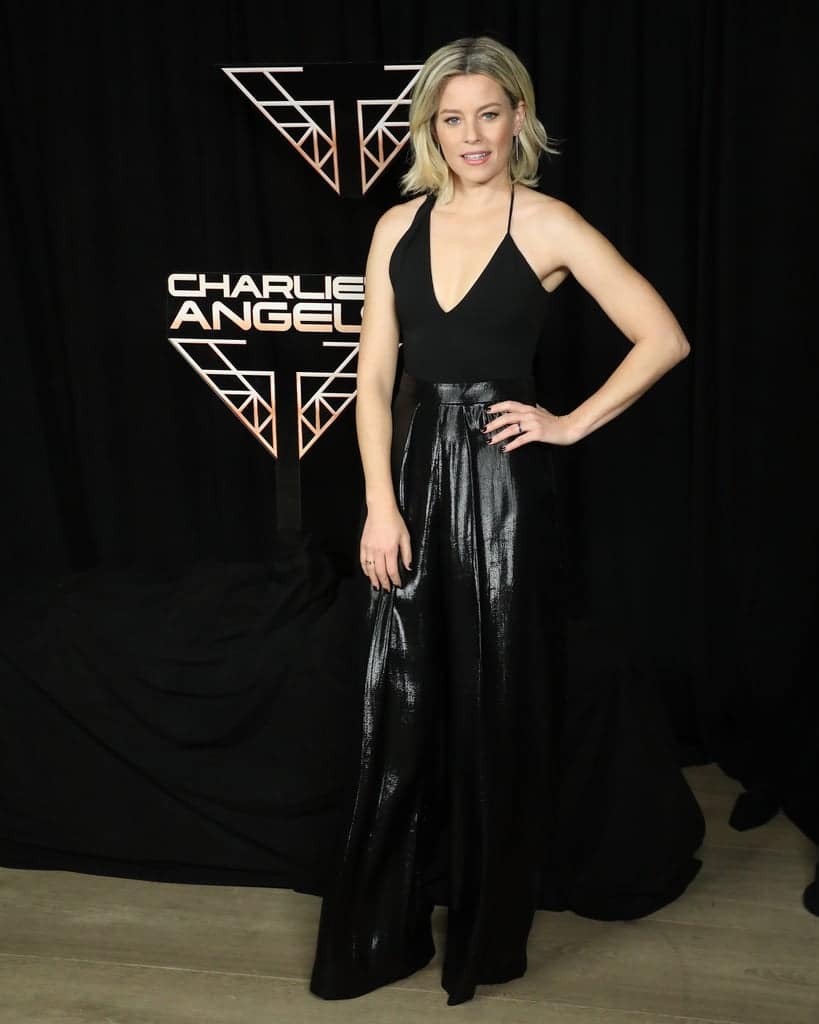 Elizabeth at the Charlie's Angels New York premiere | Pop Sugar