This Is It! The Most Handsome Chinese/Korean/Thai Drama Actors With The Best Fashion
Nobody elevates fashion quite like them!
It's common knowledge that Chinese, Korean, and Thai dramas make up our must-watch lists before and even during the lockdown. Most of us have spent our days transfixed by these dramas along with their star-studded cast and their jaw-dropping wardrobes. If you've been a fan of these genres for quite some time, you would know that nobody elevates on-screen fashion quite like the Asian actors we're about to show you in the gallery down below. We know what you're thinking, how can we possibly fit all of these industry greats in one photo gallery. Don't fret or get into a panic, we tried our absolute best to bring more attention to each of their off-screen fashion moments!
To level off the playing field, we picked 5 of our favorite actors from the Chinese, Korean, and Thai drama industry. These actors are trailblazers on their own and they each represent the pulsating luxury and streetwear scene in their respective countries. From Bai Jingting, Lee Min-ho, to Bright Vachiravit, and MORE, get ready to see these men don pieces from luxury brands such as Louis Vuitton, Chanel, Prada, Burberry, and high fashion brands such as Bulgari, Cartier, Hublot, and Zenith. Do take note of how each of their personal style shines through each ensemble! Whether they're clad in designer or not, we must say that these men could turn heads, change hearts, and make a statement with their outfits.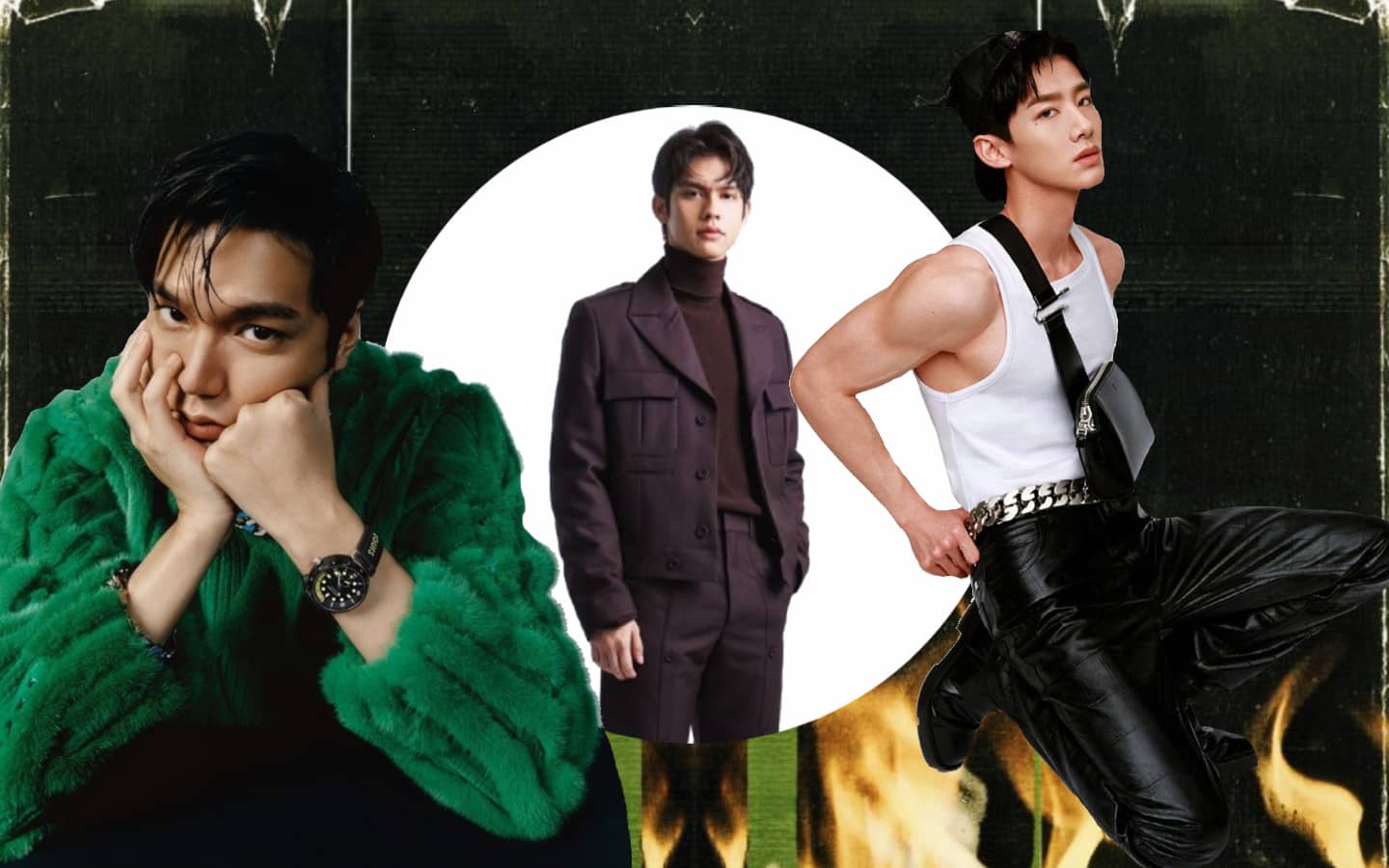 Chinese/Korean/Thai Actors
Chinese/Korean/Thai Actors