One Year Of 'Crash Landing': Here Are 40+ Best Fashion Moments And Looks From The Show!
Take a trip down memory lane and see the main cast in their outstanding 'CLOY' era looks!
We're well into the era of binge-watching K-drama from day to night but to celebrate Crash Landing On You's first anniversary has got to be quite the feat. Yes, the hit-making romantic comedy series aired their first episode this time last year and the rest is history. We can't believe that we've been swooning over #BinJin for over a year now! Hyun Bin and Son Ye-jin did an amazing job in portraying a modern fairytale between a military man and a fashion mogul. Who would've thought that they will have this effect on us even after months since we last saw them together on-screen. Apart from the undeniable chemistry Hyun Bin and Ye-jin had, we also commend Seo Ji-hye and Kim Jung-hyun for stirring the pot with style and drama as well. The two supporting characters had their fair share of standout looks and heart-gripping scenes from the entire series.
The main cast truly impressed us with each of their acting range and the way they pulled off each ensemble. Our favorite part of the series has got to be Son Ye-jin's graceful transformation from a tough cookie to the nation's sweetheart. Apart from that, how can we forget how handsome Hyun Bin was in his military uniform and while he was dressed as a modern knight in shining armor towards the end of the series!
Check out the gallery down below and relive your CLOY fashion obsession!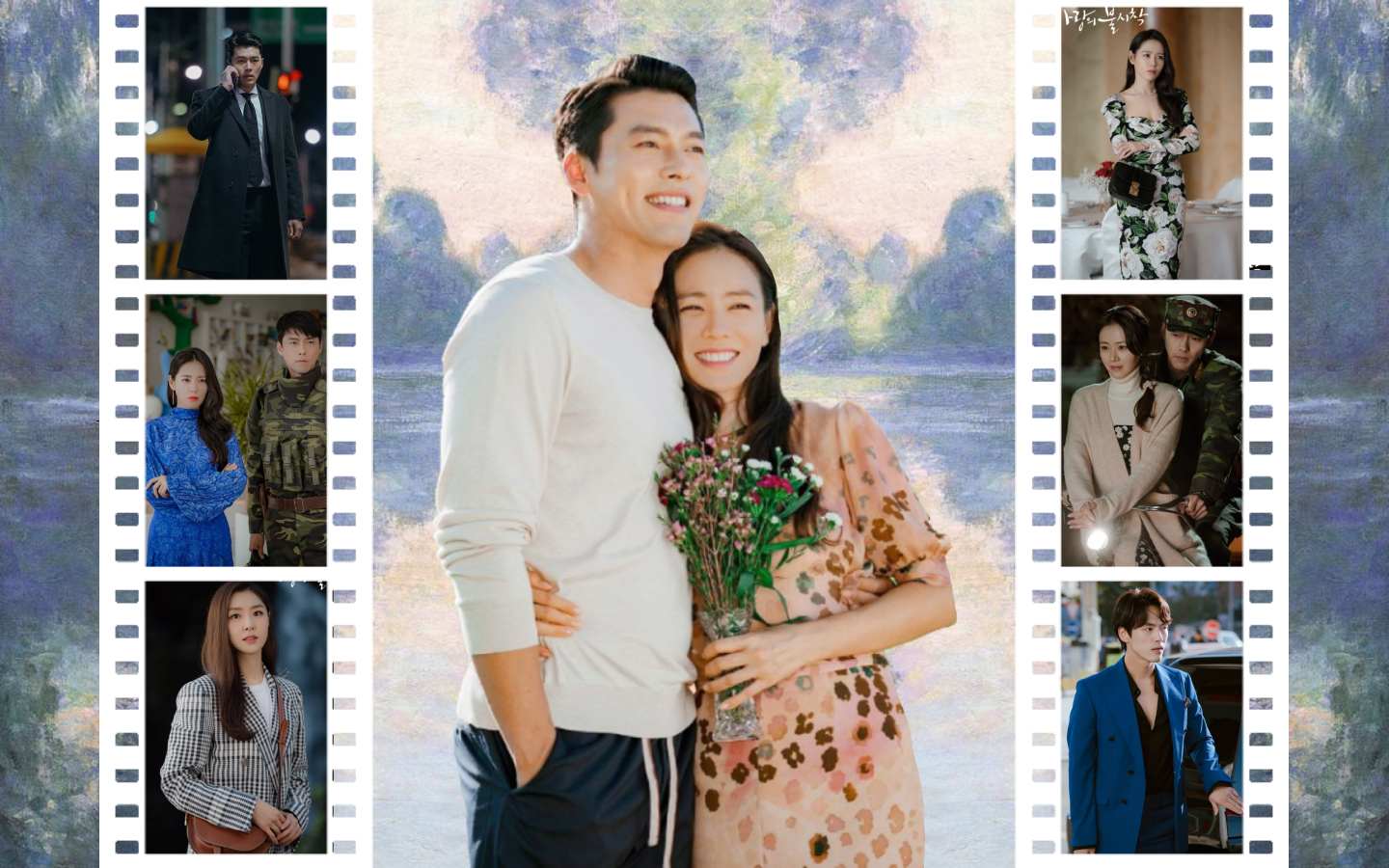 CLOY Anniversary
SWIPE LEFT OR RIGHT
TO NAVIGATE BETWEEN PAGES
Kim Jung-hyun of 'Crash Landing On You'
Photo Credit: Photo from tvN
Kim Jung-hyun of 'Crash Landing On You'
Photo Credit: Photo from tvN
Kim Jung-hyun of 'Crash Landing On You'
Photo Credit: Photo from tvN
Kim Jung-hyun of 'Crash Landing On You'
Photo Credit: Photo from tvN
Kim Jung-hyun of 'Crash Landing On You'
Photo Credit: Photo from tvN
Seo Ji-hye of 'Crash Landing On You'
Photo Credit: Photo from tvN
Seo Ji-hye of 'Crash Landing On You'
Photo Credit: Photo from tvN
Seo Ji-hye of 'Crash Landing On You'
Photo Credit: Photo from tvN
Seo Ji-hye of 'Crash Landing On You'
Photo Credit: Photo from tvN
Seo Ji-hye of 'Crash Landing On You'
Photo Credit: Photo from tvN
Seo Ji-hye of 'Crash Landing On You'
Photo Credit: Photo from tvN
Hyun Bin of 'Crash Landing On You'
Photo Credit: Photo from tvN
Hyun Bin of 'Crash Landing On You'
Photo Credit: Photo from tvN
Hyun Bin of 'Crash Landing On You'
Photo Credit: Photo from tvN
Hyun Bin of 'Crash Landing On You'
Photo Credit: Photo from tvN
Hyun Bin of 'Crash Landing On You'
Photo Credit: Photo from tvN
Hyun Bin of 'Crash Landing On You'
Photo Credit: Photo from tvN
Son Ye-jin of 'Crash Landing On You'
Photo Credit: Photo from tvN
Son Ye-jin of 'Crash Landing On You'
Photo Credit: Photo from tvN
Son Ye-jin of 'Crash Landing On You'
Photo Credit: Photo from tvN
Son Ye-jin of 'Crash Landing On You'
Photo Credit: Photo from tvN
Son Ye-jin of 'Crash Landing On You'
Photo Credit: Photo from tvN
Son Ye-jin of 'Crash Landing On You'
Photo Credit: Photo from tvN
Son Ye-jin of 'Crash Landing On You'
Photo Credit: Photo from tvN
Son Ye-jin of 'Crash Landing On You'
Photo Credit: Photo from tvN
Son Ye-jin of 'Crash Landing On You'
Photo Credit: Photo from tvN
Son Ye-jin of 'Crash Landing On You'
Photo Credit: Photo from tvN
Son Ye-jin of 'Crash Landing On You'
Photo Credit: Photo from tvN
Son Ye-jin of 'Crash Landing On You'
Photo Credit: Photo from tvN
Hyun Bin and Son Ye-jin for 'Crash Landing On You'
Photo Credit: Photo from tvN
Hyun Bin and Son Ye-jin for 'Crash Landing On You'
Photo Credit: Photo from tvN
Hyun Bin and Son Ye-jin for 'Crash Landing On You'
Photo Credit: Photo from tvN
Hyun Bin and Son Ye-jin for 'Crash Landing On You'
Photo Credit: Photo from tvN
Hyun Bin and Son Ye-jin for 'Crash Landing On You'
Photo Credit: Photo from tvN
Hyun Bin and Son Ye-jin for 'Crash Landing On You'
Photo Credit: Photo from tvN
Hyun Bin and Son Ye-jin for 'Crash Landing On You'
Photo Credit: Photo from tvN
Hyun Bin and Son Ye-jin for 'Crash Landing On You'
Photo Credit: Photo from tvN
Hyun Bin and Son Ye-jin for 'Crash Landing On You'
Photo Credit: Photo from Hancinema
Hyun Bin and Son Ye-jin for 'Crash Landing On You'
Photo Credit: Photo from Hancinema
Hyun Bin and Son Ye-jin for 'Crash Landing On You'
Photo Credit: Photo from tvN