Decode Her Style: Michelle Obama On What It Takes To Create A Monumental Wardrobe
Where do we sign up to be this formidable and stylish with no downtime on sight?
In a marathon called life, Michelle Obama is the kind of woman you wouldn't see as a competitor but as a co-athlete you would want to win the race with. As the former First Lady of the United States, lawyer, best-selling author, and a recent Grammy winner for her spoken word album, Michelle is in a league of her own yet she empowers others to thrive on their own paths as well. In this Mother's Day special, we look into Michelle's dynamic sense of style which fully captures what it is to be a woman of the 21st century, and especially as a mom herself.
Her aesthetic is of comfort, color, and confidence combined. Her style peaks through every ensemble she wears because she equally gravitates towards pieces that make her feel good and she is brave enough to try out and sift through colors or prints she hasn't worn before.
If there are three things we absolutely love from Michelle's style, it would definitely be her love for matching sets and coordinates, her sprightly colored dresses, and all of her pantsuits and formalwear. See all of her best dressed moments down below: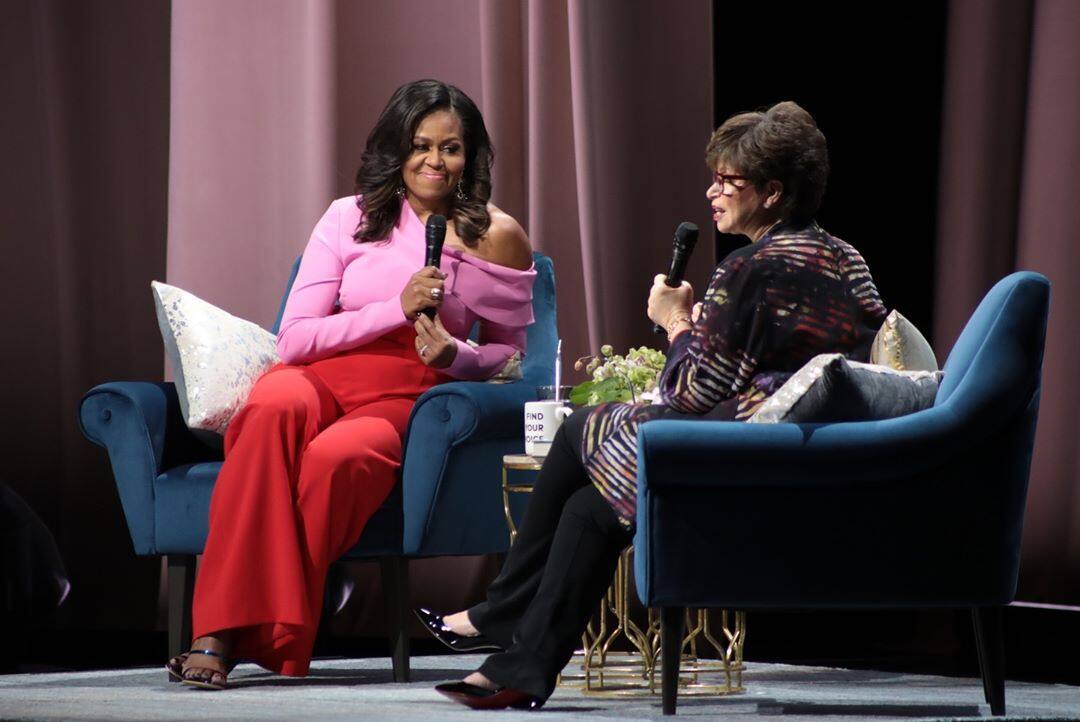 Sets & Coordinates
SWIPE LEFT OR RIGHT
TO NAVIGATE BETWEEN PAGES
Michelle lives and breathes in colorful ensembles every day. She graces every stage she is set to be on with matching sets and is also not afraid to experiment with prints too. She has a heart for vibrant colors and you can rarely see her on muted or toned down hues. Fashion girls are often times intimidated with unconventional ways to wear denim but Michelle recently debuted a chic way to wear denim as a pantsuit! On rare occasions when she opts for neutrals or black and white, she always gears towards interesting cutouts or pieces with impeccable fabric manipulation. She is a stunner in technicolor and lack thereof.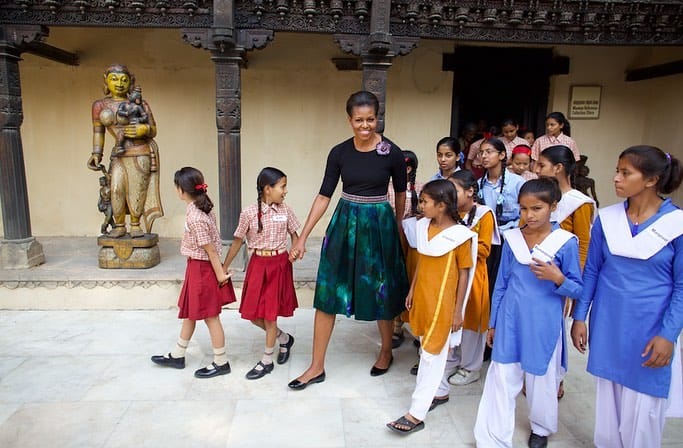 Dresses
SWIPE LEFT OR RIGHT
TO NAVIGATE BETWEEN PAGES
Apart from her beaming love for colorful fashion pieces, Michelle particularly loves her pencil-cut and A-line dresses. In a great history of women in power, dresses in these specific silhouettes are enough to exude sophistication and it has ample space for accessorizing and styling. She experiments with necklines, cutouts, lengths, bold colors, and abstract prints in perfect rotation. She pairs these dresses with pointed three-inched heels or doll shoes for practicality. Her unfailing First Lady aura truly beams every time she's sporting these dresses.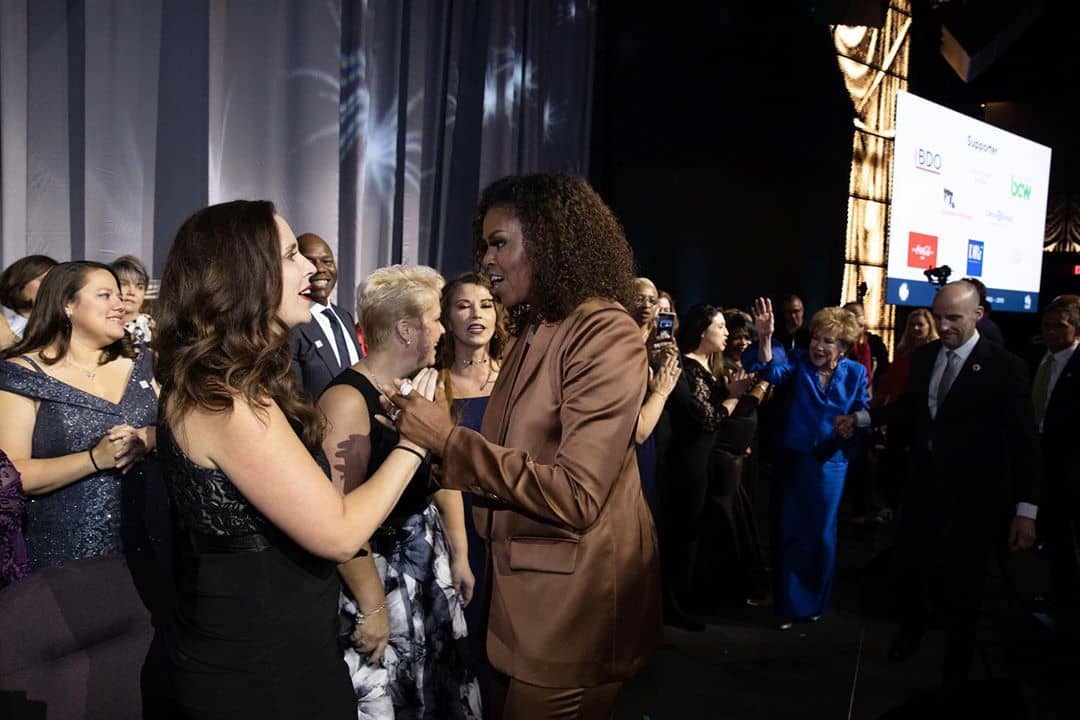 Suits & Formalwear
SWIPE LEFT OR RIGHT
TO NAVIGATE BETWEEN PAGES
No one wears a pantsuit like Michelle. Imagine all three forces of fashion: color, accessorizing, and confidence combined? We're talking about looks that will go down in history. When it comes to exquisitely tailored pantsuits, Michelle makes sure that she is no short of glamour and business as per usual. From her iconic purple pantsuit paired with a sequined bustier, her monochrome ensemble that came off as a powerful second skin, to her iridescent dual-toned pantsuit, only one can dream to pull off all of these pantsuits in one lifetime.
She doesn't fall short in formalwear either. Michelle opts for a classic sweetheart neckline and is often seen in impeccable works of couture. Our personal favorites would be her sparkling Schiaparelli gown she wore at the American Portrait Gala in 2019 and her hand-sewn Carolina Herrera dress during the 2014 White House state dinner.