#MetroStyleWatch: Why DonBelle Must Be The Most Stylish Love Team Today
It's no question why he's definitely into her!
Our obsession for DonBelle is only getting started! If you haven't seen their first Metro.Style cover, you're completely missing out. The hottest love team right now is taking our screens by storm with their often matching and complementary looks. From their ASAP performances, TV show guestings, to their day to day looks, these two love birds from He's Into Her are unstoppable when it comes to putting their sense of style out there. There's enough proof on their Instagram accounts that they're the love team Gen Z fashionistas should all watch out for. From Donny's take on athleisure and luxury outfitting to Belle's pastel-colored wardrobe, we think it's safe to say that DonBelle are a match made in fashion heaven. In the gallery down below, we show you their best looks so far including our favorite head-to-toe Kenzo outfit on Donny and Belle's striped coords from Steph Tan Couture.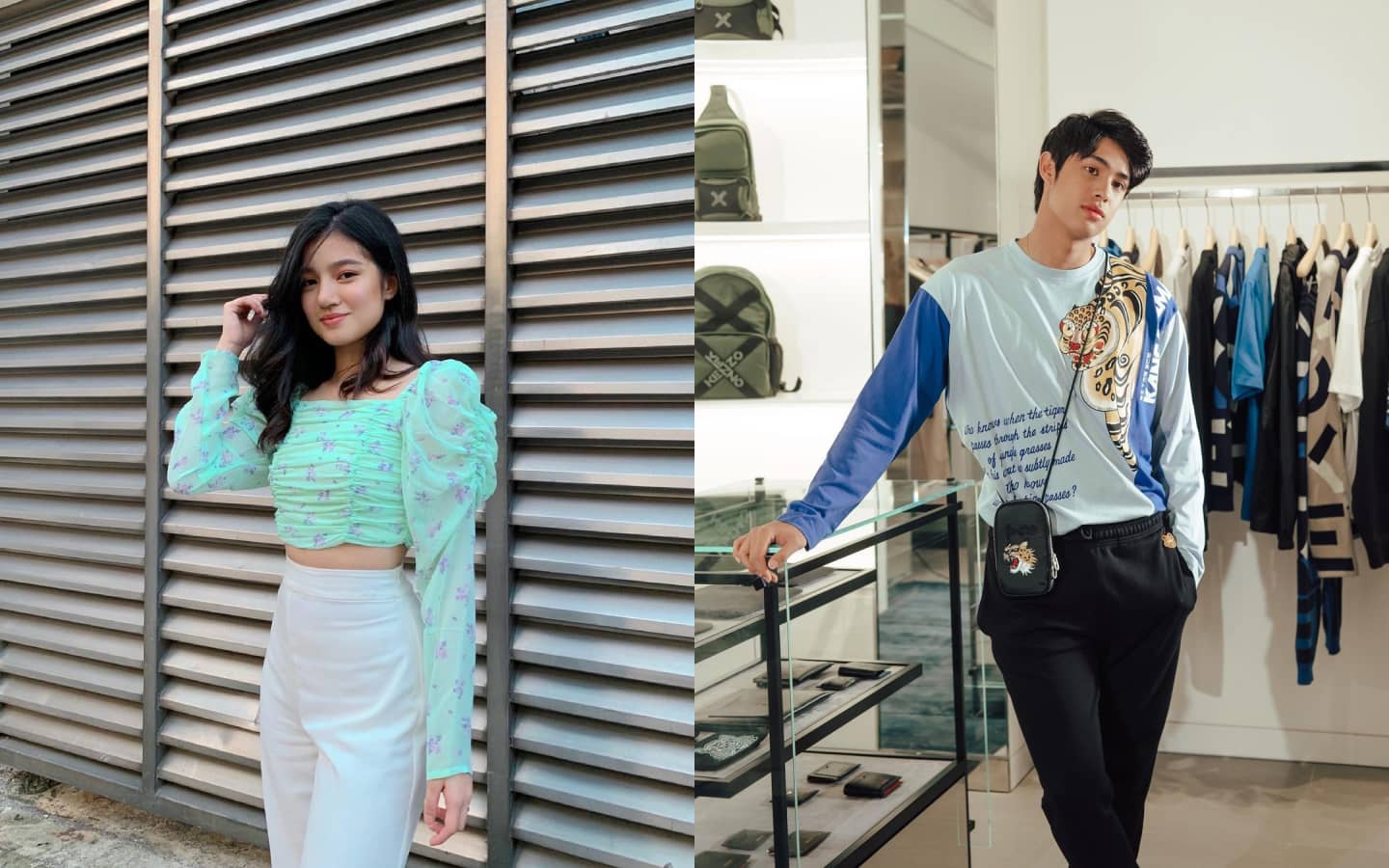 #MetroStyleWatch: DonBelle
SWIPE LEFT OR RIGHT
TO NAVIGATE BETWEEN PAGES
Photo Credit: Photo from @belle_mariano
Photo Credit: Photo from @donny
Photo Credit: Photo from @patrickpleno
Photo Credit: Photo from @donny
Photo Credit: Photo from @belle_mariano
Photo Credit: Photo from @donny
Photo Credit: Photo from @patrickpleno
Photo Credit: Photo from @donny
Photo Credit: Photo from @belle_mariano
Photo Credit: Photo from @donny
Photo Credit: Photo from @patrickpleno
Photo Credit: Photo from @donny
Photo Credit: Photo from @belle_mariano
Photo Credit: Photo from @donny
Photo Credit: Photo from @patrickpleno
Photo Credit: Photo from @donny
Photo Credit: Photo from @belle_mariano
Photo Credit: Photo from @donny
Photo Credit: Photo from @johnlozano10
Photo Credit: Photo from @johnlozano10
Photo Credit: Photo from @donny
Photo Credit: Photo from @johnlozano10
Photo Credit: Photo from @johnlozano10
Photo Credit: Photo from @hesintoherseries
Photo Credit: Photo from @hesintoherseries