Why 'The World Of The Married's Kim Hee-Ae Is Our Newest Fashion Obsession At 54!
All of our favorite looks from Dr. Ji Sun-Woo 'TWOTM' and a couple of reasons why she's our newest style star
Just when we thought this season won't get any hotter than it already is, The World Of The Married hits our screens and we're more than ready for yet another rollercoaster of love and its heart-wrenching opposite. Korean actress Kim Hee-ae stars as Dr. Ji Sun-Woo, a doctor and a wife of a frivolous husband. She is bound for a horrific discovery that will not only destroy but put a hold of her entire life. With an exhilarating plot, TWOTM is also an avenue for Dr. Ji Sun-Woo's undeniably daunting ensembles that we are absolutely besotted with.
It's no question that a woman of such stature is capable of sporting an array of designer pieces. At 54 years old, she carries the looks with such confidence, a true indication that real style knows no age. With a perfectionist persona, we often see Dr. Ji in crisp and clean cuts, sleek silhouettes, and a slew of high fashion prints paired with equally striking bold choices of color. Her sense of style is definitely expensive and seemingly unapologetic. With this, you would definitely want to hear what she has to say—or see what she has to wear.
See all of our favorite looks from TWOTM so far. And since we love you so much, we also included some of the pieces she wore on each scene. Don't worry! We didn't specify which episode we took the scene from, so no spoilers ahead! Proceed with caution, you're definitely up for a ride.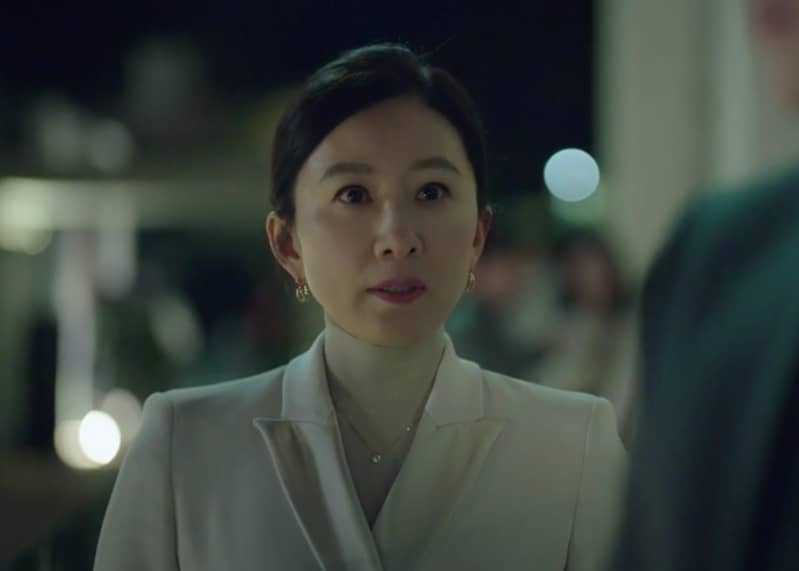 Dr. Ji Sun-Woo
Dr. Ji Sun-Woo