#MetroStyleWatch: The 10 Best Dressed Stars At The 73rd Primetime Emmy Awards
Who is wearing what on the red carpet? These celebrities will leave you in awe!
Having been a regular annual fixture since the 1940s, the Emmy Awards is one of the most celebrated award ceremonies in the TV industry. Stars of the small screens geared up for the red carpet in their beguiling designer looks. The theme of the red carpet was evening gown glam.
First to arrive on the red carpet was Emma Corrin in a custom Miu Miu ensemble. Known for her anti-princess red carpet looks, Corrin stood out once again in an ensemble that features a bonnet and a pair of fingerless gloves. Yes, the star of The Crown even got her nails done to complete her look! Cynthia Erivo also earned our respect for making a statement in a white leather Louis Vuitton gown with hand-stitched blue-green, royal blue, and white feathers right at the bottom of the dress. If there's one person who we constantly wait for in awards shows, it's Anya Taylor-Joy. The Queen's Gambit actress wore a Christian Dior Haute Couture slip dress and the biggest red carpet surprise of the evening—a dramatic yellow shawl!
Take a closer look at their ensembles in the gallery down below and find out who else made our best dressed list.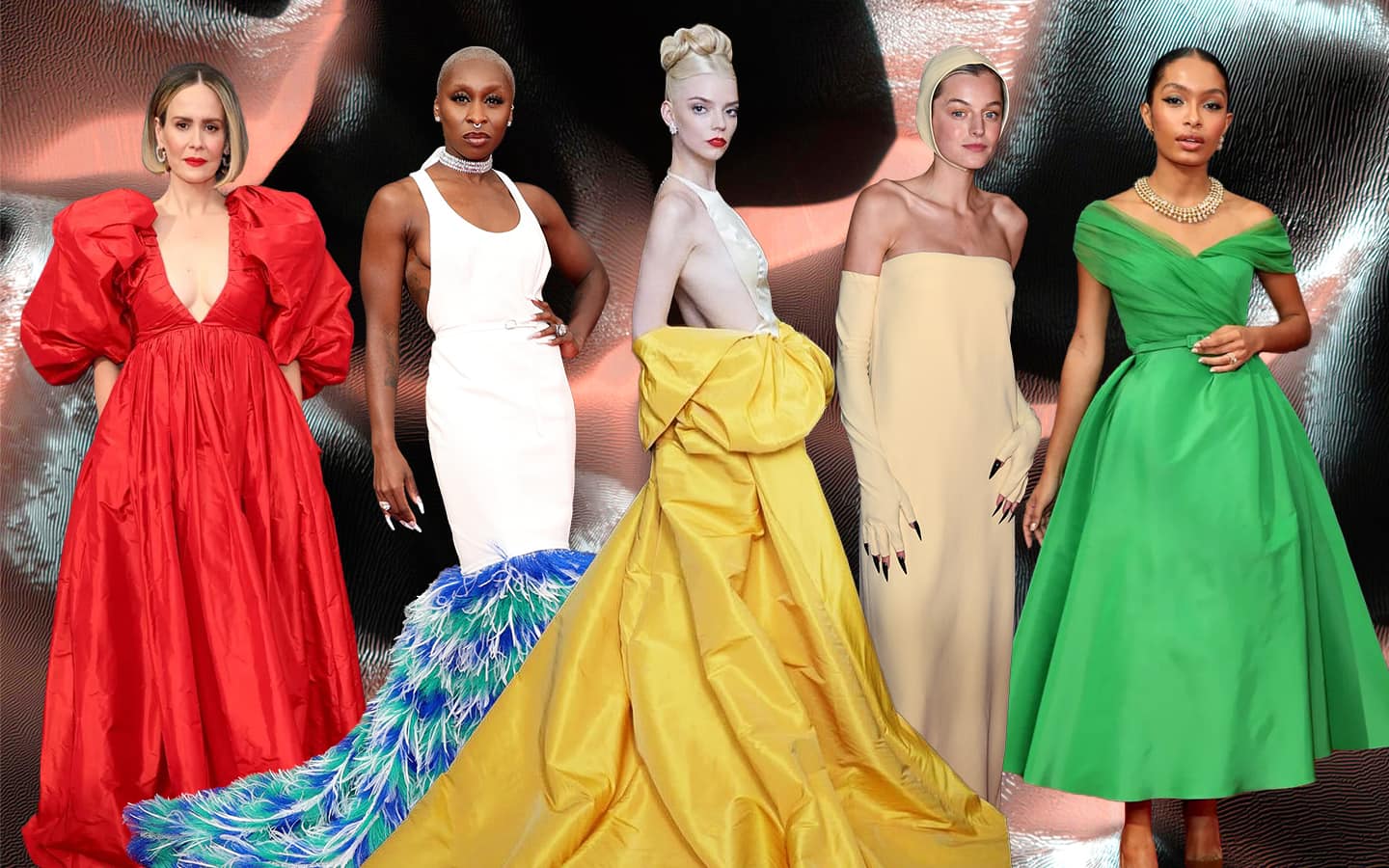 Emmy Awards Best Dressed
Emmy Awards Best Dressed
Art by Raff Colmenar
Photo from Getty Images