#FashionThatBeautifies: Why Chi And Gabs Gibbs' Beauty Secret Is To Embrace Imperfection
The stylish sisters share how experimenting with fashion and beauty is one way to celebrate body positivity and self-acceptance.
This month of July is Metro.Style's Beauty Month. In our special profiles called #FashionThatBeautifies, we talk to stylish women and how makeup and beauty strengthen and empower them, while relating these to their sartorial choices. Yes, fashion and beauty go hand in hand!
Chi and Gabs Gibbs have been turning heads in the style, beauty, and entertainment realms for their fun and feisty approach to creativity. While working as two halves of the musical synth pop duo Gibbs, each sister also pursues her own projects. Chi, is wowing the fashion world as the designer behind the bold label Neon Island, while Gabs has become a trailblazing makeup artist known for her eye-catching looks. Together, the two stand out as budding experts on how to elevate the whimsical and off-kilter into something breathtakingly sophisticated and beautiful. Their secret? Embracing imperfections.
Whether it's how Chi embraces her short stature, how Gabs advocates for the acceptance of plus-sized bodies, or how both overcame social media's pressure to streamline themselves to a certain ideal—the sisters use both fashion and beauty as tools to celebrate the so-called imperfections that make individuals unique.
Click through the gallery below to see how Chi and Gabs Gibbs use fashion to embrace the beauty of their individuality.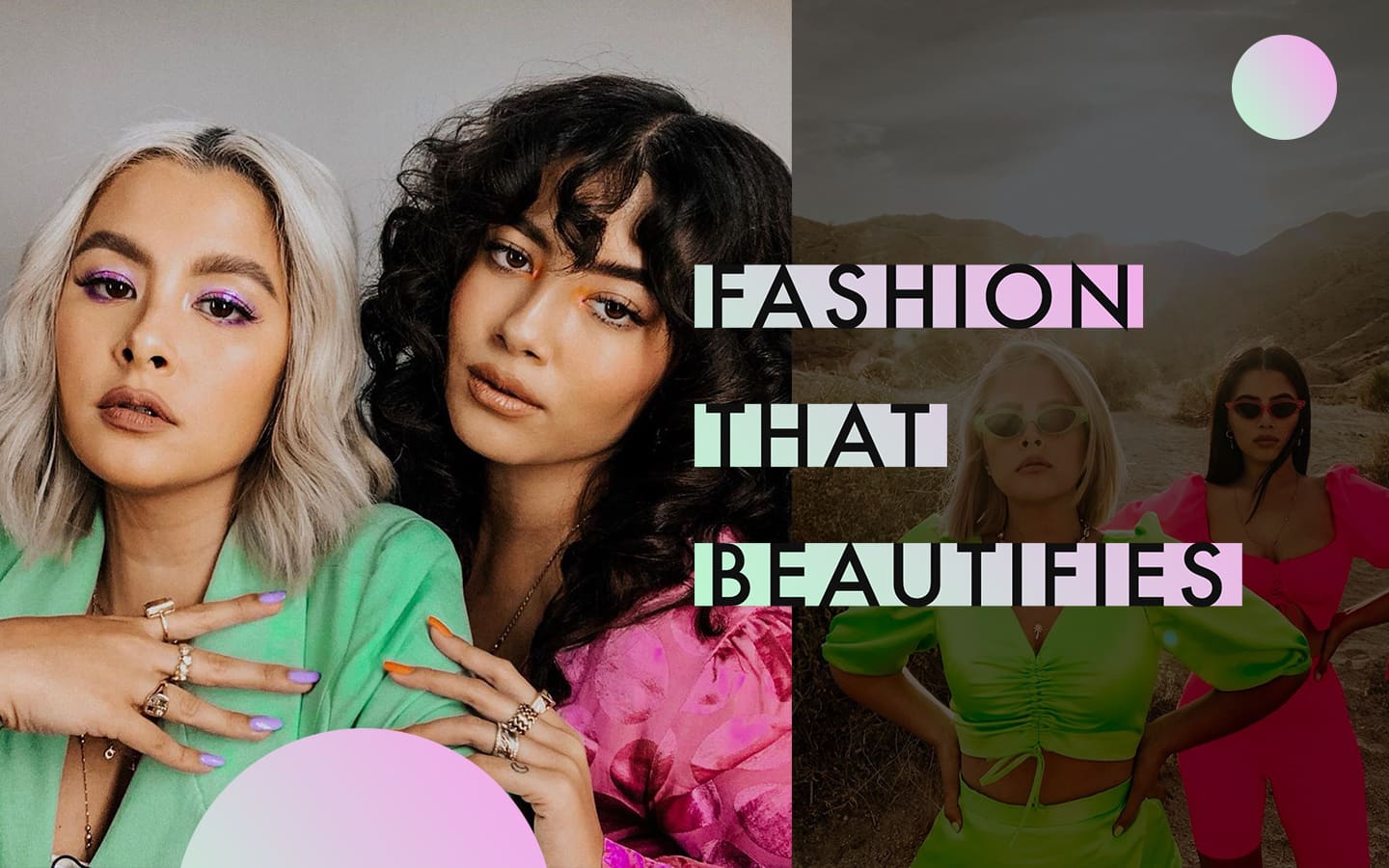 #FashionThatBeautifies: Chi and Gab Gibbs
#FashionThatBeautifies: Chi and Gab Gibbs