#FashionThatBeautifies: Rissa Mananquil-Trillo Shows How Being Yourself Is The Most Beautiful Thing Ever
The Happy Skin makeup mogul and former model shares her history as an "ugly duckling" and how she learned to "find beauty in flaws" and transcend others' judgment.
This month of July is Metro.Style's Beauty Month. In our special profiles called #FashionThatBeautifies, we talk to stylish women and how makeup and beauty strengthen and empower them, while relating these to their sartorial choices. Yes, fashion and beauty go hand in hand!
Growing up, Rissa Mananquil-Trillo was teased for being dark skinned and not developing "right" curves at the right age. Because she worked hard at school, her parents expected her to become a doctor or a lawyer. No one dreamed that she would one day be synonymous with beauty—not only as a model, but as one of the Philippines' first world-class skin-caring makeup moguls.
As co-founder and Chief Brand Officer of Happy Skin, Rissa's brand is on its way to taking on the global market. Having caught the eye of international collaborators such as Disney, Sanrio, and Havaianas, as well as Filipino beauty icons such as Heart Evangelista and Liz Uy, it's no surprise that Ernst & Young recognized Rissa as the Philippines' Woman Entrepreneur of the Year in 2017.
But despite all the success, Rissa still remembers the teasing and how it shaped her. "After receiving so many labels about how I looked, what I did was not only to accept those names and labels—I also chose to transcend them," she says. Now, whether it's through fashion or makeup, Rissa embraces all the qualities that were once used to torment her.
Click through the gallery below to see how Rissa Mananquil-Trillo shows how she uses fashion and makeup to "find beauty in flaws."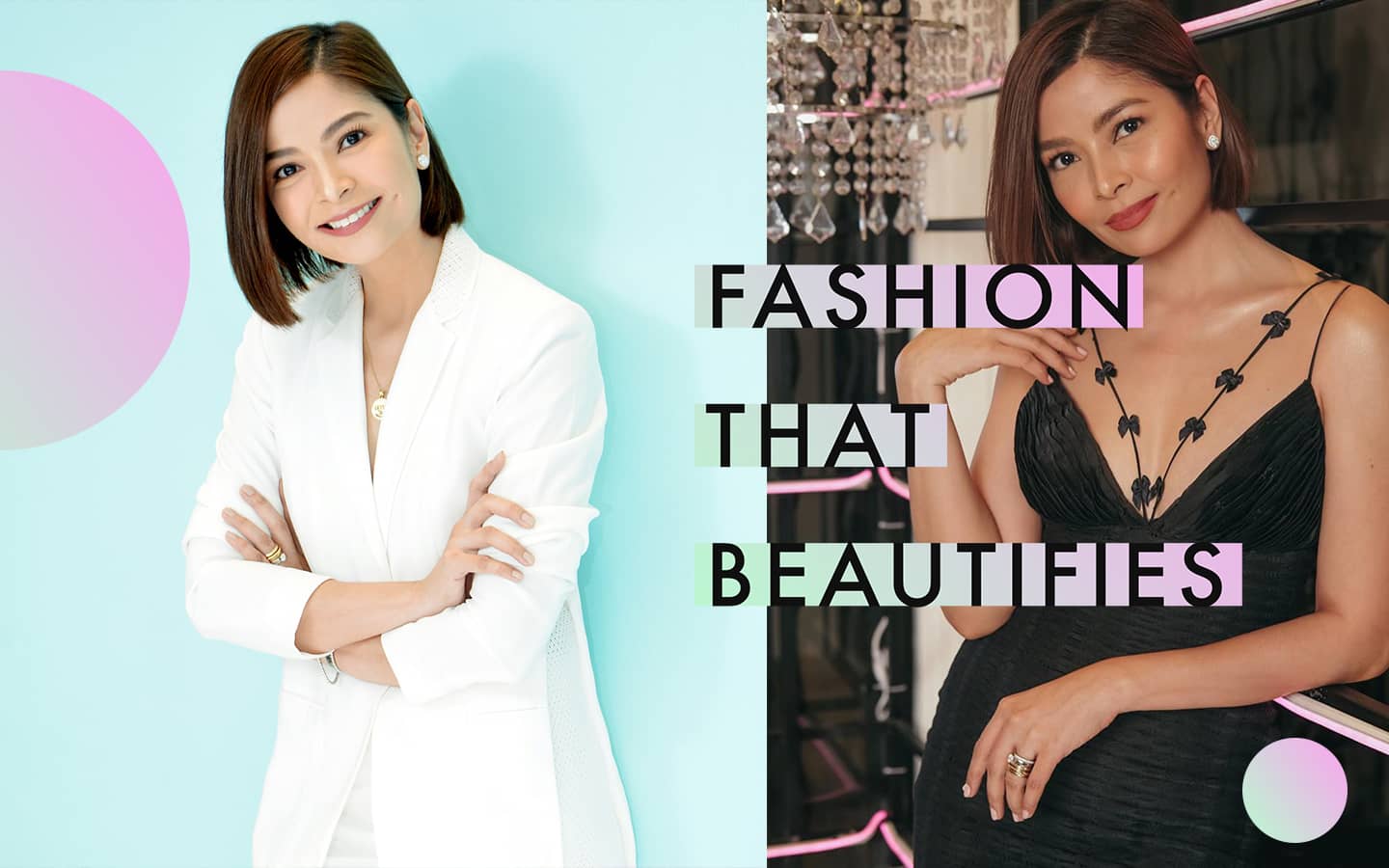 #FashionThatBeautifies: Rissa Mananquil-Trillo
#FashionThatBeautifies: Rissa Mananquil-Trillo
Watch Rissa Mananquil-Trillo's Beauty Raid on our YouTube page, too!